ACTIVISM – April 29 at 11:00 People will gather to create a giant circle around Kikar Dizengof – to protest the current look of the square and in the hope of bringing the square back to life.

IMMRAC (Israel Marine Mammal Research & Assistance Center) will hold their monthly meeting in Jaffa Port at 14:00, in conjunction with the Dolphin exhibit in Warehouse 2. Interested in learning more or volunteering? Come to the meeting!
April 30 – Meet on the corner of Rothschild and Sheinkin at 10:30 to march for equality and social justice.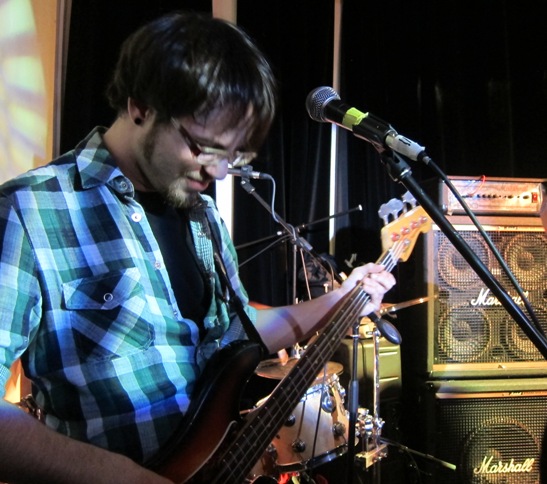 MUSIC – Tonight – Zeev Tene at the Zimmer, 5 Hagdud Haivri Street, Tel Aviv at 21:00; Hadar Green, Yael Kraus and guest Tamar Eisenman – Free concert at the Container, Jaffa Port. Sometime around 22:00…
April 28 – Yemen Blues at Zappa TLV, 21:00; Mark Rashkow Blues Band at Shablul Jazz, 21:00 (doors open at 20:00); Magical Guitar Moments with Yoram Zarviv, Oscar Sher & Sasha Pompian, 21:00, Mitzpe Ramon Jazz Club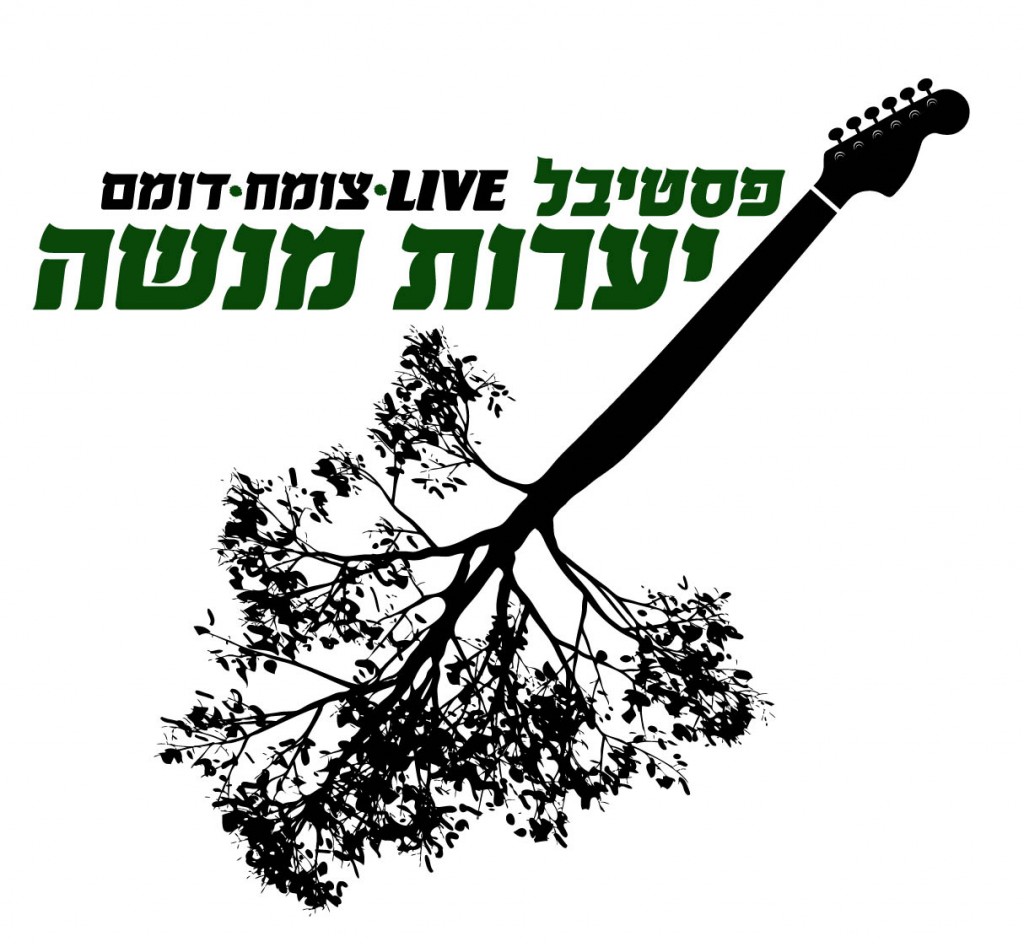 April 29 & 30 – Yaarot Menashe Festival – read more about it! And watch the preparations for the festival to put you in the mood: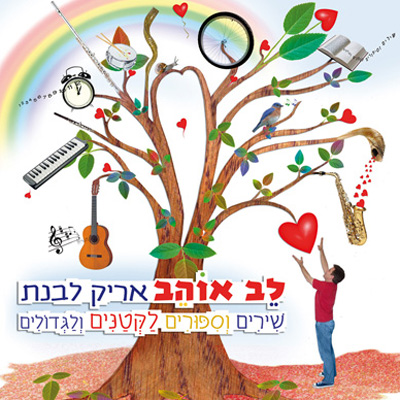 April 30 – Saxophonist Arik Livnat presents "Lev Ohev" (loving heart), a musical show for children with an array of wind instruments at the Shablul Jazz Club, 11:00 (doors open at 10:30).
May 5 – Trio Mondrian at the Einav Cultural Center at 20:30.
May 7 – Mojave3 at the Barby in Tel Aviv, doors open 21:30; Sunbeat Festival at Horshata, near Tivon.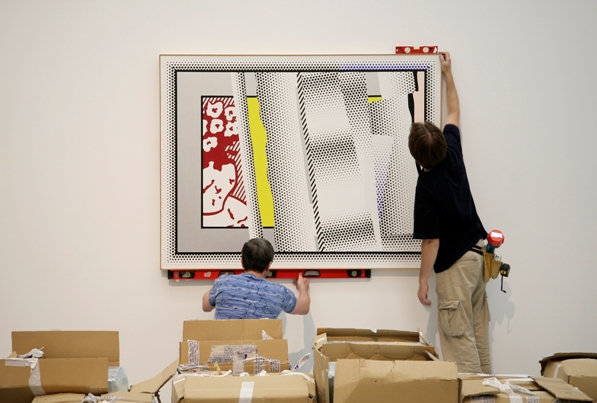 ART – April 28 – "Work" – The Israel Museum Renewal Project, a solo exhibit by Yuval Yairi will open at Zemack Contemporary Art Gallery.
May 3 – "I Met Lost Men" a solo exhibit by Anat Bader will open at the Pil Bar, 31 Hahashmal Street, Tel Aviv. Ines Lorca will perform at the opening event.
ONGOING – Shibboleth exhibit at Jaffa Port thru May 1st; Rappaport Prize winners Sharon Poliakine and Oren Eliav at the Tel Aviv Museum of Art; 6th Ceramics Biennale at the Eretz Israel Museum; William Kentridge: Five Themes at the Israel Museum, Jerusalem through June 18, 2011 – which should give visitors the opportunity to see this fascinating exhibit several times. The intersection of the different media – animated films, drawings, prints, theatre models, sculptures and books in an excellently designed exhibit offers an opportunity to engage with the work of South African artist William Kentridge.
DANCE – The Kibbutz Contemporary Dance Company premieres "Bein Kodesh leHol" by Rami Be'er, April 28 – May 1, 2011 at the Suzanne Dellal Centre.

April 28 – Arkadi Zaides "Quiet" at Tmuna Theatre, 20:00; Ronit Ziv "With Subtitles" at 21:00 in the Yaron Yerushalmi Hall, Suzanne Dellal Centre.
April 29 – Celebrating India in Israel begins with a Bollywood Dance workshop with dancer/choreographer Gilles Chuyen at noon in the Suzanne Dellal Centre courtyard – FREE!
"Four Men, Alice, Bach and the Deer" at 21:00, at the Inbal Multicultural Ethnic Center, tickets: 03-5166333. Also on April 30th – an intelligent, funny and emotionally eviscerating look at contemporary "man"  choreographed by Yossi Berg & Oded Graf.
May 2 & 3 – Aditi Mangaldas Company will perform Uncharted Seas at the Suzanne Dellal Centre at 21:00.
May 5 – 7 – Batsheva Ensemble performs "Illustrations" at the Suzanne Dellal Centre.
May 5 & 6 – The Nrityagram Dance Ensemble will perform excerpts from a decade of dance works at the Suzanne Dellal Centre, May 5th at 21:00 and May 6th at 12:00 (noon).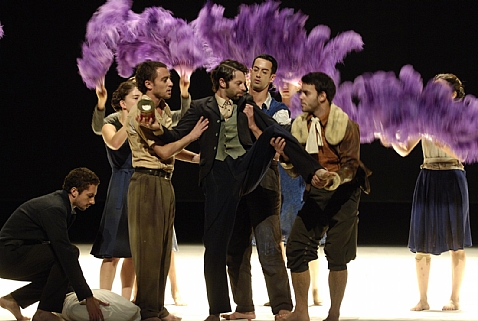 May 7 – Barak Marshall's Rooster returns to Suzanne Dellal at 21:00 – Marshall's energetic, comic and sensual choreography tells the surreal story of one man's search for love.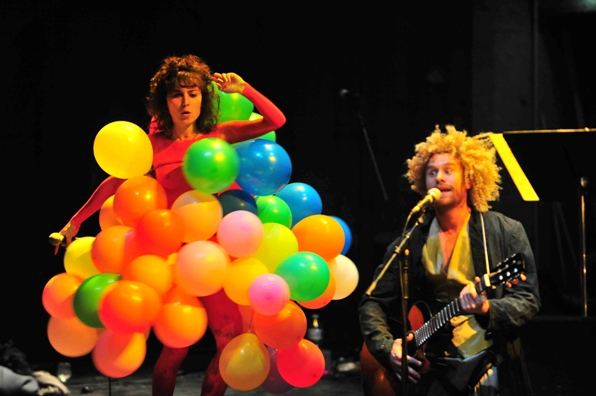 THEATRE – May 2 – 4 – "Les Souffrances de Job" by Hanoch Levin (Job's Passion), directed by Laurent Berthome at the Cameri Theatre in Tel Aviv.
FILM – Celebrating India in Israel – film festival at the Tel Aviv, Jerusalem & Haifa Cinematheques, read more about it…
Secret Tel Aviv is a  terrific group on facebook where everyone can share their favorite things to do and places to go in the city Midnight East loves – Tel Aviv.
*Unless otherwise noted, events take place in Hebrew
ADDRESSES:
Barby, 56 Kibbutz Galuyot Street, Tel Aviv
The Beat Club, 124 Sderot Hanassi, Haifa, 04-8107107
Beit Tami, Shenkin Garden aka 16 Merkaz Ba'alei Hamelacha Street, Tel Aviv
Cameri Theatre, 19 Shaul Hamelech Boulevard, Tel Aviv, 03-6060960
Chelouche Gallery for Contemporary Art, 4 Mazeh Street, Tel Aviv
Design Museum,  8 Pinhas Eilon Street, Holon, 073-2151515
Einav Cultural Center, 71 Ibn Gvirol Street, Tel Aviv, 03-5466228
Eretz Israel Museum, 2 Haim Levanon Street, Tel Aviv, 03-6415244
Haifa Cinematheque, 142 Sderot HaNasi, Haifa, 04-8104299/302
Hakatze, 4 Shushan Street, Jerusalem
Hasimta Theatre, 8 Mazal Dagim Alley, Old City of Jaffa, 03-6812126
Hateiva, 19 Jerusalem Boulevard, Hatzrot Yafo, Jaffa (parking level), 03-6822403
Herzliya Cinematheque, 29 Sokolov Street Herzliya, 09-9513361
Herzliya Museum of Art, 4 Habanim Street, Herzliya, 09-9551011
Holon Cinematheque, 6 Golda Meir Street, 03-5021555
Holon Theatre, 11 Kugel Street, Holon, 03-5023019
Inbal Multicultural Ethnic Center, 6 Yehieli Street, Neve Tzedek, Tel Aviv. 03-5166333
The Israel Museum, Ruppin Boulevard (near the Knesset), Jerusalem, 02-6708811
The Israeli Museum of Caricature and Comics, 61 Weizmann Street, Holon,  03- 6521849
Jerusalem Cinematheque, 11 Hebron Road, Jerusalem, 02- 5654356
Khan Theatre, 2 David Remez Street, Jerusalem, 02-6303600
Levontin 7, Tel Aviv, 03-5605084
Mamuta, El-Dan House, Habikur Stairs, 58 – Ein Karem, Jerusalem, 02-774310485
Mann Auditorium, 1 Hoberman Street, Tel Aviv, 03-5289163
Mishkenot Sha'ananim, Jerusalem, 02-6292212
Mitzpe Ramon Jazz Club is located in the Darkei Habsamim neighborhood, on 8/2 Har Boker Street. For additional information call: 050-5265628        Moadon HaBeat,
Nahmani Hall, 4 Nahmani Street, Tel Aviv
Pub Hapara, Moshav Shavei Zion, 04-9525250
Ra'anana Performing Arts Centre, 2A HaPalmach Street, Ra'anana, 09- 9457773
Reading 3, 3 Hata'arucha Street, Tel Aviv, 03-7624000
Rosh Pina Cinematheque, 32 David Shuv Street, Rosh Pina, 04-6801453
Rothschild Fine Art Gallery, 140 Rothschild Blvd., Tel Aviv, 077/5020484
Sderot Cinematheque, 4 HaDekel Street, Sderot, 08-6849695
Suzanne Dellal Centre, 5 Yehieli Street, Neve Tzedek, Tel Aviv, 03-5105656
Tel Aviv Cinematheque, 2 Sprintzak Street, Tel Aviv. 03-6060800
Tel Aviv Museum of Art, 27 Shaul Hamelech Boulevard, 03-6077020
Tmuna Theatre, 8 Soncino Street, Tel Aviv, 03-5611211
Tzavta Theatre, 30 Ibn Gvirol Street, Tel Aviv, 03-6950156/7
Uganda, 4 Aristobolus Street, Jerusalem, 02-6236087
Yafo 23 Gallery, 23 Yafo Street, Jerusalem, 02-6249367
Yellow Submarine, 13 Erkevim Street, Talpiyot Industrial Area, Jerusalem, 02-6794040
Zadik Gallery, 16 Shimon HaZadik Street, Jaffa
Zappa Herzliya, 85 Medinat Hayehudim Street, Herzliya, 03-7626666
Zappa Tel Aviv, 24 Raoul Wallenberg Street, Tel Aviv, 03-7626666