Dance as an art form is intimately connected to place and time. In that sense, the Suzanne Dellal Centre in the Neve Tzedek neighborhood of Tel Aviv has been creating dance for the past 20 years. Photodance – an exhibit of works by leading photographers and artists celebrates this exciting chapter in Israeli dance history.
Opening at the Suzanne Dellal Centre on September 3, the exhibit will be on display through September 7, culminating in an auction of the photos conducted by Simon de Pury, Chairman of Phillips de Pury & Company, who will come to Israel especially for the event.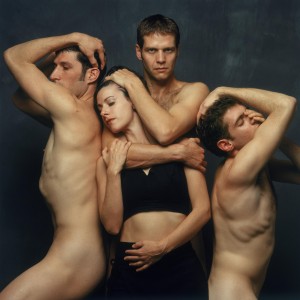 Including portraits of dancers at work, rehearsal photos, photos of stage performances and staged studio shootings, the exhibit reflects the richness and diversity of the visual and performing arts in Israel as reflected in 20 years of performance at Suzanne Dellal. Curator Hadas Maor included a wide variety of photographers, known and less known, working in different styles. Some, like Gadi Dagon, are closely identified with dance photography, others, like photographer Michal Hayman, the photos included in the exhibit grew out of a particular moment in time and artistic dialogue with choreographers Liat Dror and Nir Ben Gal. Maor has put together an eclectic, dynamic exhibit that offers different perspectives on dance and photography. Among the photographers included in the exhibit are:  Li Yanor, Vardi Kahana, Tamar Lam, Eyal Landsman, Pnina Even-Tal, Emmanuel Ogdan, Ascaf, Amit Berlovich, Kfir Bolotin, Ran Biran, Adi Mazan, Itay Marom, Avi Nathan, Daniel Chechik, and Ron Kedmi.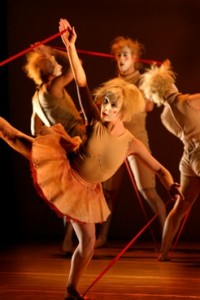 Home to the Batsheva Dance Company, the Inbal Pinto Dance Company, the Orna Porat Theater for Youth and the Ethnic Multidisciplinary Centre – Inbal, this twenty year retrospective exhibit offers a glimpse of the vast cultural project that is Suzanne Dellal. Choreographers and dancers such as Ohad Naharin, Sharon Eyal, Ido Tadmor, Rina Schenfeld, Renana Raz, Inbal Pinto, Nir Ben Gal and Liat Dror are expressively portrayed in the exhibit. In a previous interview, Inbal Pinto recalled walking through the construction site that was to become the Suzanne Dellal Centre when she was an 18 year old soldier, never imagining that one day she would perform on that stage. Pinto commented on the importance of the centre, "The existence of a physical space, a studio, a stage to perform, the financial support – all these are tremendously important for sustaining long term survival."
One important advantage to having a home, is that having a solid foundation allows one to build, grow and develop — to explore new directions and take artistic risks. Nurturing dance for the past 20 years, the current exhibit – the first of it's kind at Suzanne Dellal – is emblematic of the way Suzanne Dellal  functions in terms of providing both financial support and artistic inspiration. The proceeds from the auction will support dance in Israel, while Claudio Kogan, Deputy Director of Suzanne Dellal, hopes that it will inspire photographers to regard dance and dance photography in a new light: not only as documentation, but as an art form in and of itself. Curator Maor expressed the hope that photographers will be encouraged by the exhibit to seek out opportunities for artistic dialogue with dancers and choreographers.
On September 8th, the exhibited works will be auctioned, 60 % of the profits dedicated to the advancement of Israeli dance, and 40 % to the photographers. Conducting the auction is Simon de Pury, one of the art world's leading figures, renowned for his legendary performance on the auction podium and for his deep and longstanding knowledge of the global marketplace. He is Chairman and Chief Auctioneer of Phillips de Pury & Company, the leading global auction house for Contemporary Art. Primary sponsor of the exhibit is UBS, one of the world's leading financial firms, based in Zurich and Basel.
To complete the experience, visitors to the exhibit can also enjoy the many dance performances taking place during these dates: Rina Schenfeld's "Angels" on the 3rd and "Dance to the Edge of Love" on the 5th, Sally-Anne Friedland's "A Private Collection" on the 4th, and Ohad Naharin's "Hora" from the 6 – 8th.
Opening hours:
Thursday 3.9.09 18:00 – 22:00
Friday 4.9.09 11:00 – 17:00
Saturday 5.9.09 11:00 – 22:00
Sunday 6.9.09 18:00 – 22:00
Monday 7.9.09 18:00 – 22:00
Image credit: Vardi Kahana "Rina & Tamar"