Celebrating its 50th year, The Israel Festival will begin on May 23, 2011 in Jerusalem's Kikar Zion with Strange Fruit – a dance company from Australia in an uplifting outdoor performance, free and open to the public. Performances will take place at 17:00 and 19:00 in the square. The Israel Festival has much more to offer with three straight weeks of performances by outstanding international and Israeli artists. The festival takes places from May 23, 2011 to June 18.6.2011 and offers something for everyone. A complete schedule in English with descriptions of all the events is available on the festival website.

The Jerusalem Season of Culture opens with "What's On Your Mind" an international philosophy festival will take place at Mishkenot Sha'ananim from May 18 – 20, 2011. The festival will include discussions, tours, music, and dance. A complete schedule and description of events can be found on the festival site in English.
Whatever else you decide to do next week, don't miss Musrara Mix – a magical, multi-disciplinary interaction between the arts school and its environment, that takes place throughout the Musrara neighborhood. The focus of this year's festival is the local music scene of the 80s….a full program in English can be found on the festival site.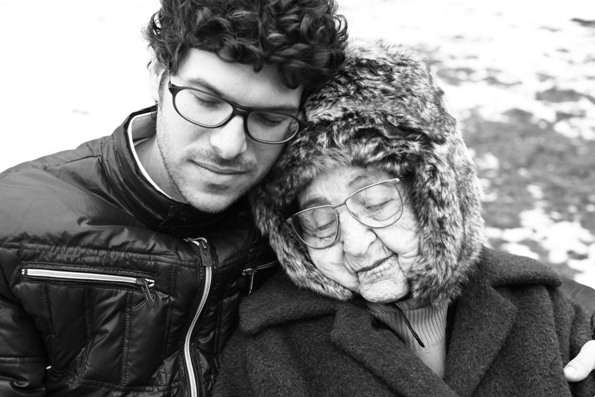 Continuing the festive mood – DocAviv 2011 is going strong with a terrific line-up of films. Tonight – DocChallenge will premiere this year's crop of very short docs (4 minutes) – written, shot & edited in only 5 days! The screening will take place at the Port of Tel Aviv at 20:00 – on the dock, FREE and open to the public. Prizewinners were announced last night, and the festival continues with screenings through Saturday, May 21, 2011 at the Tel Aviv Cinematheque, ZOA and the Port of Tel Aviv. Coming up tonight & tomorrow (May 18 & 19) at the Port of Tel Aviv Market – Foodoc, created in collaboration with the European Union and the Slow Food movement in Israel – Yum!
Jacob's Ladder Folk Music Festival will take place this weekend: May 19 – 21, 2011 at Nof Ginosar with good music, good times & good company. Full details on the festival site in English.
A different kind of festival will take place in Yaarot Menashe from May 19 – 21, 2011. The Activism Festival is a place to connect, exchange information and have fun. Read more…
MUSIC – May 18 – Eran Sachs Primate Humiliation, Rogatka, 32 Yitzhak Sade Street, Tel Aviv, 20:00, 10 NIS

May 19 – Eatliz at the Ozen Bar, 22:30; C.G. and the Hammer at the Shablul, 21:00
May 20 – Sarit Barkan, "Keep a Light On" at the Mizpe Ramon Jazz Club, 21:00; Phototaxis at Tmuna, 23:00
May 26 – Mark Rashkow Blues at the Shablul, 21:00
ART – May 18 – Miri Chais – Beyond the Real, festive opening at 16:30 as part of the Philosophy festival at Dwek Gallery, Mishkenot Sha'ananim
May 19 – LIFE ART begins May 19 at Bezalel, Yaffo 23, Jerusalem,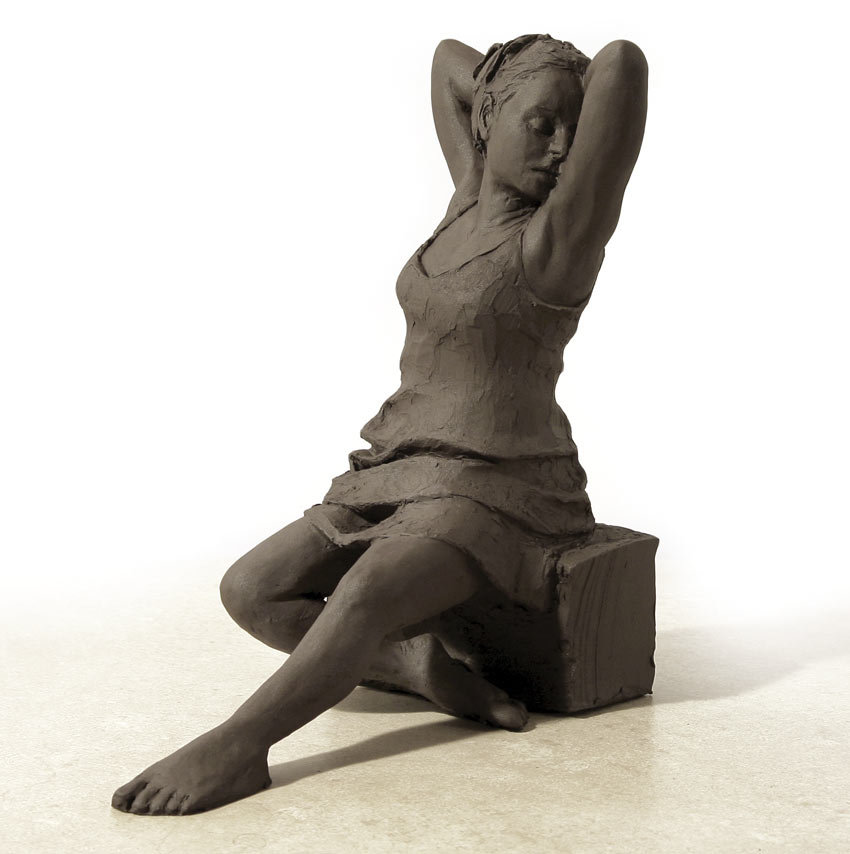 Synechdoche, a solo exhibit of ceramic sculptures by Noa Arad Yairi at Zadik Gallery; Merushatot – an exhibit about Girls and the Internet on the Bat Yam Promenade opens at 20:00 at the Nordau parking area with a screening of Kutiman's new work featuring Karolina
May 20 – Open Houses – Houses from Within Tel Aviv May 20 & 21
May 22 – Prof. Larry Sass, Head of the Digital Fabrication Lab at MIT will give a talk at Tel Aviv University, in the Fastlicht Auditorium, Mexico Building at 19:00, on "The Next Revolution: Digital Design and Fabrication." The talk is open to the public, on a space-available basis.
ONGOING – "Work" a solo exhibit by Yuval Yairi at Zemack Contemporary Art Gallery, Rappaport Prize winners Sharon Poliakine and Oren Eliav at the Tel Aviv Museum of Art; 6th Ceramics Biennale at the Eretz Israel Museum; William Kentridge: Five Themes at the Israel Museum, Jerusalem through June 18, 2011 – which should give visitors the opportunity to see this fascinating exhibit several times. The intersection of the different media – animated films, drawings, prints, theatre models, sculptures and books in an excellently designed exhibit offers an opportunity to engage with the work of South African artist William Kentridge.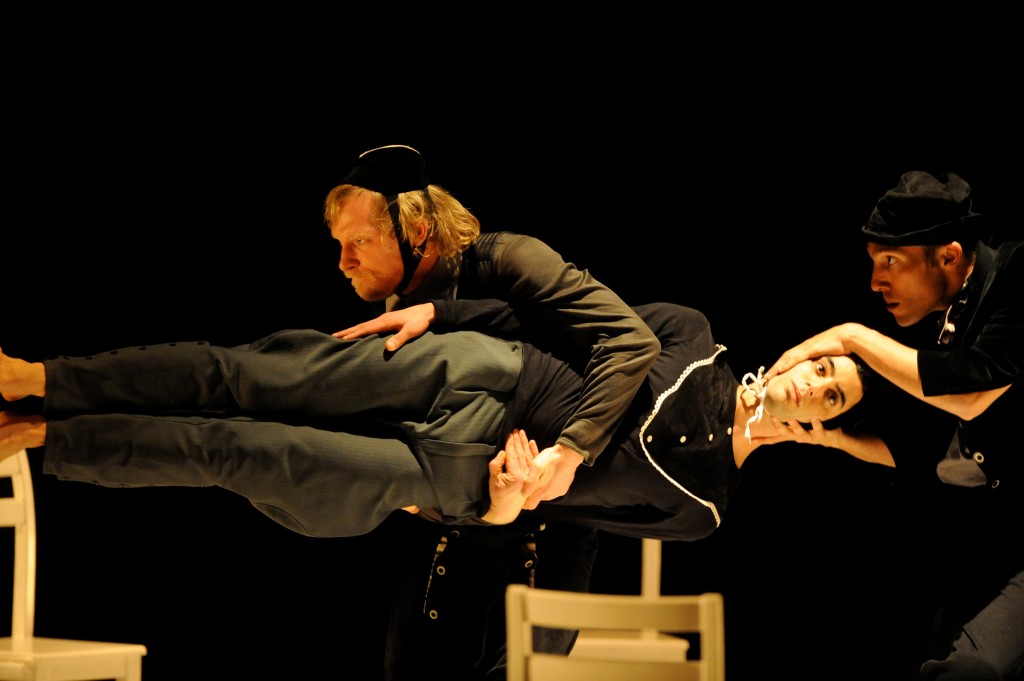 DANCE – May 20 & 21 – Rushes + by the Inbal Pinto Avshalom Pollak Dance Company at Suzanne Dellal
May 22 – Maria Kong Dancers Company, Miss Brazil at Suzanne Dellal
May 23 – Nadine Boomer Dance Company, Manimation at Suzanne Dellal
May 25 & 26 – Yasmeen Godder, Storm End Come at Suzanne Dellal
May 26 – Ronit Ziv, With Subtitles at Suzanne Dellal
May 27 – Vertigo Dance Company, Mana at Suzanne Dellal
THEATRE – May 18 – Hamlet, The Clown Prince – a guest production from India – Hamlet as seen through the eyes of a clown. Cameri Theatre, 20:30.
May 18 – 24 – The Human Scale, written and performed Lawrence Wright, and directed by Oskar Eustis, is a solo piece that explores the conflict in Gaza. Wright performs the piece, which originated in his article on Gaza in the New Yorker, "Captives: What Really Happened in the Israeli Attacks." The performance will take place in English, without translation into Hebrew. Wright's history of al-Qaeda, The Looming Tower: Al-Qaeda and the Road to 9/11 was awarded the Pulitzer Prize for General Nonfiction. His successful one-person play, "My Trip to al-Qaeda" was made into a documentary film directed by Alex Gibney, and premiered at the Tribeca Film Festival in 2010.
May 25 – Gush Lekha at Tzavta, 20:30
*Unless otherwise noted, events take place in Hebrew
Check out Secret Tel Aviv on facebook for more things to do, parties and places to go in the city Midnight East loves – Tel Aviv.
ADDRESSES:
Alon Segev Gallery, 6 Rothschild Boulevard, Tel Aviv, 03-6090769
Barby, 56 Kibbutz Galuyot Street, Tel Aviv
The Beat Club, 124 Sderot Hanassi, Haifa, 04-8107107
Beit Tami, Shenkin Garden aka 16 Merkaz Ba'alei Hamelacha Street, Tel Aviv
Cameri Theatre, 19 Shaul Hamelech Boulevard, Tel Aviv, 03-6060960
Chelouche Gallery for Contemporary Art, 4 Mazeh Street, Tel Aviv
Design Museum,  8 Pinhas Eilon Street, Holon, 073-2151515
Dvir Gallery, 11 Nahum Street, Tel Aviv; 11 Nitzana Street, Tel Aviv
Einav Cultural Center, 71 Ibn Gvirol Street, Tel Aviv, 03-5466228
Eretz Israel Museum, 2 Haim Levanon Street, Tel Aviv, 03-6415244
Ferrate Art Gallery, 6 Habarzel Street, Tel Aviv, 03-7581163
Haifa Cinematheque, 142 Sderot HaNasi, Haifa, 04-8104299/302
Hakatze, 4 Shushan Street, Jerusalem
Hasimta Theatre, 8 Mazal Dagim Alley, Old City of Jaffa, 03-6812126
Hateiva, 19 Jerusalem Boulevard, Hatzrot Yafo, Jaffa (parking level), 03-6822403
Herzliya Cinematheque, 29 Sokolov Street Herzliya, 09-9513361
Herzliya Museum of Art, 4 Habanim Street, Herzliya, 09-9551011
Holon Cinematheque, 6 Golda Meir Street, 03-5021555
Holon Theatre, 11 Kugel Street, Holon, 03-5023019
Inbal Multicultural Ethnic Center, 6 Yehieli Street, Neve Tzedek, Tel Aviv. 03-5166333
Inga Gallery of Contemporary Art, 7 Bar Yohai Street, Tel Aviv, 03-5181812
The Israel Museum, Ruppin Boulevard (near the Knesset), Jerusalem, 02-6708811
The Israeli Museum of Caricature and Comics, 61 Weizmann Street, Holon,  03- 6521849
Jerusalem Cinematheque, 11 Hebron Road, Jerusalem, 02- 5654356
Khan Theatre, 2 David Remez Street, Jerusalem, 02-6303600
Levontin 7, Tel Aviv, 03-5605084
Mamuta, El-Dan House, Habikur Stairs, 58 – Ein Karem, Jerusalem, 02-774310485
Mann Auditorium, 1 Hoberman Street, Tel Aviv, 03-5289163
Mishkenot Sha'ananim, Jerusalem, 02-6292212
Mitzpe Ramon Jazz Club is located in the Darkei Habsamim neighborhood, on 8/2 Har Boker Street. For additional information call: 050-5265628        Moadon HaBeat,
Nahmani Hall, 4 Nahmani Street, Tel Aviv
Pub Hapara, Moshav Shavei Zion, 04-9525250
Ra'anana Performing Arts Centre, 2A HaPalmach Street, Ra'anana, 09- 9457773
Reading 3, 3 Hata'arucha Street, Tel Aviv, 03-7624000
Rosh Pina Cinematheque, 32 David Shuv Street, Rosh Pina, 04-6801453
Rothschild Fine Art Gallery, 140 Rothschild Blvd., Tel Aviv, 077/5020484
Sderot Cinematheque, 4 HaDekel Street, Sderot, 08-6849695
Suzanne Dellal Centre, 5 Yehieli Street, Neve Tzedek, Tel Aviv, 03-5105656
Tel Aviv Cinematheque, 2 Sprintzak Street, Tel Aviv. 03-6060800
Tel Aviv Museum of Art, 27 Shaul Hamelech Boulevard, 03-6077020
Tmuna Theatre, 8 Soncino Street, Tel Aviv, 03-5611211
Tzavta Theatre, 30 Ibn Gvirol Street, Tel Aviv, 03-6950156/7
Uganda, 4 Aristobolus Street, Jerusalem, 02-6236087
Yafo 23 Gallery, 23 Yafo Street, Jerusalem, 02-6249367
Yellow Submarine, 13 Erkevim Street, Talpiyot Industrial Area, Jerusalem, 02-6794040
Zadik Gallery, 16 Shimon HaZadik Street, Jaffa 077)495-6981
Zappa Herzliya, 85 Medinat Hayehudim Street, Herzliya, 03-7626666
Zappa Tel Aviv, 24 Raoul Wallenberg Street, Tel Aviv, 03-7626666