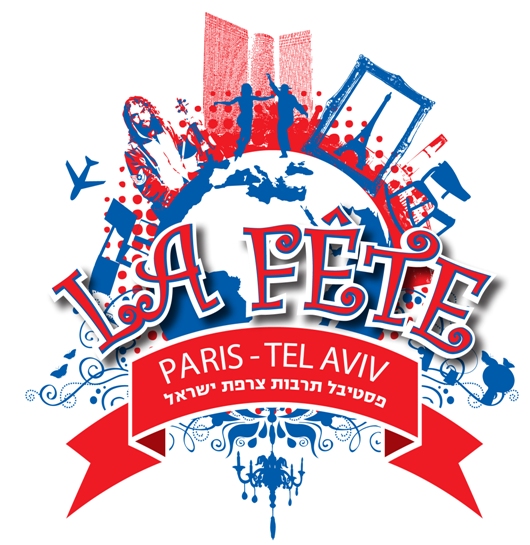 It's Paris in Tel Aviv as La Fête, a ten day celebration of French culture, takes place from June 21 – 30, 2011 with music, art, design, film and more – all with that inimitable French touch!
The fun begins on Tuesday, June 21st, luckily, the longest day of the year, because this will be some party! The photography exhibit "Deleted Scenes" opens in the "Bubble" at the French Institute at 19:30. In their photographs of Paris and Tel Aviv, Daniel Tchetchik and Oren Izre'el present the "Divided Moment," creating diptychs composed of photographs taken simultaneously of the same moment from different perspectives. The exhibit will remain open until August 31, 2011.
Rocker-violinist Michael Greilsammer will perform a rare concert on the terrace of the French Institute at 21:30 – free and open to the public – let the dancing begin!

Dedicated party-goers will continue to the Sublet (6 Koifman Street, Tel Aviv) at 23:30 to enjoy a mix of music & video from DJ OOF. MTV Israel will broadcast the music fest all day on the 21st.

Next is a view of Paris as seen through the eyes of Woody Allen. A pre-premiere screening of "Midnight in Paris" will take place at the Tel Aviv Cinematheque on Wednesday, June 22, at 20:00.
DJ Bob Sinclar, also known as "The Mighty Bop" and "Africanism" and "Chris the French Kiss" will be at TLV on Thursday, June 23 at 23:30 at the Port of Tel Aviv. Sinclar's first club hit was "Gym Tonic" co-produced by Thomas Bangalter, and featuring vocals from a Jane Fonda fitness tape, one of his most recent hits is "Love Generation":

Nouvelle Vague – an exhibit of contemporary French design will open at the Design Museum Holon from June 27 – August 20, 2011, curated by Cédric Morisset. Contemporary design is flourishing in France and some of the designers who will be featured in the museum's design lab are: Cooren (A+A), Ionna Vautrin, Pierre Favresse, Studio Nocc and Pool. The exhibit will be shown in parallel to the New Olds exhibit throughout the summer.
Parisians have been enjoying Designer Days, which runs from June 16 – 20th this year. On June 28, 2011, Alain Lardet, the initiator and director of the festival will arrive in Israel to participate in a panel discussion with Scott Longfellow on design at the Design Museum Holon at 18:30.
The festival will close with Judith Darmont's street art creation "Urban Spirit" on White Night in Tel Aviv – June 30, 2011. Darmont, who has created video art for musicians and DJs (Bob Sinclar among them) filmed people on the streets of Tel Aviv and recorded their voices, creating a video portrait that will be projected on the walls of the French Institute from 21:00 onwards.
La Fête is a project of the French Institute and the French Embassy in Israel, in collaboration with TV5, the Design Museum Holon, TLV, Tel Aviv Municipality and MTV Israel.
The French Institute, 7 Rothschild Boulevard, Tel Aviv.