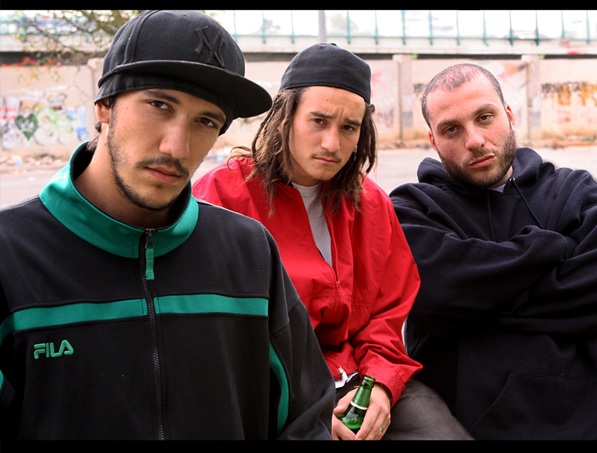 Rap on Rotschild with InterCity – a meeting of extremes on the longest day of the year – hip hop culture at the First International Bank of Israel on June 21, 2011. The evening begins at 18:00: journalist & radio broadcaster Liron Teeni will moderate a panel discussion on Israeli rap – Center vs Periphery, with Yoav Kutner of Galatz, Shaanan Streett of HaDag Nachash, Eyal (Quami & the Halvoth) Freedman (Hakatze radio), Tamer Nafar of DAM,  and Kalkidan, a rapper from Yavneh.

But it's not just talk – following the discussion in the auditorium everyone is invited to move on out to the street where the party will begin at 19:30 with rap groups from all over, hosted by DJ Uri Shohat and Liron Teeni.
Come and hear:
Produx from Petach Tikvah, Sadyle from Jerusalem, Falafel Crunk from Acco, Vulkan from Jerusalem, الناجين & Iyad Kasem from Nazareth, Rebel Sun (Coolooloosh) Jerusalem/US, and La Cosa Nostra from Lod.
First International Bank of Israel, 42 Rothschild Boulevard.
Entrance to the panel discussion is FREE, but reservations are recommended: 03-5130001.
Just for fun – Hadag Nachash in The Sticker Song, text sampled & mixed by David Grossman: