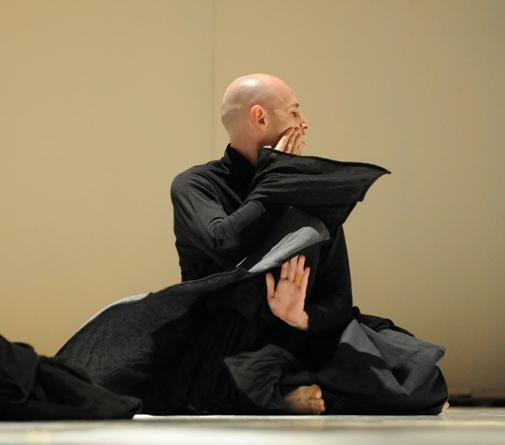 The Jerusalem Season of Culture brings it all back home next week with the In House Festival. Eight different performances will take place in distinctive Jerusalem homes from June 22 – 24, 2011. Each is different – some were originally designed for performance in a private home, others are a site-specific adaptation of an existing work. It's an opportunity to experience dance, music, theatre and storytelling in an intimate and unusual setting. The full program and dates are available on the Jerusalem Season of Culture website.
In House performances will include:
A special adaptation of the Khan Theatre production of Yaakov Shabtai's play Eating, directed by Miki Gurevitch. A political allegory based on the Biblical story of Ahab, Jezebel and Naboth's vineyard (Kings I, 21) – highly recommended by Midnight East.
Vertigo Dance Company has created a collage of their works that will take place throughout the spaces of an unusual home – from the cellar to the roof.
The Dance Instructor, a pointed and entertaining performance by Yoav Bartel, created by Bartel and Abigail Rubin, winner of Kipod HaZahav 2010 prize in three categories:  play of the year, playwright of the year, and production of the year.
One performer, pianist and artist, Shaul Eshet, will return to his childhood home in Machane Israel to perform with the ensemble "The Secret Project." Among the performers will be Yael Deckelbaum and Tamar Eizenman.
Seating is limited for these performances. Tickets can be ordered at 02-6240368 or send an email to box@jsoc.org.il. To keep the mystery alive (and the privacy of the hosts) directions and addresses will be provided only after you reserve your tickets. Artistic Director: Dafna Kron, Producer: Yair Milnov, Artistic Director, Jerusalem Season of Culture, 2011: Itay Mautner.