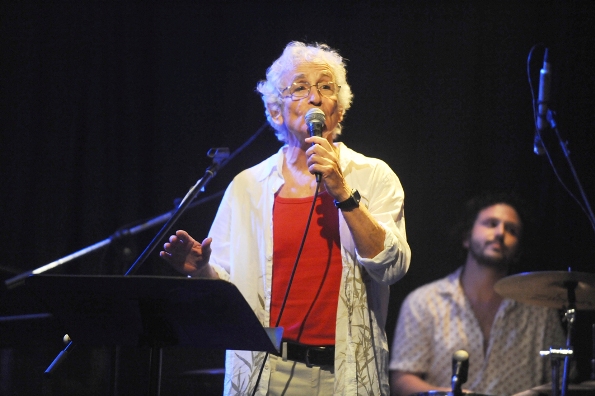 A tender, unsentimental, hard-rocking tribute to playwright Hanoch Levin and composer Zohar Levy took place at Tmuna Theatre, on Saturday, July 3, 2011. Levin's controversial cabaret "Queen of the Bathtub" directed by his brother David Levin, with music composed by Zohar Levy, premiered in 1970, and was taken off the stage after only 19 performances.
But the songs remain, achingly relevant in their harsh beauty. Levin's scathing wit reveals the perversion of a life in which war is a routine matter. A voice of daring lucidity, the power of Levin's lyrics demands to be heard, and through Levy's music they will rock on forever. Although a recording had been made at the time by Zohar Levy with Tiki Dayan and Israel Gurion, the record almost immediately became a collector's item, as did a new CD released by the Third Ear.
The concert at Tmuna was a once in a lifetime experience, the crowd an amazing mix of different worlds and people – those who were "there" when it all happened, and those who were born decades after. Musically produced by Stav Ben Shachar, and produced by Guy Hajaj, the concerts at Tmuna brought the songs back to the world, performed by contemporary Israeli musicians Noam Inbar, Zeev Tene, Yehu Yaron, Ruth Dolores Weiss, Talia Eliav, Kriminal Project and one of the performers from the original cast -Israel Gurion. The evening performance was full of as many people as could legally crowd into the bar at Tmuna, all fortunate enough to be moved and honored by the presence of revolutionary rocker, drummer and composer Zohar Levy.
The songs were performed in order of their performance in Queen of the Bathtub. A brief description of the concert with my rough translations follows, based on notes taken at the concert – in other words, a very rough sketch.
Israel Gurion opened the concert with the song "Anshei Beseder" – The OK people who release "blue farts of self-satisfaction into the night." Apparently, not much has changed in the past 40 years, anyone who has been in Israel longer than half an hour will have heard someone say "it will be OK" (יהיה בסדר). Gurion was accompanied by Stav Ben Shachar on drums, Amir Zuskovitch and Oded Schecter on guitars and a chorus – Tomer Damsky (assistant producer), Kami Meltz and Merav Schaham (who designed the flyer for the concert).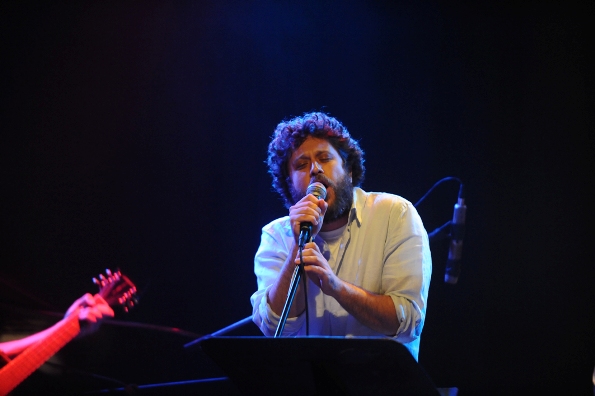 Noam Inbar sang "It was at the age of Three," saying "I lost my youth on the way from nursery school to the bomb shelter" and warning babies, "your finest hour is almost past."
Yehu Yaron in "My ghetto" sang, "when I tried to fix my nose I discovered that I have a tail."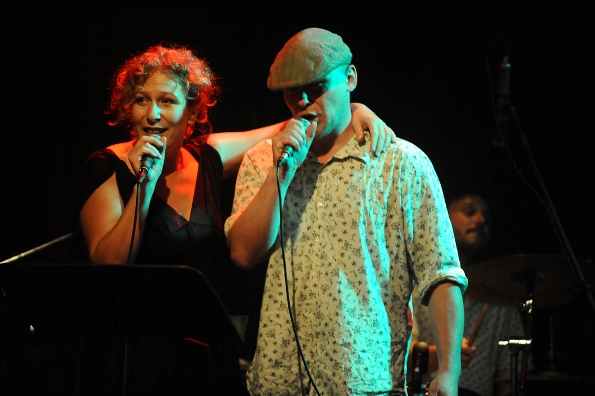 Anton and Nadia Kucher of Kriminal Project sang "The Brothers Chembalulu" – "once every 10 years they create a war for us."
Each song was given a different feel and approach by the artists.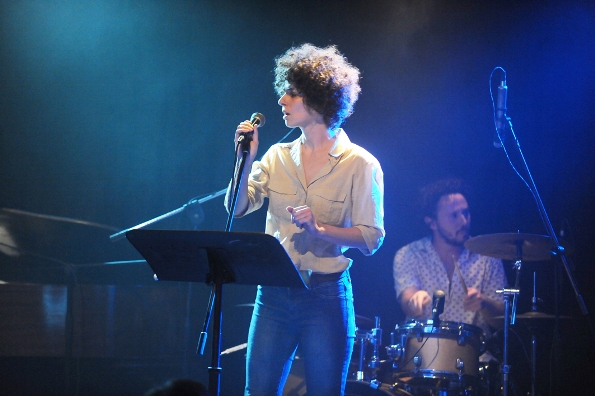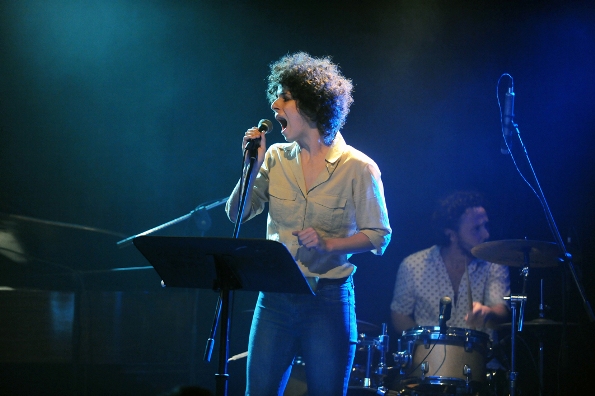 Ruth Dolores Weiss moved from quiet restraint to a roar in "Beautiful Moments" –"Between one battle and another you may see something in the newspaper about a man who went for a walk, suddenly felt bad and collapsed in the street or a man who was depressed and jumped off a building for personal reasons… there are still beautiful moments, there is still hope, there is still faith, it will comfort us…these everyday deaths."
Tomer, Kami and Merav on flute belted out an upbeat "Ten Commandments," getting rid of them one after another.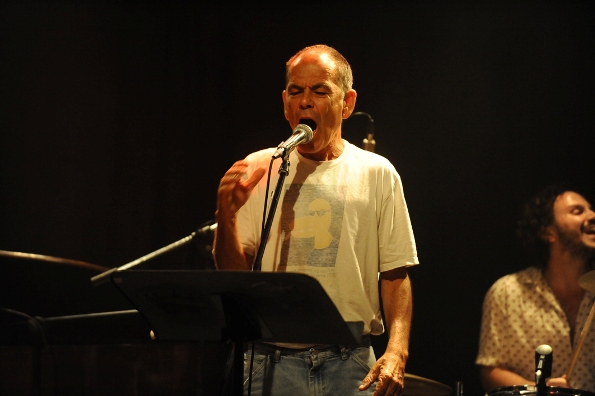 Zeev Tene, rebel with a cause, came out and challenged the audience, saying "Are you enjoying yourselves? That wasn't the idea. You should be suffering." He sang "A Promise," – "I promise you blood and tears and I am a man of my word."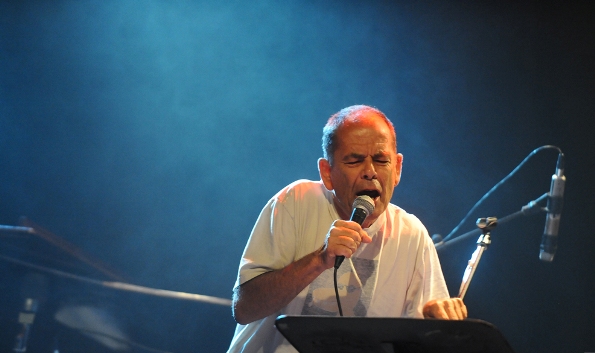 A stylish Talia Eliav sang "I met a shy cannon" – who confessed to "feeling very uncomfortable about shooting everyone."
"When You Stand Over My Grave" is an unforgettable song, written in the voice of a dead soldier singing to his father – "Don't say that you made a sacrifice father, I was the one who made a sacrifice…then ask my forgiveness father." Israel Gurion's performance was heartfelt and stirring.
Talia Eliav returned to the stage with "But the Kingdom is Whole," and Noam Inbar sang the closing song of the show, "Lick Brothers Lick" – "lick your fingers, lick them, the ones you haven't lost in a war."
The second part of the evening was composed of a selection of Hanoch Levin's songs, performed by the participating musicians, with the addition of Haim Rachmani and Talik Adir who gave an eclectic rendition of a song that embodies the Levin sensibility: "When I am big I will be small, small and miserable."
An inspired initiative, one can only hope that this encounter between the songs and musicians is just the beginning.