The Design Museum Holon and the Holon Municipality will host Holon Fashion Week, an international fashion event connecting fashion and design in Israel to the international scene.
Opening with a gala party – a fashion show tribute to the contemporary Israeli fashion scene, hosted by Liz Hagag and Yonatan Zohar, Holon Fashion Week will take place for the third time this year. Initiated and produced by Benny Moran Productions in collaboration with the Shenkar College of Engineering and Design, the lifestyle channels of Ananey Communications, the Israel Textile and Fashion Association and the Foreign Ministry, events will include lectures and master classes by leading members of the international fashion industry, and screenings of fashion related films at the Holon Cinematheque.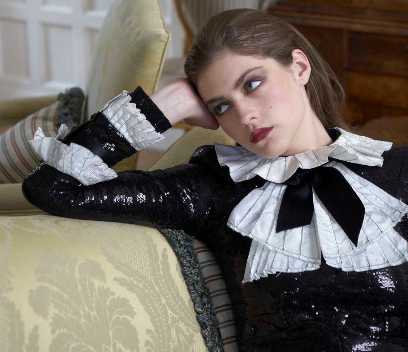 The main events will take place October 25 – 27, 2011 in the Design Museum Holon and Holon Mediatheque with a focus on fashion as an interdisciplinary intersection of design and culture. Discussion will center on the influence of the digital age on design, marketing, and fashion sales; and the tension between the return to tradition and handcrafts and the digital world, and the relationship of fashion to other cultural fields and design disciplines.
Holon Fashion Week guests will include: Zac Posen, "wonder boy" of the fashion world who started his own company at the age of 21; Stephanie LaCava, a writer who works between New York and Paris, her pieces have appeared in publications like Vogue, T, New York Times Style Magazine and online at ShowStudio and The Paris Review; Imran Amed, founder and editor in chief of the Business of Fashion site, which includes articles on the fashion industry worldwide, reporting on trends of the digital revolution and its influence; Ron Arad, designer & architect who designed the Design Museum Holon, who will unveil his new line of eyewear; Marc Worth, founder of the WGSN site and owner of the leading design & trend site Stylus; Amber Anderson, international runway model and actress (Lotus Eaters), recently chosen to be the face of Kenzo; and Alexandra McGuinness leading London stylist, director of the film Lotus Eaters, describing the lives of young models in London.
Film premieres at the Holon Cinematheque include: Alexandra McGuinness' Lotus Eaters; the Fashion in Film project of the Saint Martins College of Art and Design hosted by Inga Fraser; Vidal Sasson: The Movie; The Tents, a documentary film on New York Fashion Week and their famous former location in Bryant Park (the event moved to Lincoln Center in September 2010); and My Little Princess, directed by Eva Ionesco and starring Isabelle Huppert, the film explores the unusual relationship between a young girl and her mother – a fashion photographer in Paris in the 1970s.
Onlife and Mako (Fashion Forward and Style River) will be content partners for the conference, registration for the conference will be on the Mako site.