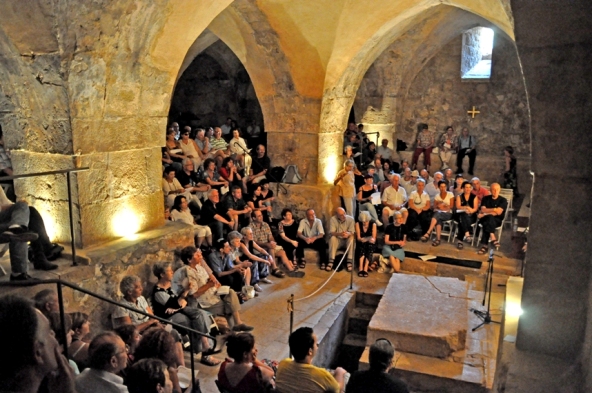 The Abu-Gosh Festival unites the beauty of vocal music with the unique atmosphere of its two venues: the 12th century Crusader-Benedictine Church in the village and the Kiryat Yearim Church on the hill. Festival director Gershon Cohen and musical director Hana Zur celebrate the festival's 20th anniversary this year, with a diverse program of music that will take place from October 19 – 22, 2011. Full details are available in English on the festival website.
Among the festival offerings:
Film hits from Roberto Benini's "La vita e bella" to an aria from Kiewlowski's The Double Life of Veronique comprise the Cinema Paradiso program on Wednesday, October 19, 2011 in the Crypt at 14:00, performed by soprano Noa Israeli with Gideon Brettler on guitar and Andrea Markos on cello.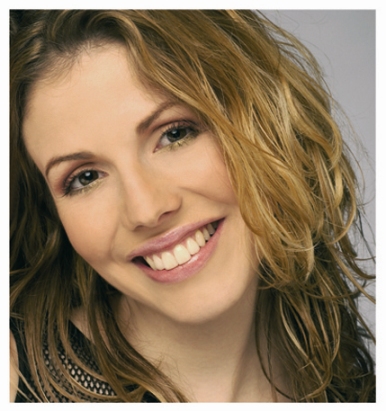 Gloria – With Bach and Mendelssohn at the Kiryat Yearim Church on Thursday, October 20, 2011 at 11:30. Soprano Ye'ela Avital, tenor Ido Ben Gal, tenor Haim Teicher, bass Gabriel Loewenheim, The Tel Aviv Chamber Choir and The Israel Chamber Orchestra will perform: Mendelssohn's Ave Maria for tenor, choir and organ; Lutheran Christmas Cantata for choir and orchestra; "Nicht unserm Namen, Herr" after Psalm 115 for soloists, choir and orchestra; and Bach's Gloria, Cantata 191 for soloists, choir and orchestra, conducted by Michael Shani.
The acclaimed Basler Madrigalisten Choir from Switzerland will perform on Thursday, October 20, 2011 at 18:30 in the Kiryat Yearim Church. The program will include: Bach – Motet "Komm, Jesu, komm," BWV 229; Bruckner – Motet; Frank Martin – Excerpts from the Mass; Schubert – Rosamunde; Brahms – Zigeunerlieder; Rossini – La Passegiata; and Swiss Folk songs, conducted by Fritz Näf with Paul Suits on piano.
Marcie Forrest (vocals & flute) and Paul Gorrest (vocals & guitar) will perform The Best of Joni Mitchell, The Beatles, Purcell and Dowland on Friday, October 21, 2011 at 14:00 in the Crypt.
Schubert, Liszt, Dvorak, Rachmaninov and Argov all on one program – Magic of the Past, Rhythm of Today on Saturday, October 22, 2011 in the Kiryat Yearim Church at 15:00. Soprano Sharon Rostorf-Zamir, tenor Eitan Drori, Sivann Maayani Zelikoff on violin, Olga Moitlis on harp, Elena Shumiatsky on piano, Maor Zur on organ, and the Naama Women's Choir will perform, conducted by Pnina Inbar.