While legendary performer Mikhail Baryshnikov's dancing career may be coming to a close, the performer sustains his onstage presence – as an actor. Baryshnikov is now touring with the play In Paris, in which he stars alongside an all-Russian cast. The tour will stop at the Suzanne Dellal Centre for nine performances this November. The play will show in Russian, with Hebrew translation.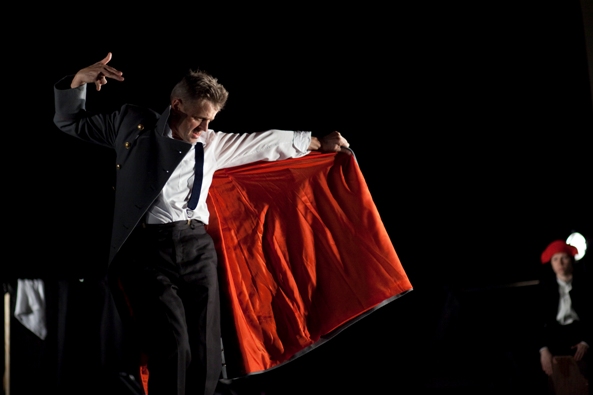 In his previous visit to Israel, in June 2010, Baryshnikov danced alongside Ana Laguna in "Three Solos and a Duet". At the time, 62-year-old Baryshnikov acknowledged that "the last time I will dance… might happen soon." Baryshnikov, born in Latvia in 1948, began to dance at the age of twelve. In 1974, while on tour in Canada with the Bolshoi Ballet, the dancer defected and requested asylum in Canada. He soon began dancing with the best of Western companies and choreographers, including an 18-month stint at the New York City Ballet.
Although world famous for his classical and modern dancing, Baryshnikov is not at all new to acting. In 1977, Baryshnikov acted in the film The Turning Point, in which he played a Russian ballet dancer alongside Anne Bancroft and Shirley MacLaine. For this role he was nominated for both an Academy Award and a Golden Globe for Best Supporting Actor.
Baryshnikov went on to act again in White Nights, a 1985 film with Isabella Rosselini. His character Nikolai, a Russian expatriate dancer, finds himself in Soviet Russia after his plane makes an emergency landing. Upon his arrival Nikolai is detained against his will to dance for the Bolshoi. Most recently, Baryshnikov played the part of Carry Bradshaw's love interest in nine episodes of Sex and the City (2004).
In Paris is the next step in the critically- and popularly-acclaimed performer's acting journey. Although born in Soviet Latvia, Baryshnikov has for over two decades been a naturalized citizen of the United States. It will be interesting to view the fruits of Baryshnikov's involvement with an all-Russian production, from writer to director to actors.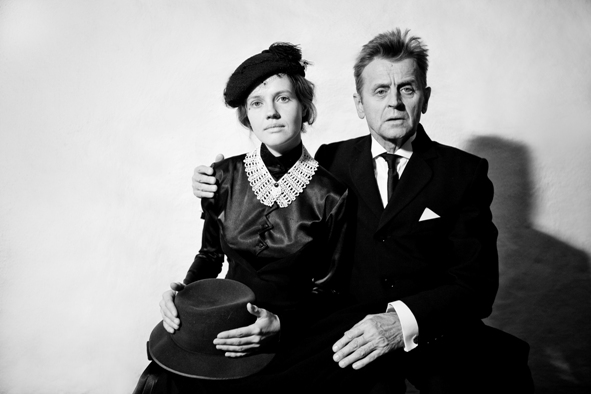 The play is based on a short story by Ivan Bunin, who was the first Russian to win a Nobel Prize for Literature. It is directed by award-winning painter, set-designer and director Dmitry Krymov. The play is set in 1930s France, and revolves around two Russian immigrants, played by Baryshnikov and Anna Sinyakina, leading actress in Krymov's Lab ensemble. The pair, a retired army general and a beautiful woman far younger than he, falls madly in love. Their love, however, is fleeting, and its aftermath bitter: as one of the two dies, the other is forced to learn the horrible power of loneliness.

In Paris will show at the Suzanne Dellal Centre (5 Yechieli St, Neve Tzedek, Tel Aviv) from November 14-21:
•    Monday, November 14th, 2011, 21:00
•    Tuesday, November 15th, 21:00
•    Wednesday, November 16th, 21:00
•    Thursday, November 17th, 21:00
•    Saturday, November 19th, 12:00 AND 21:00
•    Sunday, November 20th, 21:00
•    Monday, November 21th, 17:00 AND 21:00
Suzanne Dellal Centre: http://www.suzannedellal.org.il/ or 03-5105666