The Martha Graham Dance Company will perform in Israel from November 1 – 5, 2011 at the Israeli Opera House, Tel Aviv Performing Arts Center, with two programs of works from the iconic choreographer's repertoire, with one work created by Robert Wilson dedicated to Graham. Martha Graham (1894 – 1991) was not only a powerful creative force in the development of modern dance, she is also intimately connected to the history of contemporary dance in Israel, as she was personally involved in the early days of the Batsheva Dance Company.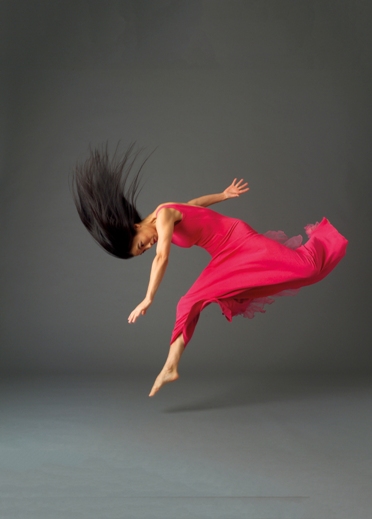 The Martha Graham Dance Company, founded in 1926, is currently celebrating their 85th season, preserving Graham's legacy with performances throughout the world. Graham's impact on dance is dazzling, almost beyond comprehension. Graham developed a new way of moving and relating to the body, and through her movement language addressed themes that had not been previously explored on the stage, creating a unique style that is timeless in its beauty, power and eloquence. Bringing social, historical, psychological and political issues to dance, she also brought an awareness of dance to a wider audience. Although she began dancing at a relatively late age, Graham continued to dance until her late 60s, at which point she devoted herself entirely to choreography, and continued to work until her death in 1991 at age 96.
Program A: November 1, 3 & 5 at 20:00; November 4 at 13:00
Embattled Garden (1958)
Chronicle (1936)
Deaths and Entrances (1943)
Maple Leaf Rag (1990)
Program B: November 2 at 20:00; November 4 at 21:00
Appalachian Spring by Martha Graham (1944)
Snow on the Mesa by Robert Wilson (1995)
Inspiring many through her life and art, much has been written about Martha Graham, including a biography by Agnes de Mille, Martha: The Life and Work of Martha Graham (Random House, NYC 1991), where de Mille includes one of my favorite quotes from this celebrated choreographer:
There is a vitality, a life force, an energy, a quickening that is translated through you into action, and because there is only one of you in all of time, this expression is unique. And if you block it, it will never exist through any other medium and it will be lost. The world will not have it. It is not your business to determine how good it is nor how valuable nor how it compares with other expressions. It is your business to keep it yours clearly and directly, to keep the channel open. You do not even have to believe in yourself or your work. You have to keep yourself open and aware to the urges that motivate you. Keep the channel open
Tickets are 149 – 299 NIS and may be ordered online www.israel-opera.co.il, or call: 03-6927777.