Beautiful, mysterious, funny, thought-provoking and enticing – the Curtain Up dance festival will take place from November 3 – 12, 2011 at the Suzanne Dellal Centre in Tel Aviv and the Jerusalem Theatre, Jerusalem. The diversity of contemporary dance is reflected in the festival which showcases the work of emerging Israeli choreographers. Following last year's new format, the festival will include three programs of dance premieres, each under the baton of a different artistic director. This year's artistic directors are: Tamar Borrer, Sahar Azimi and Ronit Ziv – all leading choreographers active in the Israeli dance scene.
Choreographers who wish to participate in Curtain Up may choose the choreographer with whom they would like to work, imbuing the mentoring relationship with synergy. The artistic directors on their part, as dancers/choreographers themselves, are intimately acquainted with the artistic and emotional process of developing an idea into a dance work for the stage, and uniquely suited to provide that external critical eye on a dance piece in its most vulnerable stages.
What to see? Midnight East recommends: see all three programs if you can. This morning's preview, with brief glimpses of each work, revealed a spectrum of movement languages, moods and colors, an exhilarating array of creativity and excellent performances.
Curtain Up 2011 – Program and Dates:
Curtain One – Tamar Borrer, Artistic Director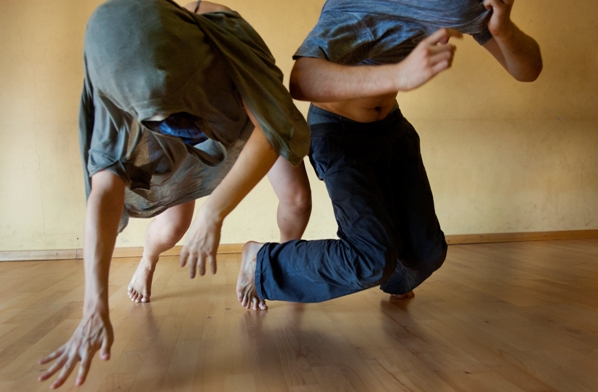 Iris Erez – Shuttered. Dancers/creators: Assaf Aharonson, Carmi Zisapel, Bosmat Nossan, Ilaya Shalit; Musician/performer: Yaniv Minzer; Costume design: Inbal Leiblich; Rehearsal manager: Amit Hadari.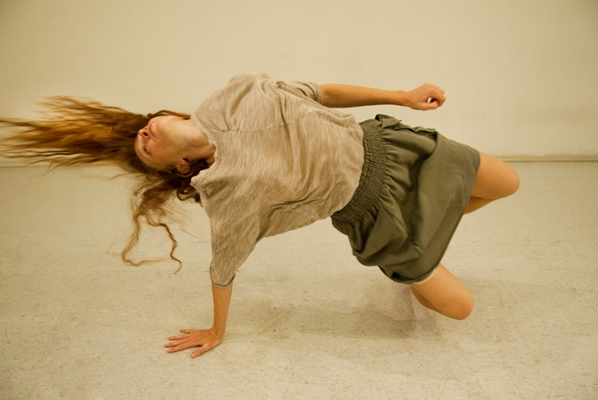 Maya Brinner – Woods. A solo work performed by Maya Brinner; Sound design and music: Uri Frost; Costume design: Galit Reich; Print: Irit Dolman; Dress design: Roni Bar; Rehearsal manager: Sharon Zuckerman.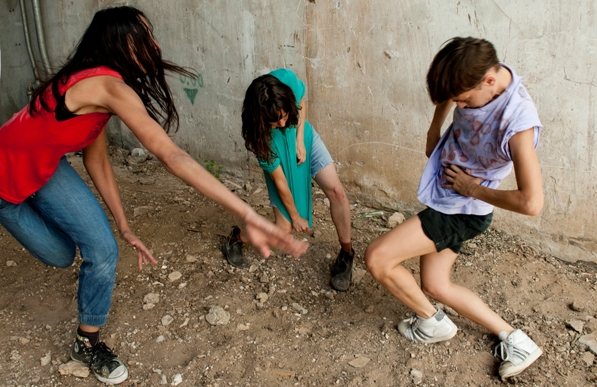 Maya Weinberg – Some Fish (swim up the river to die). Dancers: Maayan Danoch, Shani Granot, Maya Weinberg; Original music: Ivan Mayachevich; Set design: Yinon Peres; Costume design: Len Buchman; Rehearsal manager: Sharon Zuckerman.
November 3 at 21:00 – Suzanne Dellal Centre, Tel Aviv
November 10 at 20:30 – Rebecca Crown Auditorium, Jerusalem Theatre
November 12 at 21:00 – Suzanne Dellal Center, Tel Aviv
Curtain Two – Sahar Azimi, Artistic Director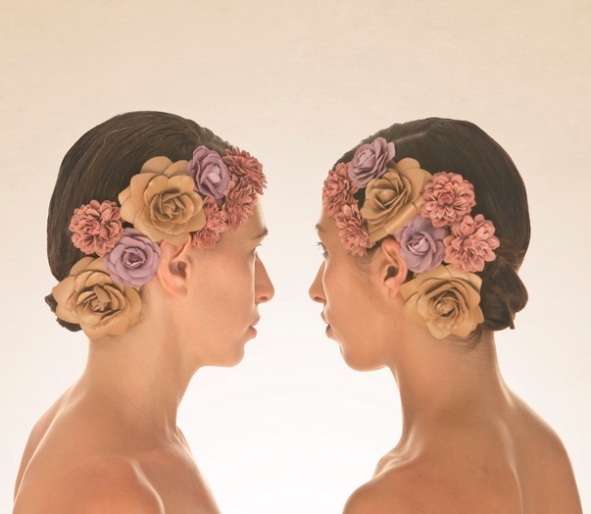 Doron Raz – Valentia. Dancers: Moran Zilberberg, Ilana Bellahssen; Sound design: Tal Ben Ari; Costume design: Tamar Levit; Rehearsal manager: Aya Israeli.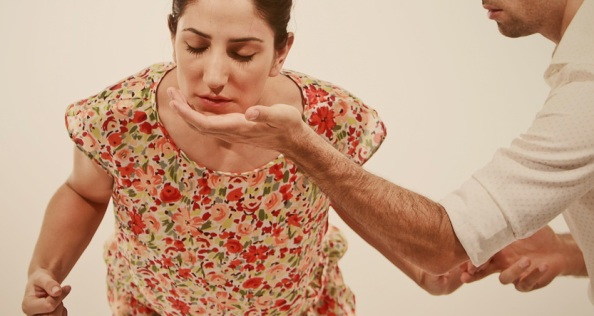 Roy Assaf – Six years later…Dancers: Hadar Yunger, Harel and Roy Assaf; Music: Moonlight Sonata by Beethoven, piano – Wilhelm Kampf, Aria from Handel's Rodalinda, mezzo-soprano – Marilyn Horn; Music editing: deefly.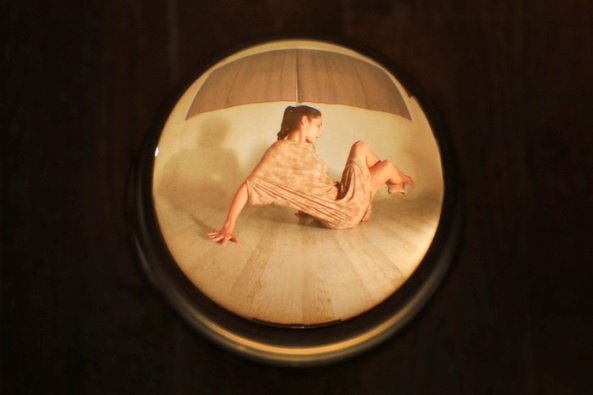 Gili Navot – Subject to change. Solo performed by Gili Navot. Sound design: Binya Reches; Costume design: Adam Kalderon.
Noa Zuk – Speaker. Dancers: Yaniv Avraham, Moran Zilberberg, Noa Zuk; Dramaturg: Ohad Fishof; Original music: Ohad Fishof; Soundtrack design: Ohad Fishof; Additional music: Delia Derbyshire – Blue Veils and Golden Sands, Unknown Artist – Khen, Rune Lindblad – Till Zkaynthos (op. 205), Black Dice – Creature, Tarentel – Bridge 5; Costume design: Michal Helfman.
November 4 at 22:00 – Suzanne Dellal Centre
November 8 at 20:30 – Rebecca Crown Auditorium, Jerusalem Theatre
November 10 at 21:00 – Suzanne Dellal Centre
Curtain Three – Ronit Ziv, Artistic Director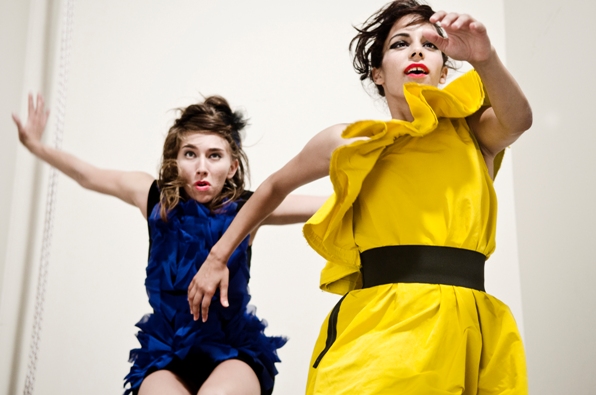 Rachel Erdos – In Her Own Words. Dancers/creators: Ori Lenkinski, Shiran Sharabi, Talia Bik; Costume and set design: Hamutal Tsiolkovsky, Music: Monti Fiori; Words and music: Itamar Pinci and Asa Raviv; Musical producer: Ori Lenkinski, Producer: Shmulik Shalit.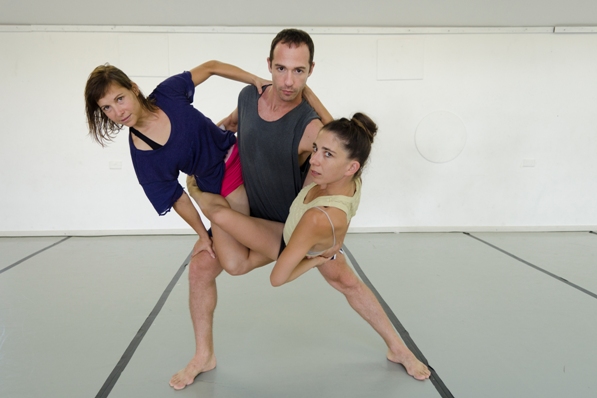 Hillel Kogan – Obscene Gesture. Dancers: Karmit Burian, Inbar Nemirovsky, Osnat Kelner, Eldad Ben Sasson, Hillel Kogan; Costume design: Olin Tardiman; Soundtrack editing: Jeremie Bernheim.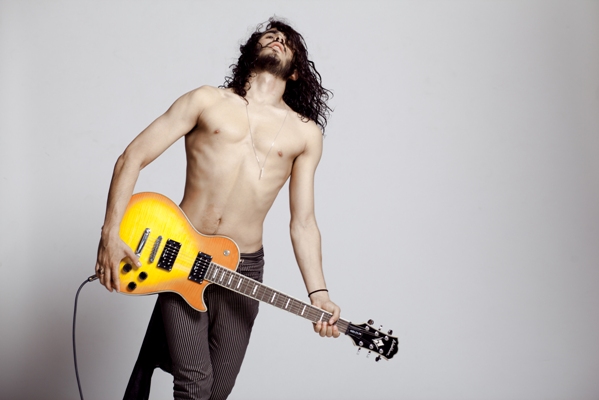 Osnat Kelner – The sad little, sensitive, unappreciative, Pisces, Jesus man. Dancers: Ariel Cohen, Daniel Sapir, Matan Daskal, Idan Porges; Costume design: Nadav Pink; Original music: Daniel Sapir, Matan Daskal; Musical arrangements: Matan Daskal; Musical direction: Daniel Sapir.
November 5 at 21:00 – Suzanne Dellal Centre
November 9 at 20:30 – Rebecca Crown Auditorium, Jerusalem Theatre
November 11 at 22:00 – Suzanne Dellal Centre
A project of the Department of Dance in the Ministry of Culture and Sport, headed by Nilly Cohen, Deputy Director of the Culture Authority, Curtain Up was created to encourage and support emerging choreographers, providing them with a platform to present their work, with the benefit of logistic support and artistic guidance. Curtain Up is produced by the Israel Festival whose director is Yossi Tal Gan, with Miri Manirev producing the festival.
Tickets are 60 NIS, and may be ordered via the performance venue:
Suzanne Dellal Centre, 5 Yehieli Street, Neve Tzedek, Tel Aviv
www.suzannedellal.org.il; 03-5105656
Jerusalem Theatre, 20 Marcus Street, Jerusalem
www.jerusalem-theatre.co.il; 02-5605755