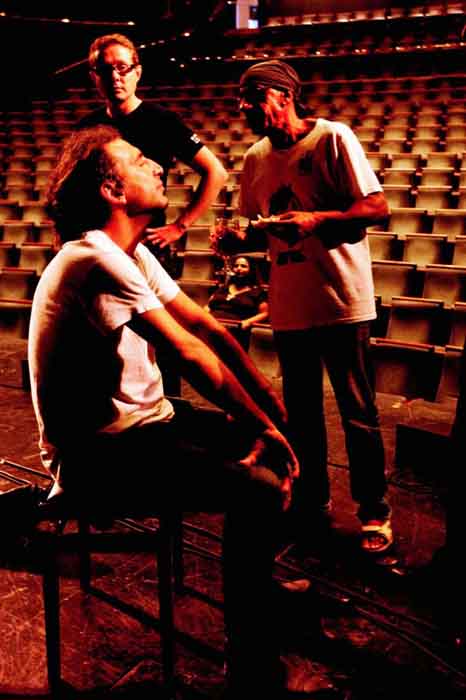 A Momentary Lapse of Reason – an exhibition of photographs by Maya Hed, curated by Udi Rosenwein, will be on exhibit at the Israeli Opera from November 13 – December 13, 2011. Previously exhibited at the Hava Rosenberg Gallery, the current location is a kind of home-coming for the photographs, as many were taken in the Tel Aviv Performing Arts Center, either onstage or behind the scenes.
In this series Hed takes a look at extraordinary jazz artists from all over the world, during the sound check where the artists experience very intimate, secluded and unique moments. Hed seeks to express the music through her photographs, allowing the viewer to experience jazz through the musician's portraits. Unlike many photographers of jazz musicians, who work in black and white, Hed prefers to take primarily color photographs, in the belief that color reveals more of the emotions and the sense of the stage. The camera leads us behind the scenes with such luminaries as Stefano Bollani who overwhelmed Italian jazz culture, Tony Pancella who is a very important figure in Italian Jazz, and Nicola Stilo who played with one of jazz's greatest artists, the notorious Chet Baker and many more.
The exhibition will be open Sun – Thurs: 8:30 – 20:30; Fri: 8:30 – 12:30 and during the Opera's night shows, that is when the lighting is best: November 13 – 16, 22, 26; December 1 – 10, 12. There will be a toast on Thursday, November 24th at 19:00; and a gallery talk on Tuesday, November 19th at 17:30.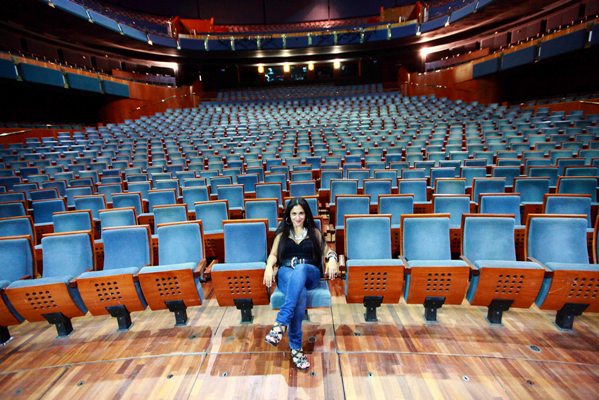 About  the artist: Maya Hed was born and raised in Los Angeles and moved to Israel in the late 90's, where she studied at The Kiryat Ono College of Photography. Maya  specializes in photography of the arts, focusing on music and fashion.  She enjoys taking portraits and seeks to create a sense of freedom and relaxation for the viewer.  Her photographs beam with life and creativity and generate intrigue.  Her photography transcends space and time taking the viewer through an emotional journey of positive feelings.  Maya's goal is to express her point of view and passion for life through her photos while giving the viewer a glimpse into her world.
A Momentary Lapse of Reason, November 13 – December 13, 2011
Israeli Opera, 19 Shaul Hamelech Street, Tel Aviv