International Animation Day (IAD) has celebrated annually since 2002 by ASIFA ( Association Internationale du Film d'Animation) on October 28th, marking the first public performance of Emile Reynaud's Theatre Optique in Paris in 1892. There's so much to celebrate that what was originally a one-day event has grown into a world-wide animation month, with screenings, seminars and other special programs.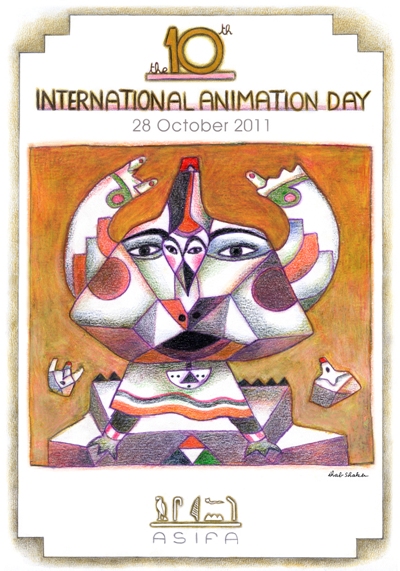 Israeli animation celebrations have included two animation screenings at ICON TLV 2011 this past October, and a screening of selections from the 2011 Stuttgart Animation Festival in cooperation with the Goethe Institute on November 3, 2011. If you missed those events, don't worry – there's still more to come.
Next Monday, November 14, 2011 at 18:30, the animation department at Minshar will host Avner Geller from Los Angeles and Tomer Eshed from Berlin. The two animators will talk about their award-winning films: Defective Detective and Flamingo Pride, respectively. Eshed's Flamingo Pride tells the story of a lone heterosexual flamingo in a gay flock and his search for love. Defective Detective, created by Geller with Stevie Lewis, highlights the escapades of a detective with good intentions and an active imagination. The evening will also include a screening of animated films from the ASIFA chapter in India. Organized in collaboration with ASIFA Israel, the event is open to the public and FREE.
Minshar for Art, 18 David Hakimi Street, Tel Aviv