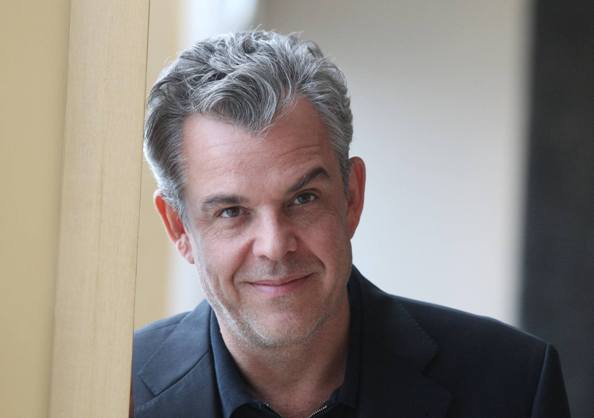 "I like characters that are losers. I don't like classic heroic characters. I like villains they're more meaty, you can play with them. I like to try to understand what makes a villain tic, the mechanics inside them," said Danny Huston, star of Eran Riklis' film Playoff, inspired by the life of Israeli sports hero Ralph Klein. Israel Prize recipient Klein coached Maccabi Tel Aviv for many years, including their historic win against CSKA Moscow, followed by winning Israel's first European title.
Huston arrived in Tel Aviv for the film's Israeli premiere, and graciously met with Midnight East and other journalists for an interview. When he first read Playoff, Huston said he was immediately drawn to the complexity of the character, "but I did not at the time understand how important Ralph Klein was to Israeli culture and Maccabi Tel Aviv, I didn't understand that at all, and I think that maybe Eran was interested in having me play this role because I was ignorant." Huston plays the role of Max Stoller, a fictional character modeled after Ralph Klein. The film is inspired by a puzzling chapter in Klein's life – after his huge success with Maccabi Tel Aviv, Klein, a German born Holocaust survivor, accepted an invitation to coach the German national team.
"The closer we got to making the film," recalled Huston, "I understood what the implications were and slowly I felt a great surge of responsibility. I didn't want to let anybody down, not Ralph's family and certainly not the Israeli audience. I still feel certain amount of pressure because of it, but then I realized that we were making a film about Ralph Klein but in situations that were invented…. Max Stoller's exterior world was used as a device to represent what was going on with Ralph."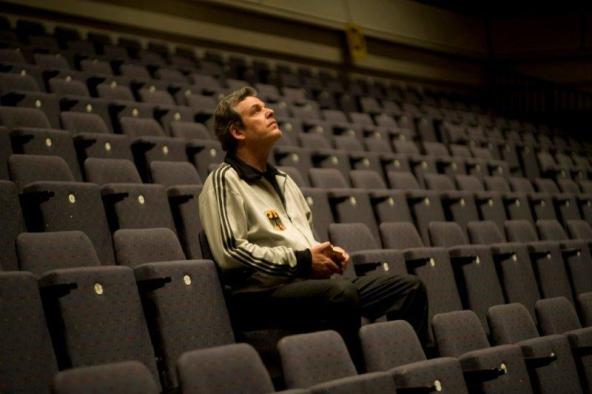 Reflecting on the choice made by his character in the film, Huston said, "If any one of us can conquer our inner demons it's an important thing to do. It's kind of like Pandora's box. Do you want to open that box or not? Do you want to let out too many demons? It's a choice that we have, maybe there isn't a right or a wrong, but in dramatic terms you want to open that box, otherwise you don't have much of a story to tell…how courageous it was of Ralph to coach a German team and to break those kind of barriers. It's strange, sports are such a nationalistic thing, it's so much about teams and yet it can bring people together. Film does that; I love it when music does that. When you see two musicians and they don't speak each other's language and they don't have any clue about each other and they're playing music. They have that feeling and you can see it  – I envy that, I envy that so much."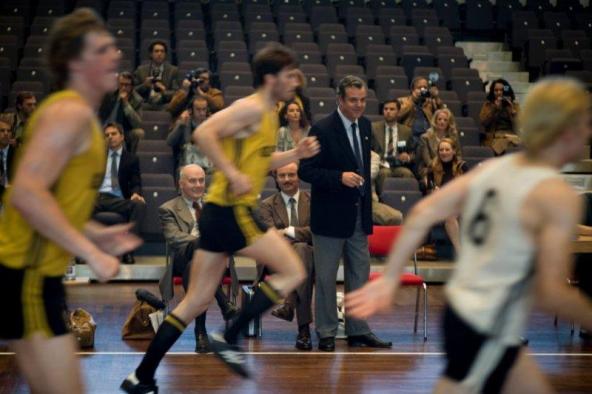 Comparisons between the actual details of Klein's life and the fictional character created in the film are inevitable, but this is familiar terrain for Huston who is the son of Hollywood legend John Huston. "I've had that experience with my father," said Huston, "I've read many biographies of my father. None of them had anything to do with my father, the person I knew.  When I saw White Hunter Black Heart (1990) where Clint Eastwood played my father – that wasn't my father, that thin voice…it had nothing to do with him."
"When Peter Viertel wrote the book, White Hunter Black Heart, everybody who worked with my father was up in arms, they were shocked: how dare they say that he was an irresponsible filmmaker, that he was more interested in hunting than in making films. It was a lie, but my father secretly liked it. The reason I think is because it lived up to his mythology. Hopefully what we're doing here is fulfilling the mythology of who Ralph Klein was and therefore continuing his spirit."
As for Huston's own sports background, he said, "Sports? What do I like to do for sports? Well, I gave up smoking…" In researching his role Huston observed different coaches at work, looking at their stance and position on the court. Yet his research focused as much on the Holocaust and the role of memory as on sports. In particular, Huston read letters written by children to understand "the way that they perceived what was happening. It's very much something I carried with me at the time, simple things the children would recognize, the taste of a cake, blaming certain actions that they did that led to something that they feel guilty about…we all know survivors, the guilt that comes with that."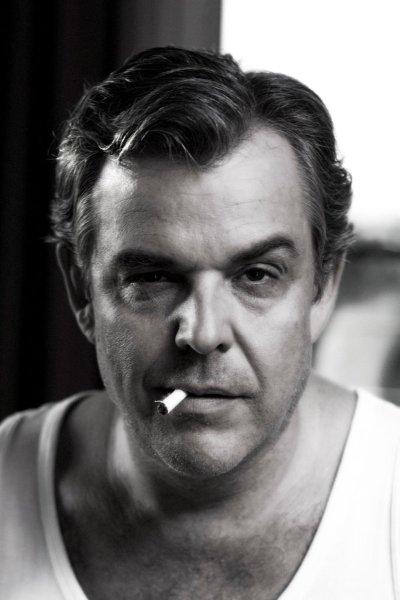 The focus on his character's internal struggles and painful childhood memories took it's toll on the actor. "Dealing with a character's who was suffering so much I think it took more out of me than I realized…Now that I look back on it, the whole thing was a very depressing experience and when I look at the film I can see it – I'm not really myself, I'm not really like that," said Huston, who did concede, "There were funny things too. I remember I was in a restaurant and I saw gazpacho on the menu and I was working on my dialect. The very happy rotund blonde blue eyed waitress came to my table and said: What would you like? And I said, "I'll have one Gestapo." She looked at me in horror."
As he was portraying a fictional character rather than the real Ralph Klein, Huston says that director Eran Riklis "was very protective. He would try for me not to see too much [documentary footage of Ralph Klein], which made me all the more curious. By the time we got to making the film I'd probably seen just about everything that I could." Huston and Riklis had an instant rapport, Huston said, "On our very first meeting we kind of understood each other. We have the same taste in films, it was a connection. Later when we were working we didn't need to talk things through. There was a silent understanding.  It's wonderful when that happens. I just really admire him as a filmmaker and a human being."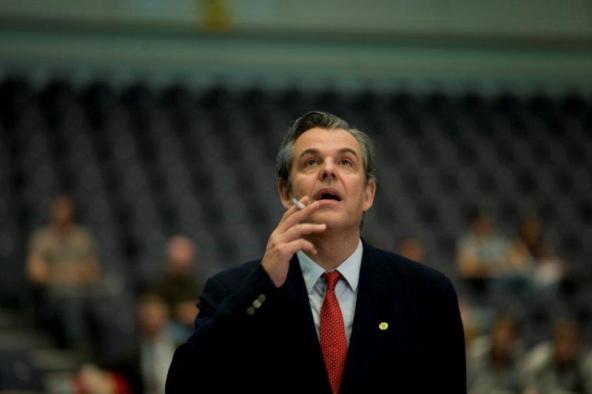 Huston has worked with many different directors over the course of his career, such as Martin Scorcese, Mike Figgis and Fernando Meirelles, Huston said, "The one thread, even though they're completely different, the one thing that I recognize is that they're all thieves. They all steal. There's a moment where they're robbing your soul. There's something they're looking for – when they've got it they move on."
Although Huston began his work in films as a director, and would like to direct again someday, he is glad to avoid the "anguish, compromises, all that heartache" that a director endures in the process of working on a film. As an actor, Huston said, "I can come in and actually do the work and be creative rather than dealing with politics. I saw my father suffer through the politics, but he was very good he was a real beautiful poker player. I remember when he used to deliver a cut, he'd be like, Gentlemen, he'd do a strange bow: this is my cut. Then he'd be gone to Mexico or some other country…He was cunning."
"I remember a story about when he was in Moulin Rouge. At that time Technicolor was really important, they'd put a stamp on the movie: Technicolor. And he was taking a lot of color out of the image with Ozzie Morris the camera guy and Technicolor were concerned. So they came to Paris where he was shooting and all the Technicolor approval guys, the brass, came to look at the footage. They spent a couple of hours looking at the footage and the lights went on and my father turns to Ozzie the camera man and says: 'Ozzie are you happy with the way it's looking?' And Ozzie Morris said 'Yes, Mr. Huston, I'm very happy with the way its looking.' And my father turns to the Technicolor guys and says: 'Gentlemen, fuck you.' And that was the end of that. But you had to be John Huston to pull it off."
What's next for Danny Huston? "I'm doing a film about a meeting Elvis had with Nixon. I'll be playing Nixon."
Playoff will be released in Israeli theatres beginning November 24, 2011.