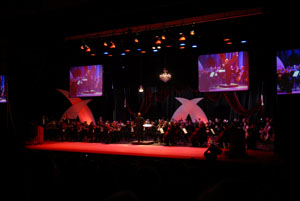 The 25th Haifa International Film Festival opened on Saturday, October 3, with it's own soundtrack – performing music from the films, beginning with John Williams' "The Imperial March" from Star Wars, performed by the Haifa Symphony with Rafi Kadishson conducting.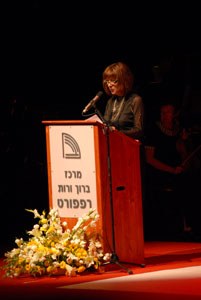 Anat Dolev, the evening's emcee, read opening remarks from President Shimon Peres, who was unable to attend. In his greeting, the President commented on the respected standing that Israeli film has achieved, noting that three recent films that have attracted worldwide notice and success: Beaufort, Waltz with Bashir and Lebanon, have succeeded "not as war films, but as personal stories that present universal human dilemmas," and further expressed the hope that film can break through the barriers of prejudice.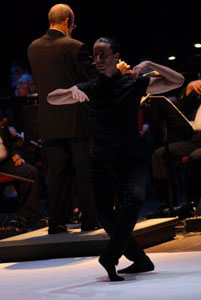 Haifa born dancer/choreographer Ido Tadmor enchanted the audience with a solo performed to a selection from the soundtrack of Dan Wolman's film "Tied Hands," in which Tadmor starred alongside Gila Almagor. Composer Slava Ganellin created a special arrangement of the music for this evening.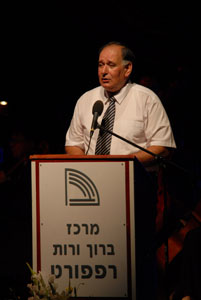 Haifa Mayor Yona Yahav praised the festival's artistic director Pnina Blayer and took the opportunity to urge the Israeli government to be "brave in supporting cultural activity."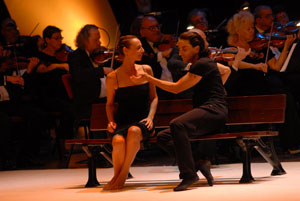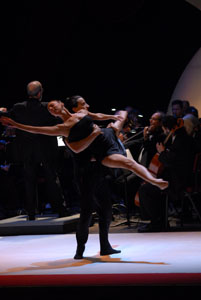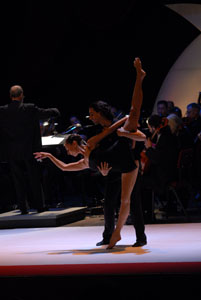 The luminous talent of Talia Paz joined Ido Tadmor in a duet he created for the love theme from Cinema Paradiso.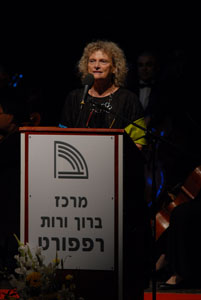 Pnina Blayer reflected on the festival's journey from a small, local film festival to its current broad scope and international standing, saying that the program is created each year with a "deep love for the art of cinema, presenting new works alongside film classics and seeking to provide an opportunity to view films that otherwise remain in obscurity."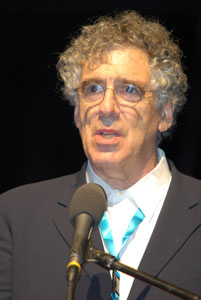 Honored guest of the festival, Elliot Gould, was awarded a prize for excellence in cinema. Gould spoke with characteristic warmth and humor, spontaneously recounting his interview with a young soldier from Galatz (the IDF radio station), saying, "We talked for quite a long time and in depth. Then he said – Oy, the machine broke, can you repeat that? I said – no, I can't. He said – But we broadcast tomorrow!" Gould went on to say that the young man had asked him a question which resonated for him: what is important to him about coming to the festival. Gould said that it was meaningful for him as a Jew, to be so honored by the festival, and recalled having been invited to Israel by Menahem Golan just before the festival's inception years ago. Gould concluded by saying, "Thank you for embracing me and recognizing my work. It makes me want to get older and do more work."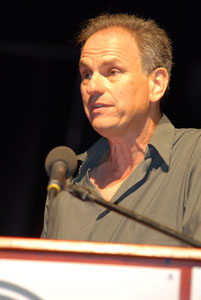 Avi Nesher was awarded a prize for his contribution to Israeli film. In awarding the prize, Blayer noted that Nesher was just 24 when he made the cultural icon "The Troupe" and created the equally influential "Dizengoff 99" just a year later. Nesher, who returned to Israel in 2003 will begin filming his next movie, "Gamadim" on location in Haifa.
Dolev announced that the ceremony honoring the beloved Israeli comedy team "HaGashash" will be held next Saturday, the ultimate day of the festival. The evening closed with the Haifa Symphony performing music from Star Wars.
Image credit: Elliott Gould/Photo: Elizur Reuveni