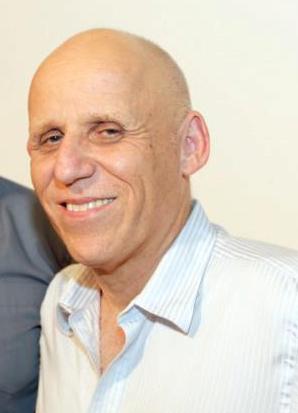 Ilan Ronen, Artistic Director of Habima National Theatre was chosen as President of UTE – the Union of the Theatres of Europe. The winter meetings of the UTE were held yesterday at Habima in Tel Aviv and outgoing President Alexandru Darie, Director of the Teatrul Bulandra in Bucharest, Romania, announced the selection of Ilan Ronen.
The UTE was founded in 1990 by Jack Lang, then Culture Minister of France, and Italian theater director Giorgio Strehler. Their mission: "to contribute to the building of the European Union through culture and theatre, to encourage a collective cultural movement that breaks through language barriers in order to develop an art theatre which is seen as a vector of fraternity among people. The UTE promotes productions and co-productions, theatre exchanges and shared experiences, while respecting individual identities and cultures. … Etched in continuity, the sum of these activities helps in elucidating the objectives of artistic and cultural policies that aim to reinforce artistic cooperation and transnational circulation in Europe."
Alexandru Darie said, "Ilan Ronen and Habima National Theatre impressed us with the originality of the international co-productions they initiated and executed in recent years. His contribution to the organization was significant, wise and diplomatic. We hope that his appointment will open the UTE to collaborations in the Middle East as well.
Habima Director Odelia Friedman said, "We are very proud of Ilan Ronen's election as President of UTE. It is an impressive and important achievement for the national theatre in the cultural dialogue of the international arena, created in the past few years as a result of the collaborations that the theatre has had with major theatres in Europe."