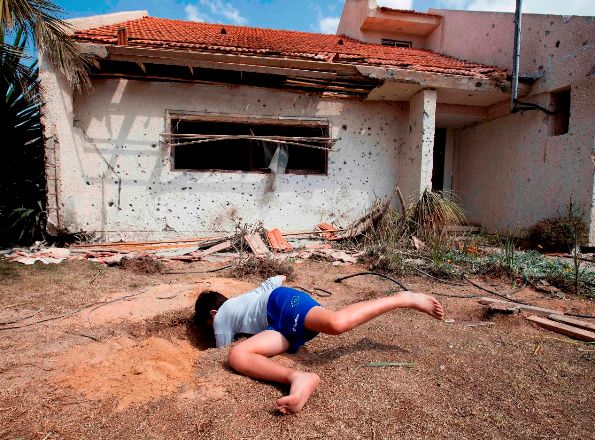 Each year, the World Press Photo contest presents a compendium of images from around the world, a snapshot – excuse the pun – of the state of the world. Organised yearly the World Press Photo Foundation, the contest brings the best of photo-journalism to the public: "We strive to generate wide public interest in and appreciation for the work of photographers and for the free exchange of information."
There is no denying the power of the visual image to capture the imagination to an extent that other forms of mass communication may struggle to reach. More so, in the age of the digital camera, photojournalism is a genuinely democratized engagement, with more people afforded the opportunity to tell their own visual stories about the world they inhabit.
With entries in 9 different sections, including Contemporary Issues, Daily Life, and Spot News, World Press Photo has become the leader in its field; for this year's contest, the foundation received a remarkable 108,000 individual photographic submissions, from 5,700 photographers spanning 125 countries.
The highlight of the contest is the international exhibition, displaying the best submissions to audiences across the world. As has been the case for the last decade, World Press Photo will be exhibiting at the Eretz Israel Museum in Tel Aviv. In common with previous years, running alongside the exhibition will be the Edut Mekomit – Local Testimony – a photographic contest concentrating on images from Israel and the Occupied Territories.
Local Testimony – in common with its international counterpart – seeks to capture the essence of the past year. This year's exhibition has been curated by Galia Gur-Zeev, a photographer and founder of Limbus, an alternative photographic exhibition space in Tel Aviv. This year, the exhibition will also include a special screening room for multimedia exhibits, a reflection of how new narrative forms are being shaped from the basis of the good, honest photograph.
World Press Photo/Local Testimony at Museum Eretz Israel, Lebanon 2 Tel Aviv, from 14.12.11 – 28.1.12