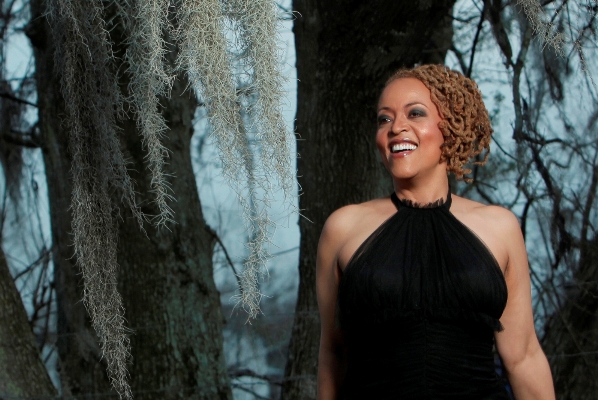 The Holon International Women's Festival will take place between the 22nd and 25th of February 2012. Artistic director Ori Egoz has organized an event that emphasizes the creativity of women and their magnanimous influence on the artistic society. The four-day event includes a range of original theatre, music, dance and film productions that rejoice in the inspiration and creativity of women!
Heading the lineup will be one of the world's leading jazz and soul vocalist Cassandra Wilson*, who with her soulful intensity and complex vocal harmonies has become one of the most renowned names in the genre. Wilson, a two-time Grammy winner for two of her previous jazz albums ('New Moon Daughter' and 'Loverly'), with twenty albums under her belt, combines classic jazz hues with a more modern style of funk and rap, folk and pop.
The Festival will also be hosting an all-female homage to Queen and Freddy Mercury, musically directed by Adi Rennert, with some of Israel's biggest musical names: Efrat Gosh, Dana Berger, Yael Deckelbaum, Lee Triffon, Dana Adini, Ravit Harel, May Feingold and Reut Yehudai. In addition to the big shots, the talented French-Israeli musician Riff Cohen will also be performing in light of her upcoming first album. As a recently recruited fan, Cohen's music is both visceral and entirely addictive: her concerts are a diverse combination of French, Hebrew, multicultural instrumentation and a genuine love for the performance of music.

The festival's impressive musical lineup will be accompanied by various theatre and dance productions, including a unique documentary exploring the identities of various young Palestinian and Israeli filmmakers called 'I Am You Are'.  The films were created as part of an annual summer film project for Arab and Jewish youth, initiated by Gili Mendel and launched in 1999. Following the screening there will be a discussion with Gili Mendel and some of the young filmmakers.
Other attractions include multiple acting productions and monologues from Israel's leading acting schools.
Holon Theatre is located at 11 Kugel Blvd. For tickets call 03-5023001
* Update February 21, 2012: Cassandra Wilson cancelled her appearance at the festival.