Starting on Valentine's Day there will be a musical love-fest at the Herzliya Performing Arts Center from February 14 – 18, with Mosh Ben Ari, Yehuday Poliker, Boaz Sharabi, Marina Maximilian Blumen, Gil Shohat and more….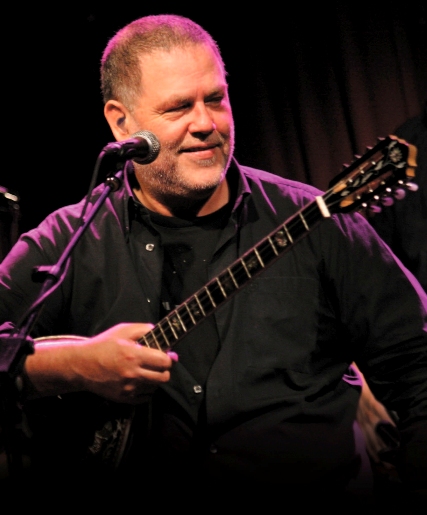 The main event will be Yehuda Poliker's concert "Einayim Sheli 2011" on February 18, 2012 at 21:00, celebrating 25 years to the album. Merging rock with Greek/Mediterranean sounds and hits from the Israeli 80s band Benzeen as well as his solo albums, Poliker will be accompanied by a 12 person ensemble of musicians and vocalists.
Mosh Ben Ari will be performing on Valentine's Day, February 14th, with a 10 person ensemble. Singing hits from his albums, with new arrangements to love songs from his repertoire.
The 15th will be a musical evening devoted to that dance of seduction – the tango, with a performance by Eduardo Avramson and his band. Opening the evening will be a talk by Yoel Shtrug on "Buenos Aires in the rhythm of the Tango."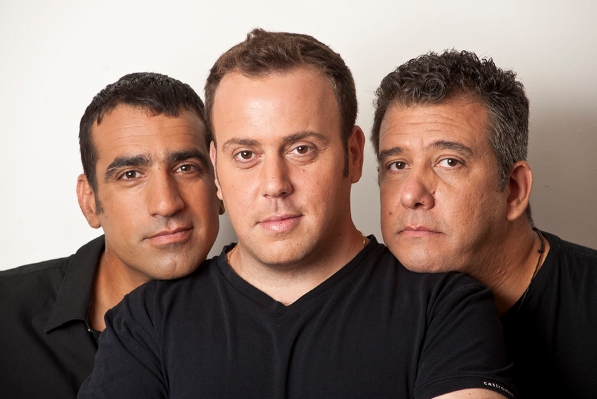 Thursday, February 16th will be an evening of musical nostalgia, with Uri Banai, Nicky Goldstein and Ilan Leibovich – Hashlishiya (the trio) – singing the songs of famous Israeli trios: Gesher HaYarkon, Hahalonot HaGvohim, Hashlosharim, Haneshamot Hatehorot, HaGashash HaHiver and more…with arrangements and musical direction by David Krivushey, the evening is written and directed by Hadar Galron. Musicians: Ilan Aviv – bass, Doron Mizrahi – guitar, Eli Ben Shoshan – drums, Ofer Peled – wind instruments.
Boaz Sharabi will sing on Thursday in the auditorium, with pianist Yaron Bachar in an intimate performance "Mitoch Ahava."
Friday, February 17th will start early with a talk by Dr. Nira Kfir on "Sometimes When Love Ends" at 9:30. Pianist/composer Gil Shohat will entertain and enlighten with Gershwin's Porgy and Bess at noon.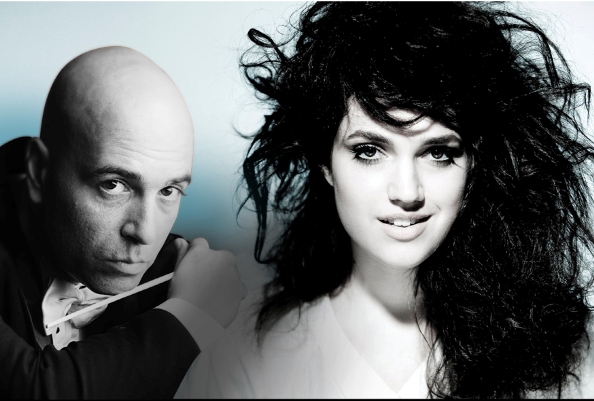 Shohat will return in the evening, accompanied by Marina Maximilian Blumen for an evening of new pop arrangements based on classical sounds. Accompanying the duo will be the Elysium Ensemble, and the program will include selections from Bach, Beethoven and Tchaikovsky with American standards such as "Fly Me To The Moon" and Israeli classics from Sasha Argov, Mordechai Zeira and the younger generation of Matti Caspi, Yoni Rechter, as well as originals from both Shohat and Blumen.
Shlomit Aharon and Peter Wertheimer (saxophones, flute and clarinet) will grace the auditorium at 21:30 with "Shirim sheHalev lo Shocheach" – new interpretations to beloved songs, with Dror Alexander – keyboards, Idan Friedman – drums, Doron Mizrahi – guitar, and Oren Letz – bass.
On Saturday, February 18th there will be a festive morning concert "Medabrim al Ahava" dedicated to love with the great love arias of the opera.
All performances will take place at the Herzliya Performing Arts Center, 15 Jabotinsky Street, Herzliya. Tickets and information: 1 – 700 702929. www.hoh-herzliy.co.il