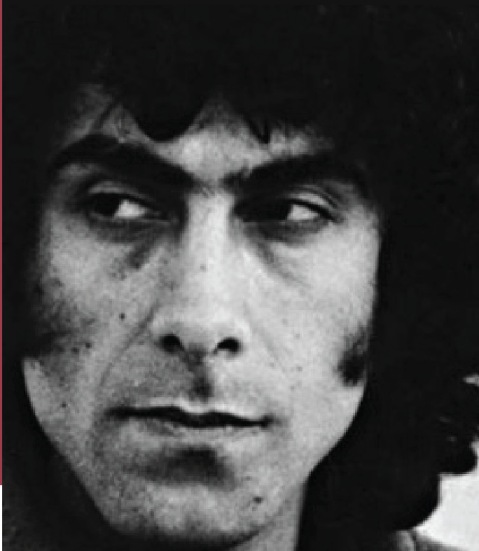 Tmuna Theatre will hold a tribute concert for Zohar Levy, a legendary figure in Israel rock on Wednesday, February 22, 2012 at 22:00. Rebel with a cause, known for resolutely insisting on the integrity of his musical vision, Levy's musical career is intimately connected with the history of Israeli rock.
Born in Baghdad, Iraq, Levy grew up on a ma'abara (immigrant/refugee absorption camp) near Lod. He was the drummer on the album "The High Windows" (Hahalonot Hagvohim) recorded in 1967 with Arik Einstein, Shmulik Kraus and Josie Katz, and in 1968 began his collaboration with poet and dramatist Hanoch Levin. Levy started his own band that year, Zohar Hashvi'i, that was also the accompanying band for singer Ran Eliran, but they broke up before recording a full length album.
In 1969 Levy composed the music for Levin's controversial political satire Queen of the Bathtub. The anti-war cabaret was received with anger and resistance. The play was taken off the stage after only 19 performances, but a recording was made with soloists Tiki Dayan and Israel Gurion. The songs, in all their power and aching beauty, were revived in a concert at Tmuna Theatre in July 2011, with Israel Gurion joining a cast of Israeli indie-musicians and Zohar Levy in attendance.

Levy started another band – Kef HaTikvah HaTovah (the fun of good hope) – in 1970 with Josie Katz, Hanan Yovel, Eli Magen and Shlomo Mizrahi, but once more, the group disbanded before recording an album. In 1971 Levy founded the influential "Achrit HaYamim" (Apocalypse) with Gabi Shoshan, Eli Magen, Yithak Klapter and Miri Aloni. They recorded one eponymous album before disbanding in 1972; four of the songs composed to lyrics by Hanoch Levin. After the breakup of Achrit HaYamim, Levy preferred to remain out of the limelight, composing music for film and theatre.


Participating in the tribute to Levy will be: Shalom Hanoch; Moshe Levy; Danny Sanderson; Members of "Ahrit Hayamim" Eli Magen, Gabi Shoshan, Miri Aloni; Assaf Amdursky; Ninet; Mika Karni; Miki Shaviv; Shlomo Bar; Zeev Tene; Rino Tzror; Yankaleh Rotblit with Adi Rennert on keyboards, Amos Hadani on guitar, Guy Ben Barak on drums and Eli Magen on bass. The evening's host and artistic director is Dori Ben Zeev.
Tmuna Theatre, 8 Soncino Street, Tel Aviv. 03-5611211.