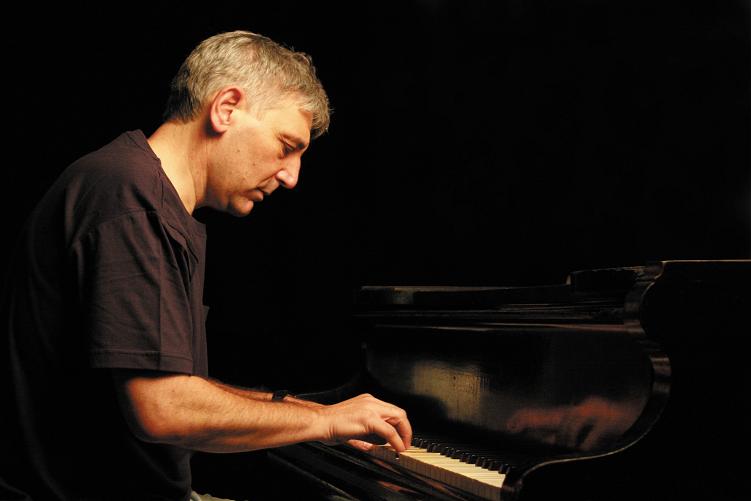 One who is au fait with classic jazz can attest: the craft is a medley of the familiar and the idiosyncratic. An art that is invariably progressing, much of today's jazz surpasses the timeless structure and dives deep into the avant garde, sometimes forfeiting what made us fall in love with jazz in the first place. Pianist Ari Erev's newest album "Handful of Changes" is a blissful reminder of the past, utilizing the gentleness of the classic genre with the perfect handful of changes to create a unique blend of vintage and original sound.
Erev's rhythmic second album is strengthened by the tangible chemistry between each musician, consisting of American saxophonist Joel Frahm, bass guitarist Arie Volinez, drummer Eitan Itzcovich and percussionist Gilad Dobrecky. Guest musicians include Tal Ronen on bass, contributor in three tracks, and alto sax/clarinetists Ofer Shapiro in two. Of the album's twelve tracks, eight (including the elusive bonus track, 'Time Flies') are original material composed by Erev, while the other four are a perfect blend of familiar melody and innovative interpretation.
Erev's propensity for combining familiar harmonies with alluring tangents of piano and saxophone transform this album into a canvas of colours, each track taking on a life of its own as the musicians delve into ethereal realms of unencumbered sound. Its notes move from deep and pensive, filled with reminiscence and wistfulness as in 'Light in Your Window', to gregarious and exuberant in 'Transformation'; a symbol of Erev's ability to encapsulate the precarious spectrum of the emotional palate.
"Handful of Changes" inhabits several realms of musical dimension, rolling from the rampant energy and haunting melancholy of saxophonist Joel Frahm in 'Step by Step' to the eerily sublime melody of Chopin's Opus 28 No.4 in E minor that, in turn, rises up into a culmination of Erev's sophisticated magnetism on the piano in the same track. It is here that Erev succeeds in capturing the essence of change and its reflective impermanence.
As a whole, "Handful of Changes" is a masterful arrangement of emotion and sound; a true depiction of change both in the virtuosity of music and in our own lives.
Album release shows will take place next month: Tuesday, March 20th at 21:30 at Shablul Jazz, Hangar 13, Port of Tel Aviv (Reservations: 03-5461891), and Friday, March 23th at 16:00 at Levontin 7 in Tel Aviv. A show featuring guest vocalist Anna Rodriquez with a program of jazz standards, will take place on Wednesday, March 28th at the Kamelia in Kfar Saba (09-7990028).
Piano: Ari Erev
Saxophone: Joel Frahm
Percussion: Gilad Dobrecky
Bass: Arie Volinez
Drums: Eitan Itzcovich
With Bassist Tal Ronen and Saxophonist Ofer Shapiro.