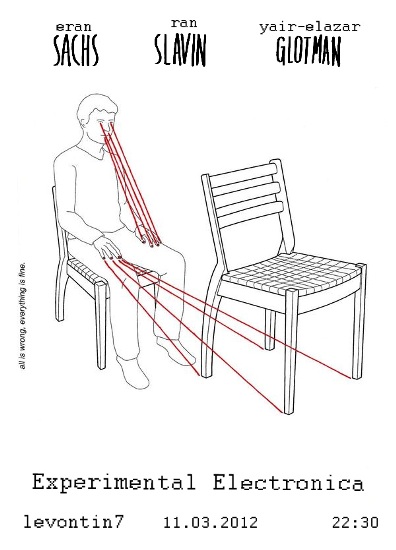 Tonight, March 11th at Levontin 7, Eran Sachs, Ran Slavin & Yair Elazar Glotman in an experimental electronic performance: "All is Wrong, Everything is Fine"  at 22:30, 30 NIS.
Tomorrow, Monday, March 12th at Levontin, Wade Matthews will be performing at Levontin 7, solo & in a quartet with Eran Sachs, Amos Elkana and Alex Drool at 20:00.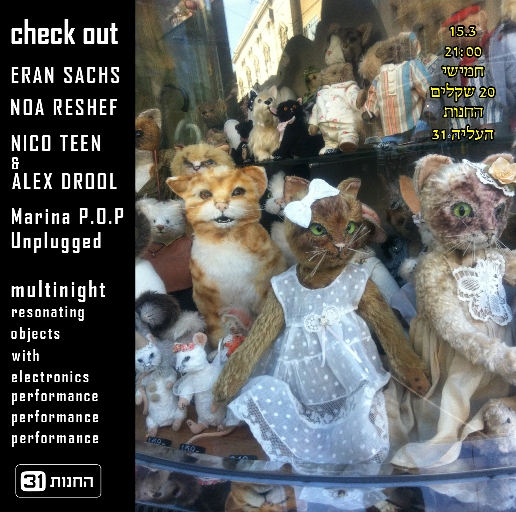 Check Out – Thursday, March 15th at Galeria Teatron HaHanut, 31 Ha'aliya Street at 21:00. Eran Sachs – resonating objects with electronics, Noa Reshef – performance, Nico Teen & Alex Drool – performance, Marina P.O.P. Unplugged – performance.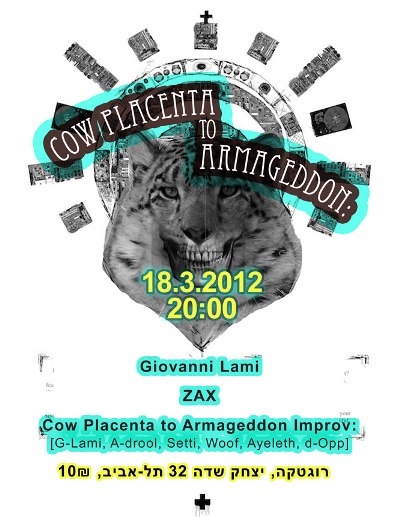 Cow Placenta to Armageddon – improv with Giovanni Lami, ZAX, A-Drool, Setty, lilWoof, Ayelethia, d-Opp at Rugatka Veggie-Bar, 32 Yitzhak Sadeh at 20:00. 10 NIS.