Asaf Ben Zvi: Forgetting Almost Everything opened at the Tel Aviv Museum of Art on Friday, March 16, 2012. Ben Zvi was awarded the 2011 Rappaport Prize for an Established Israeli Painter. Founded in 2006 in honor of Ruth and Baruch Rappaport, the prize is to be awarded annually for ten years to an established and young painter, and in addition to a monetary prize, funds a solo exhibition for each at the museum.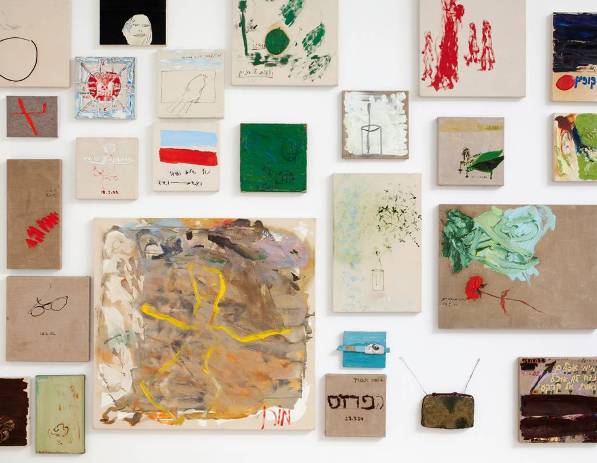 On the exhibit Asaf Ben Zvi: Forgetting Almost Everything –
Disasters—ecological, personal and natural disasters—which were Asaf Ben Zvi's primal focus
of attraction and repulsion, have become colorful fields, with motifs such as a cross, a jerrycan, a
hornet, moth or bird, symbolizing fragile human existence in eternal struggle. Later, the word
penetrated the painterly array, and Ben Zvi's work became a reflection on the personal, the public,
the local and the universal.
There is no closing date.