Get your Geek groove going April 30, 2012 in Tel Aviv at your choice of the 55 bars & cafés participating in "Science on Tap" (Mada al HaBar) – an evening of fun & informative talks on science. The talks will all be in Hebrew, and a complete list is available on the facebook event page. Talks are scheduled to begin at 20:30, and based on past experiences, fill up and spill out onto the sidewalk very quickly – early arrival is recommended!
Can computers predict the future (HaEzor – The Zone, 13 Harechev St. 054-4467240); Will We All Be Cyborgs Someday (Container, Jaffa Port, 03-6836321); How Evolution Shapes Our Lives (Alteneuland, 41 Ben Yehuda St. 054-8055079); The Second Genome Revolution (Nona, 44 Ibn Gvirol St. 03-6966365); The Genetics of Anxiety (Rothschild 12, 03-5106430) – and more….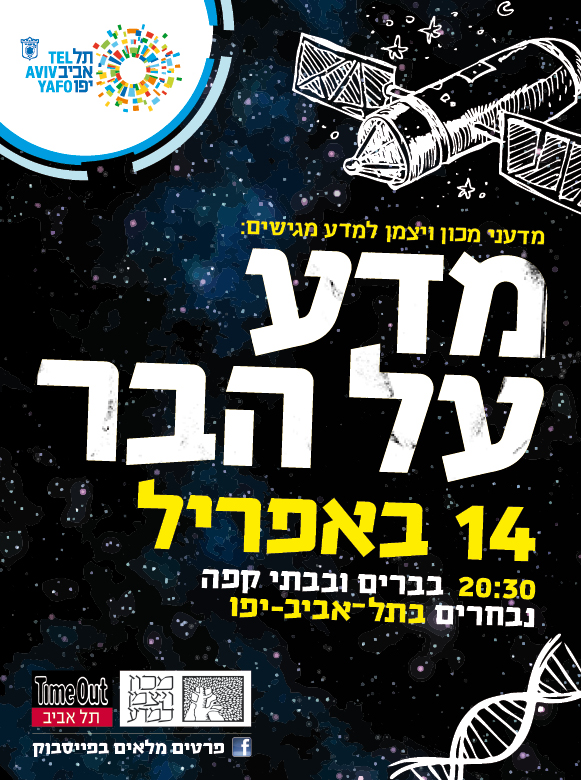 The event is sponsored by the Weizmann Institute and Time Out Magazine.