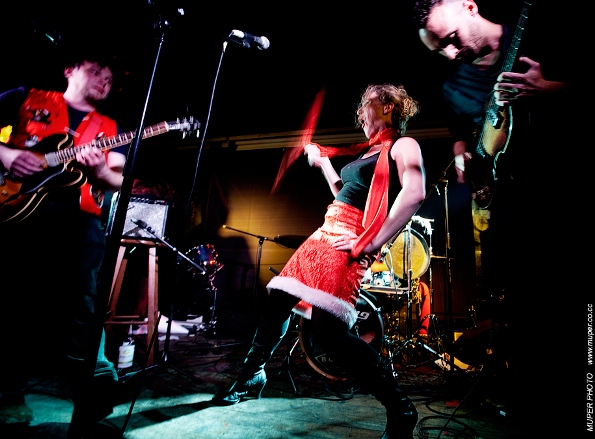 If you like your hip hop with vodka, and move your feet to Arabic-Russian-Kurdish-Amharic-Hebrew rhythms dance your way to the Glocali Festival at the Barby Club on Thursday, May 24, 2012. Now in its 3rd edition, Café Gibraltar presents DAM, Ilana Eliya, Kriminal Project, Abate Berihun & Omri Mor in an exciting evening of multicultural music as the White City revels in all its vivid colors and genres. Embracing global and local, presenting music created by artists living and working in this region whose music reaches out to a world audience from diverse individual and ethnic perspectives, the festival is under the artistic direction of Ophir Toubul and produced by Toubul and Nirit Ben Ari. Link to the English event page here.
About the Artists:
DAM
The first Palestinian Hip Hop crew and the first to rap in Arabic; Suheil Nafar, Tamer Nafar and Mahmoud Jreri have been working together in Lyd since 1990s. Following the international success of their debut album "IHDA" in 2007, many miles of touring, and years of working with youth in their home town, the intriguing ensemble is about to release their second album. Listen to "Change Tomorrow" from "IHDA," click here for the lyrics.

Ilana Eliya
Vocalist and storyteller Ilana Eliya was born in Israel of Kurdish descent. Drawing on her heritage, she performs unknown Kurdish works, and also classical Arabic pieces originally performed by legendary Egyptian singer Oum Koulthum as well as a wide range of religious and secular songs from the Ladino, Andalusian, Moroccan and Spanish cultures. Eliya's repertoire includes plaintive works of unrequited love and longing, laments, lullabies, religious and secular compositions, and songs that relate simple tales of rural life in the mountains of Kurdistan.

Kriminal Project
Singing songs of the street, love (preferably unrequited),  life, liquor and cultivating that "all my friends are dead or in jail" groove in Russian and Hebrew are Nadia Kucher – Vocals; Boris Martzinovskiy – Accordion; Anton Kucher – Guitar and vocals; Stav Ben Shahar – Drums, percussions and vocals; and Tal Kuhn – Bass. A repertoire of songs of another time and place, Russian songs and songs from the early days in the land of Israel by Sasha Argov, are given new subversive renditions. Wild, wicked, over the top & damn good.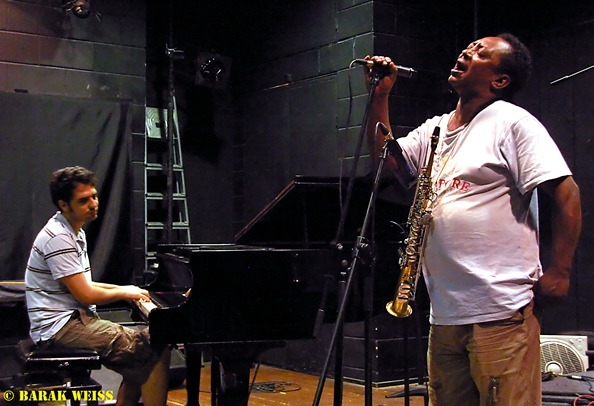 Different Shades of Africa – Abate Berihun and Omri Mor
Vocalist and saxophonist Abate Berihun is a powerful presence on the contemporary Israeli jazz scene, with a sound that pierces the soul. Abate and pianist Omri Mor will rock your world with Ethiopian, Andalusian, Afro-Cuban jazz fusion.

Glocali Festival, May 24, 2012
The Barby Club, 52 Kibbutz Galuyot Street, Tel Aviv. 03-5188123. Tickets.barby.co.il