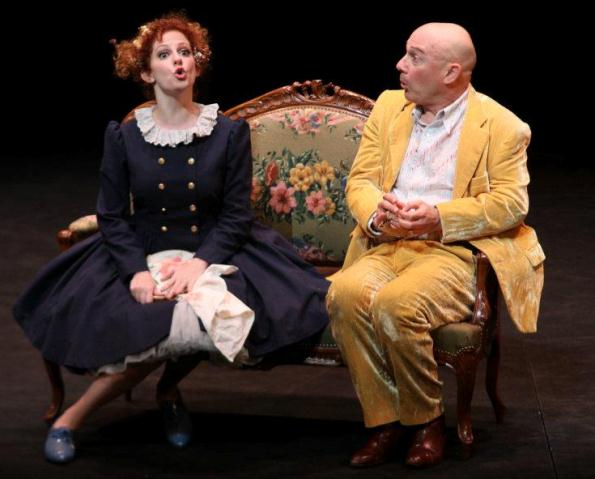 One might be tempted to think that A School for Wives, Moliere's play about a man so fearful of being cuckolded that he wishes to marry a woman who is so innocent (aka ignorant) that she will never cheat on him, is outdated, but no. Udi Ben Moshe directs the Cameri Theatreand Haifa Theatre co-production (Hebrew version by Eli Bijaoui) with a playful feel that is great fun, and also has its moments of relevance to current public discourse on the status of women in Israel.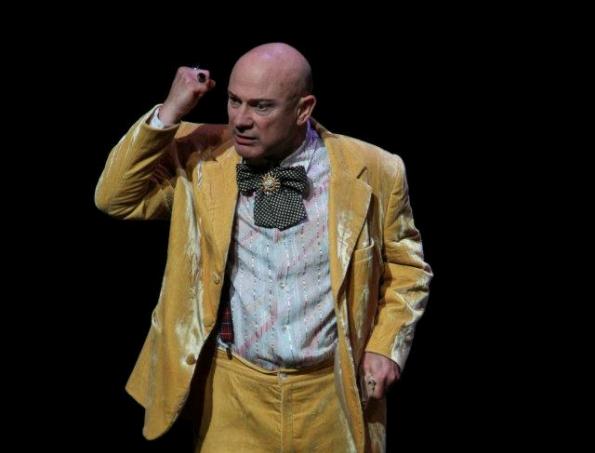 The play itself is a delightful game of misunderstandings in the comic tradition, with lots of laughs along the way and an excellent cast. Rami Baruch is the villain you love to hate as Arnolphe, a confirmed bachelor who has devised a cruel and foolish scheme to ensure the fidelity of his future wife by taking in the orphaned Agnès at age 5 and having her raised in a secluded convent, with minimal education.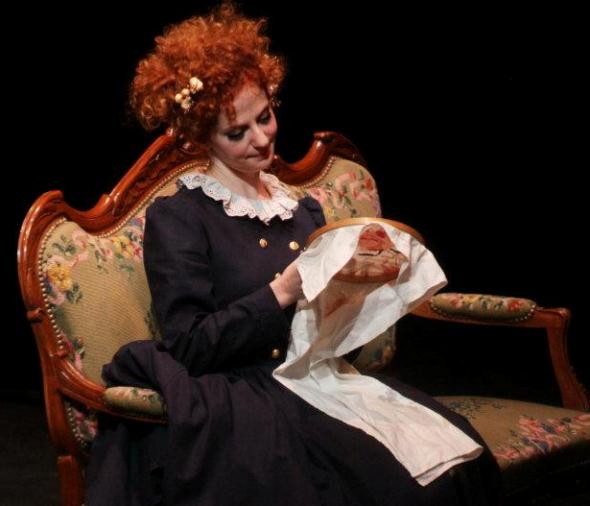 Agnès may be innocent and ignorant, but she is no fool. Yael Tal plays the part to perfection. Her pretty face framed by bountiful curls, childish voice and eager to please demeanor are balanced by wondering wide eyes that take in the world around her, the subtle nuances of expression revealing the working of an active and critical mind.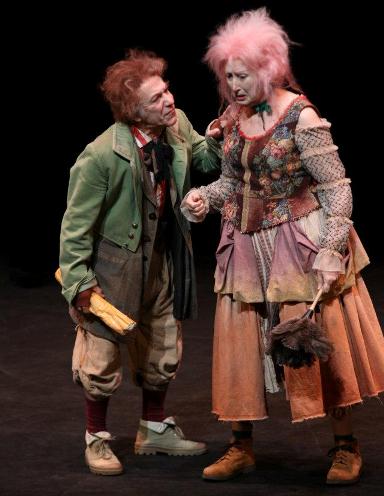 Rosina Cambos and Ezra Dagan are the servants, glad to assist in any mischief and dressed to bizarre perfection thanks to Ofra Confino. Eli Gornshtein is Arnolphe's friend and confidant Chrysalde, his deep voice offering sage advice that is always ignored. Iftach Ophir brings the vitality of youth in the role of Horace, the son of Orante (Albert Ilouz) Arnolphe's friend. New in town, Horace looks to Arnolphe for companionship and counsel. The twisty plot is complemented by the set design: a nearly bare stage that rotates, revealing and concealing as events unfold.
Eli Bijouai's translation in rhymed verse is a pleasure to hear. His interpretation resonates with connections to Israeli culture, as when a reference is made to the familiar verse from Psalms 45:13 regarding the "glory" of the "King's daughter" – a phrase that has been historically interpreted along the lines of "a woman's place is in the home" and recruited to support certain current political agendas.
Onstage – love, life and liberty prevail. Once one leaves the theatre, it's up to each member of the audience to determine the trajectory of her or his life, and our collective culture.
A School for Wives by Moliere, Hebrew version by Eli Bijaoui, directed by Udi Ben Moshe
Music by Yosef Bardanashvili, Deputy Director: Anna Baniel, Set by Lily Ben Nachshon, Costumes by Ofra Confino, Lighting by Keren Granek, Cast: Rami Baruch, Yael Tal, Iftach Ophir, Eli Gornshtein, Ezra Dagan, Rosina Cambos, Eran Sarel, Albert Ilouz, Rubi Moscovitch.