Mark your calendars jazz lovers: July 30th through August 2nd is the Red Sea Jazz Festival, one of Eilat's most distinguished and popular traditions. In its 26th year running, this year's festival is met with a new collaboration of artistic directors, new musical talent and a new venue – featuring four days of the world's leading jazz performers on the magnificent backdrop of the Eilat mountain range.
Winter Red Sea Jazz Festival Artistic director Dubi Lenz and world-renowned Israeli saxophonist Eli Degibri have collaborated this year as co-Artistic directors, creating a diverse lineup of various musical influences and styles from both local and international Jazz artists.
The Festival will take place on three separate stages, with many performances overlapping and multiple concerts by each artist. Here is a glimpse into some of the anticipated highlights: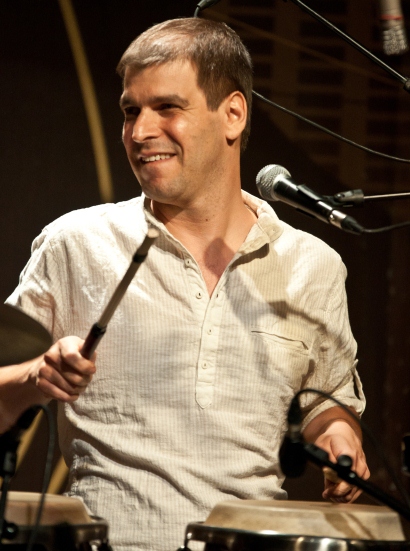 Joca Perpignan Group: Brazilian composer, percussionist and vocalist Joca Perpignan, currently a member of the Israeli Idan Raichel Project, has been leading a prolific career both within Israel and internationally for the past twenty years. His Afro-Brazilian rhythm is incorporated with Bossa Nova, Samba, Jazz, Latin, and a pastiche of percussion and vocals. His show coincides with the release of his second album. Joca is joined by Juares dos Santos on percussion, cavaquinho (a small string instrument originated from Portugal) and vocals, Ilan Katchka on percussion, Mark Kakon on guitar and vocals, Amos Hoffman on guitar and Oud (a pear-shaped, African string instrument), and Shaham Ohana on Bass.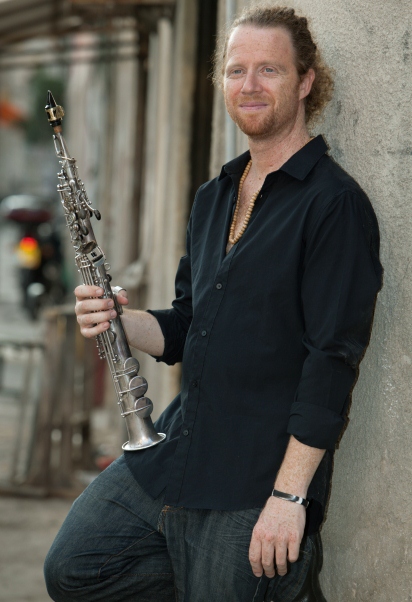 Yuval Cohen Septet: Israeli Saxophonist and composer Yuval Cohen presents homage to acclaimed Israeli composer David Zehvi. Yuval is a member of the Cohen Trio, together with his siblings (clarinetist and saxophonist Anat Cohen, and trumpeter Avishai Cohen). Yuval's creativity on the saxophone is explored through various melodies that combine individual interpretation with traditional Israeli tunes. He will be joined by Amit Friedman on the tenor saxophone, Yonatan Voltzvok on the trombone, Itay Pearl on guitar and vocals, Nitay Hershkovits on piano, Assaf Hakimi on Bass and Aviv Cohen on drums.
Craig Adams and the Voices of New Orleans: Soulful, powerful, and exhilarating gospel Jazz maestro Craig Adams is the epitome of the New Orleans gospel scene. His magnetic vocals, charismatic stage presence and no-frills, absolutely-must-get-up-and-move groove is a must-see. Adams has shared the stage with many a grant name in the jazz, funk, and blues world, and is a winner of the 2010 Gospel Grammy award. Today, Adam's is considered one of the New Orleans' most distinguished pianists. He will be performing with Tiffany Watson, Chrishira Perrier and Dale Blade on vocals, Mauro Serri on guitar, Franck-cliff Jean on bass, and Stephane Athus on drums.
Kenny Garrett Quintet: One of the preeminent names of his jazz generation, saxophonist Kenny Garrett has played with musicians such as Freddie Hubbard, Art Blakey and Miles Davis. Hailing from Detroit, today Garrett is a Grammy award winning musician, composer, and band leader. His original compositions are an immersion of global influences, coupled with his vigorous talent and distinctively melodic individual sound. His quintet includes Corcoran Holt on acoustic base, McClenty Hunder on drums, Rudy Bird on percussion and Benito Gonzales on piano.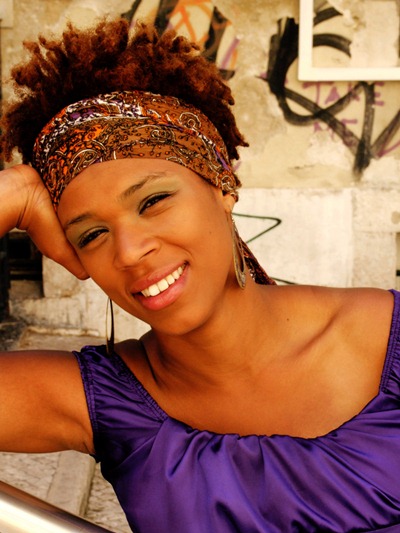 Carmen Souza: Lisbon-born Carmen Souza embodies the diversity, uniqueness, and developing internationalism that modern jazz represents. Combining West African and Cape Verdean beats with contemporary Jazz and Afro-Latin influences emphasizes by soulful Portuguese and Creole vocals, Souza is an independent ambassador of the beauty of world music. Today she is one of Europe's most in-demand jazz and world music singers. She will be joined in Eilat by Theo Pas'cal on bass and double bass, Filipe Melo on piano, and Mauricio Zottarelli on drums.
For the full festival program and tickets check out the festival website: www.redseajazzeilat.com. Hope to see you there!