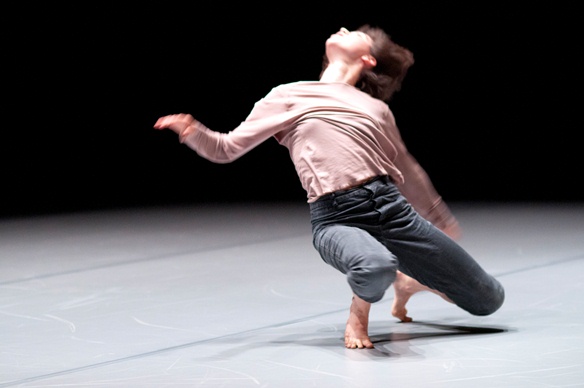 The Israeli premiere of Land Research, a new dance work by Arkadi Zaides, will take place on Monday, June 25, 2012 at the Suzanne Dellal Centre, with additional performances in the Summerdance Festival on July 30 & 31.
In his work as a choreographer, Zaides translates emotional, cultural, and political issues into a visual, physical language onstage through an intensive creative process. Often involving a close collaboration with his dancers, musicians and other artists, his work has incorporated video art (Solo Siento, Meeting Brian Wash) and even sculpture (Solo Colores), with an emphasis on the dialogue between disciplines and people. The impulse to look outward, explore, examine and act in the contemporary local arena led to Quiet, a work with four male dancers, each representing a different individual, ethnic and artistic perspective and narrative.
The quest for a visual, physical expression of the underlying tensions, conflicts, desires and connections within Israeli and Palestinian culture continues in Land Research. The title reflects the essence of this work: based on intensive research of five performers, each from a different background, and their relationship to "land" – as geo-political reality, image and concept.
concept, choreography and direction: Arkadi Zaides; research, guidance and artistic collaboration: Anat Cederbaum; performers: Raida Adon, Asaf Aharonson, Sva Li-Levi, Yuli Kovbasnyan, Ofir Yudilevitch; photographer: Yuval Tebol; video design: Daniel Landau; music: Tom Tlalim & Chen Wagner; dramaturgy: Joanna Lesnierowska; light: Bruno Pocheron; artistic advise: Felix Ritter; costumes: Nadav Svetlov; producer: Hila Kaplan
Land Research – June 25th, July 30 & 31, Suzanne Dellal Centre, Tel Aviv. Tickets: 03-5105656.