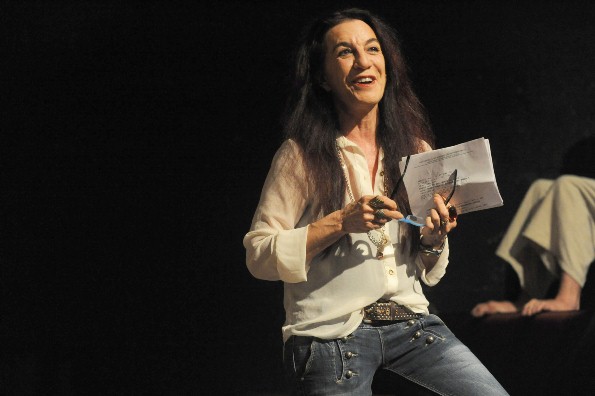 "I'm not afraid to fail," said Nava Zuckerman, founder and artistic director of Tmuna Theatre, and that is what makes Tmuna one of the most interesting venues I know. Zuckerman is not afraid of experimentation, controversy or failure, and Intimadance, an annual festival of dance works created in response to a different theme each year, reflects this approach.  The works are not intended to be "crowd pleasers," and that is perhaps why I enjoy this festival so much. For the choreographers, it's a chance to engage deeply with their art and focus on the process. I may not like everything I see, but I am rarely bored, often surprised, and I always have fun.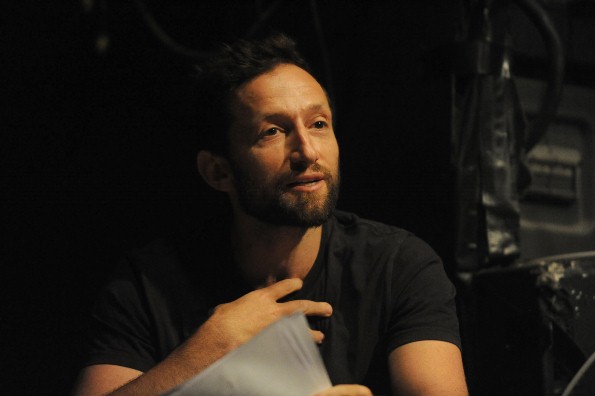 Intimadance will take place from July 5 – 8, 2012, under the guidance of co-artistic directors Nava Zuckerman and Irad Mazliah. This year's theme is "inbetween." Now in its 13th year, the festival has certainly come of age and the choice of theme was inspired by this transitional moment between past and future, between remembering and forgetting.  15 choreographers will present new works (in two programs), performed in different parts of the theatre, with the audience moving from one space to another.
Intimadance will host two guest performances: "And Mr" choreographed by Rachel Erdos and performed by dancers/ creators Ido Tadmor and Stefan Ferry on July 6th at 18:00, and "Warriors in Silence" choreographed by Michael Getman, Leo Lerus and Roy Assaf on July 7th at 18:00. "Cinema Moves" videodance works relating to different cultural perspectives in the Middle East collected by Moshe Engel (originally created for the Zurich Moves festival), with films from Iran, Iraq, Morocco,  Israel and the U.S. will be shown as the festival's closing event on July 8th.  "My Age of Silence," a video created by Dorit Guy, will be on exhibit in the foyer.
The festival will be presented in two programs at Tmuna Theatre, 8 Soncino Street, Tel Aviv. To order tickets, call: 03-5611211.
Intimadance 1 includes works by: Gavriel Newhouse, Shelly Palmon, Anat Arbel, Sally Ann Friedland, Sharon Vazana, Alice Dor Cohen and Maya Yogel. Intimadance 1 will be presented on July 5th at 20:00; July 6th at 14:00, and July 8th at 20:00.
Intimadance 2 includes works by: Oded Tzadok, Yonatan Soutchy, Yuval Goldstein, Ohad Fishof, Olivia Court-Mesa, Jason Danino Holt, Dana Ruttenberg, Merav Cohen and Smadar Yaaron. Intimadance 2 will be presented on July 6th at 20:00; and July 7th at 14:00 and 20:00.
A preview of short scenes from several works took place at Tmuna last week, the intensity and diversity of Intimadance can be seen in Gadi Dagon's photos from the event: