When a cultural event stirs up controversy, I can't help but feel a surge of excitement: at least culture is getting noticed. Layla Lavan (white night), an all-night marathon of music, art and other urban pleasures, is coming up this Thursday, June 28th in Tel Aviv, and has become a hotly debated issue. Some are calling to boycott the events as a protest against the Tel Aviv Municipality, (which sponsors and produces the event) in response to the arrests and violence that took place during the social protests last weekend, on June 22 & 23, 2012.
A poster that has been circulating on facebook says (in Hebrew): "After a black Friday we don't feel like having a white Thursday;" urging musicians, artists and the public to stay at home and refrain from joining the Layla Lavan events.
I think it's wonderful that so many people are thinking seriously about what to do on Thursday, thinking seriously about culture and the messages it can convey, thinking seriously about all the aspects of culture – creating, performing and participating as an audience member, as a means of effecting change in society. It's wonderful to realize that all the people arguing about Layla Lavan – in their homes, in the media and on the streets, believe that their words and actions have meaning.
I say: speak out and make your voices heard, but I don't believe that "boycott" should always be the default form of protest. I believe that conflicts can and should be resolved through dialogue, in which listening plays as central a role as speaking. Layla Lavan brings culture into the public sphere, where it can be enjoyed by all, all night long; creating a joyful collective experience that is all too rare in contemporary urban culture. Staying away, in my opinion, is not an effective form of protest. If everyone stays home on Thursday night, and the streets are deserted, who will be harmed most? Not the Tel Aviv Municipality. Layla Lavan celebrates art, music, culture and the people – the people who can't always afford concert ticket prices (this means you and me, guys). But those who will be hit hardest are the musicians and other performers for whom this night is an opportunity to take center stage in front of an audience of thousands.
So don't stay home for political reasons, make your voices heard: go out and celebrate, go out and have fun, go out and protest!
For the complete list of Layla Lavan events in English click here.
Midnight East Recommends: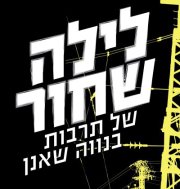 Black Night of Culture in Neve Sha'anan (Matalon 70 corner of Chelnov) – from 19:30. This protest party will begin with a meeting between the residents of South Tel Aviv neighborhoods and members of the refugee community. There will be activities for children at 20:00, an exhibition of photographs by ActiveStills photographers will open at 21:00, a screening of Benny Torati's film Yonanam (1988) followed by a discussion with the director at Beit Achoti (Sister), 70 Matalon Street at 21:30; and a black street party will begin at 22:00 with Ophir Toubul hosting Ortal Ben Dayan in a Mizrahi set, and Affico Man  at the DJ stand; and performances by: Siss & The Radical Brothers, Vitarti, Liron Amram, Nechi Nech & Soul-J, and Chuloo. Don't look for this event on the official list; check out the facebook event page.
***IMPORTANT UPDATE****Due to the difficulty of obtaining permits from the Tel Aviv Municipality, the Black Night event will not be able to hold the music performances as planned, but the party will go on: all are invited to attend a community picnic – bring your voices and your acoustic instruments! See the facebook event page for additional info in Hebrew.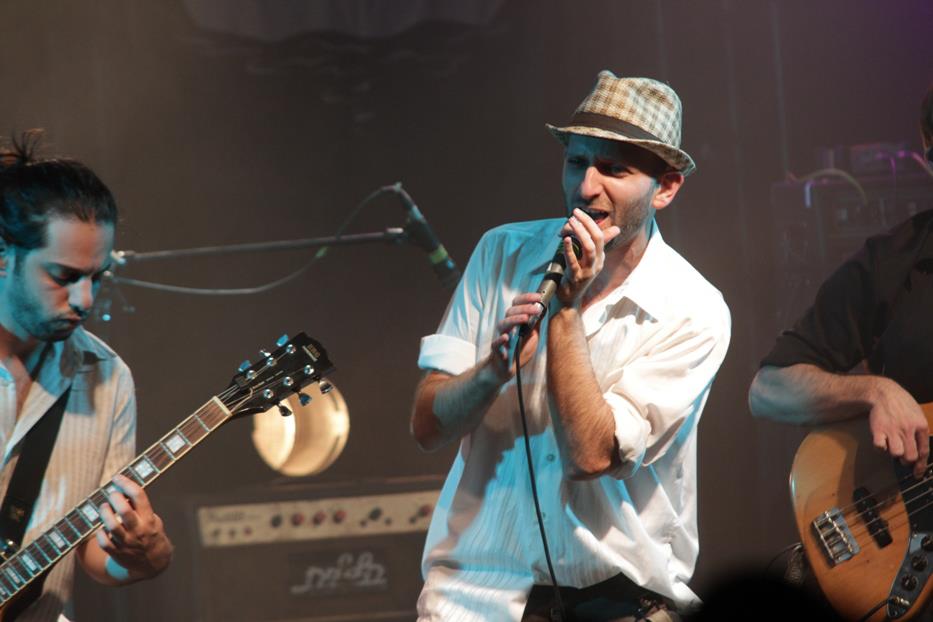 Jaffa Port will host an amazing party Thursday night; one of my favorite bands – Shmemel – will open the evening at 19:30 on the Northern Deck. Music, message, mayhem – Shmemel has it all. As the much mis-quoted Emma Goldman (1869-1940) didn't exactly say (for a fun article with the real story read this article by Alix Kates Shulman from the Women's Review of Books, Vol. IX, no. 3, December 1991): "If I can't dance I don't want to be in your revolution."
The line-up that follows promises a good time for all: Young Jazz Bands will perform from 20:30-23:00 on the Northern Deck; and on the Main Concourse – Riff Cohen – French pop & North African rhythms; Khalas  خلص – the Palestinian band inoculates sensual Arabic beats and lyrics with aggressive metal riffs; and hardcore Klezmer from another favorite of mine – Ramzailech (these energetic guys will also be performing at 1:30am at the Brodet Center 22 Zeitlin St). Inside Warehouse 2 the Zik Group will present the mesmerizing Kokutzu, sculpture as performance art, an unforgettable experience starting at 23:30. ALL FREE AND OPEN TO THE PUBLIC!
Block Party in Bat Yam with System Ali  from 20:00-22:00; outdoor cinema at the Legendary Savyon Theater at 20:00 – Maradona – a documentary film about Argentina's legendary football player, 21:45 – Euro 2012 Football Championship Semi-Finals with the grand finale, the thriller "Rabies" at midnight. Street Party on the Yafo-Bat Yam Border from 20:00 with group dancing, ballroom dancing and DJ Eyal Sagie at 22:00 with a multilingual party. How to get there (I don't really know, but this is the info from the TLV site): "Hamachrozet" or "Isaac Harif' Tel-O-Fun bike rental stations / Buses: 18, 25, 125, 37, 40, 240, 41, 42, 142, 88 – Kikar Hameginim, 75 Ha'atzmaut Blvd. Bat Yam (Yafo border). ALL FREE AND OPEN TO THE PUBLIC!
Call me Ishmael, I just can't resist this eclectic literary event – White Night With the White Whale, a reading of Herman Melville's Moby Dick in Hebrew translation on the beach! Café Gordon, Gordon Beach, 121A Hayarkon St., Tel. 03-5293929/8.
***Dear cultural adventurers: there have been some cancellations, so far The Third Ear has cancelled their music event and the Shalom Tower literary event with Etgar Keret has been cancelled as well.