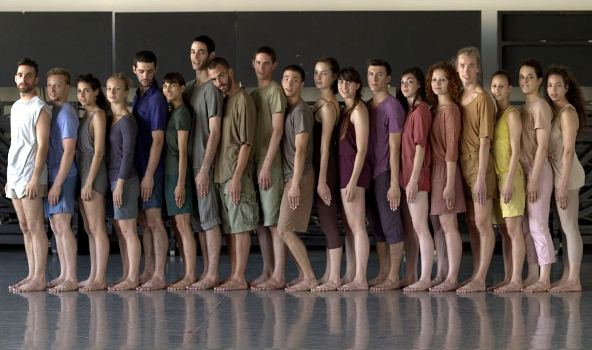 Bat Sheva Ensemble dancers will present MIXTAPE, a program of original works from July 4 – 7, 2012. 10 short dance works created by 11 young choreographers from the ensemble and performed by 19 dancers of the ensemble, apprentices and guest dancers.
MIXTAPE is produced by Tamir Eting and Lotem Regev, and features works by: Bret Easterling, Olivia Ancona, William Barry, Zina Zinchenko, Eduard Turull, Keren Lurie-Pardes, Lotem Regev, Maya Tamir, Shaked Leibzirers, Omri Drumlevich and Or Schraiber.

Performances will take place: July 4, 5 & 7 at 21:00, July 6 at 22:00, at the Varda Studio, Suzanne Dellal Centre, 6 Yehieli Street, Tel Aviv. Tickets are 55 NIS, to order: www.batsheva.co.il, 03-5171471.
If you enjoyed the Bat Sheva Dancer's Surrealism in Alaska as much as I did, come see the Batsheva Ensemble Dancers show their stuff!
MIXTAPE is sponsored by the Michael Sela Fund for the Cultivation of Young Artists at Bat Sheva.