Kolben Dance Company will premiere Kme'hin, choreographed by Amir Kolben, in the Summerdance Festival at Suzanne Dellal. Taking food as his focal point, Kolben explores the personal, psychological, cultural and historical aspects of food in its different contexts, customs, relationships and associations.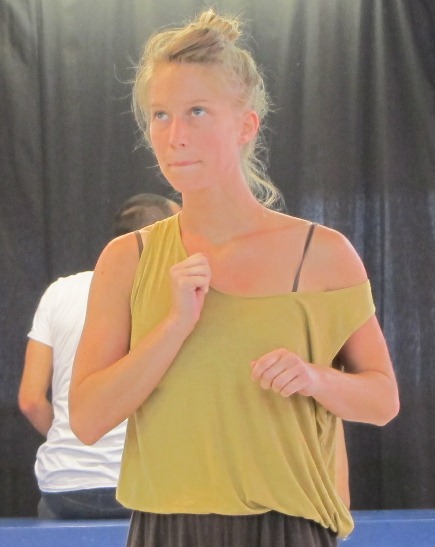 Kme'hin means truffles in Hebrew, yet for Hebrew speakers the word evokes another word, Kmi'ha, which translates as: yearning, desire, or craving. "It was the most expensive thing that I could think of in terms of food," said Kolben, commenting on the relationship between the title and the themes dealt with in the dance, "the distance between truffles and bread – which is also on the stage – there is a tension: the distance between the refined culinary connoisseur and that which is essential for survival."
The Kolben Dance Company makes its home in Jerusalem, and there are echoes of the cultural-religious space of Jerusalem in this work as well. Viewing a short preview of the work, most evident was an explicit reference to Leonardo Da Vinci's painting The Last Supper, in which the central figure is given an apple, connecting the scene with the Biblical story of Genesis. On the religious references in the work, Kolben said, "That man appears here… it connects us. After all, the last supper was the Passover Seder."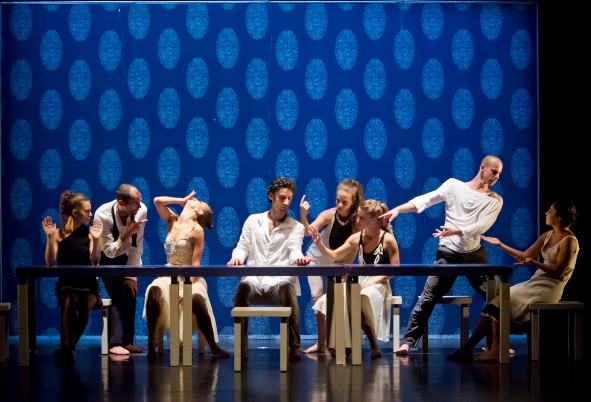 Food has traditionally been connected with religious observance in different ways, from formal ritual to family holiday meals, and as Kolben said the work will also look at "the social situation in which you come to an event, a holiday or Shabbat dinner, a place that is semi-holy in which often the events that transpire are not quite festive… this work is also perhaps a response to the events of the past summer and the social protests. Not everyone has bread on the table as a matter of course. We are artists, people of culture, the culture of food, the culture of behavior – all of which does not prevent us from eating one another alive."
Kme'hin will be performed at the Suzanne Dellal Center on July 17th and 23rd. Tickets may be ordered online or call: 03-5105656.