In 1985, a couple from Detroit embarked on an Israeli venture to bring English speaking theater to Jerusalem.  At the time, there were many American and British Olim Hadashim (new immigrants to Israel), among other English speaking communities in Israel, whose Hebrew just wasn't good enough to enjoy a theater production in Hebrew.  Thus, the Jerusalem English Speaking Theater (JEST) was founded, now about to commence its 27th year.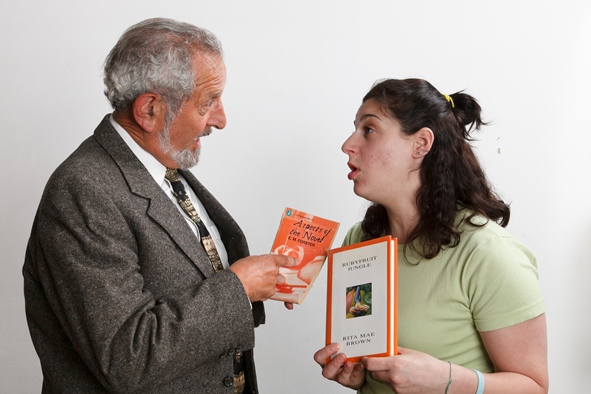 JEST produces all genres of quality American and British theater – from musicals to dramas, they've done it all, encompassing a wide range of content and subject matter, and not exclusively Jewish-themed productions.  Leah Stoller, who has been the in-house director at JEST for 27 years, says that some of her favorite past productions at JEST are: the 1946 English play "The Winslow Boy" by Terence Rattigan, "Korczak's Children" by Jeffrey Hatcher,  Arthur Miller's 1968 "The Price,"  and the murder mystery by Agatha Christie, "The Mousetrap," just to name a few.
Stoller is proud that "we were the ones who started youth productions in Jerusalem. We do quite a lot of shows that need children actors," commented Stoller, who added that a lot of the Israeli children acting in JEST's shows speak perfect English, due to their American and English parents, even though they are true Sabras.  Stoller also pointed out that "a lot of children work backstage during the shows, in lighting, sound, set-design, etc," demonstrating the company's commitment to youth involvement whenever possible.
Stoller is the only in-house director at JEST, and the only one who has stayed since its founding, but the company also brings in directors from the outside to join the JEST team for a few years.  JEST has a 14 person Board of Directors who, before the beginning of every year, discuss what plays will be produced in the coming season.  The plays generally emanate from the directors, and then Stoller appoints a play reading committee to read the scripts and decide what will be appropriate for JEST in the coming year.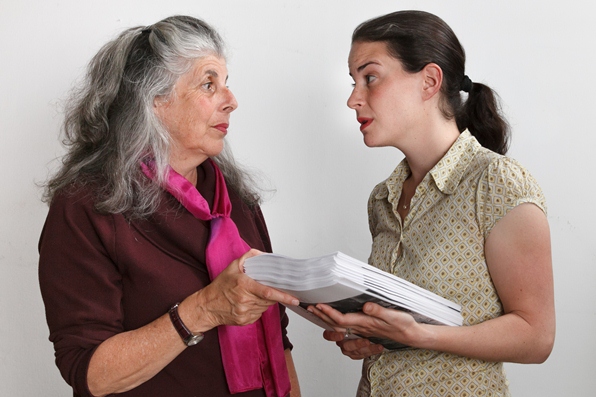 JEST is a non-profit theater.  Because no one is paid and they are all volunteers, "no one involved with JEST is in it to make money," commented Stoller.  She continued, "You know where the word amateur comes from?  It comes from the word 'love.'  Someone who loves what he or she is doing.  Amateur doesn't mean you're unprofessional, I tell my team. It means just the opposite – it means that you love what you're doing with all your being."
Without an official theater, JEST performs at various theaters around Jerusalem.  Currently, they are at the theater at Kibbutz Ramat Rachel, which has roughly 200 seats.  Looking to see JEST in action?  Then you must not miss their upcoming production titled "Face to Face and Back to Back," which consists of two plays: "Educating Rita" by Willy Russell and "Collected Stories" by Donald Margulies.
Performance dates for "Educating Rita" – Aug 28 at 6 pm, Aug 29 at 8 pm, Sept 6 at 8 pm (at AACI Netanya), Oct 24 at 6 pm, Oct 25 at 8 pm
*UPDATE* Originally published as "JEST: Jerusalem's Oldest English Speaking Theatre" the article has been edited for accuracy. The first theatre group to perform theatre productions in English in Jerusalem was Ha Maagal – The Circle Theatre, directed by Philip Diskin. The Circle Theatre produced Alfred Jarry's Ubu Roi in 1965.