Animation in Animix 2012 – the International Animation, Comics and Caricature Festival, opens today (August 8, 2012) at 10.00 a.m. with screenings, lectures and workshops for kids and families. "Cartoons Without Words" includes Disney classics of the 1940's and Janet Perlman's clever "The Tender Tale of Cinderella Penguin" (1981. NFB of Canada): Cinderella's story adapted to all-penguin cast, including a masked version of the royal ball.
The program "Peter Rabbit" includes TVC London's classic adaptations of Beatrix Potter books: "The Tale Of Peter Rabbit And Benjamin Bunny", 1992, and "The Tale Of Samuel Whiskers Or The Roly-Poly Pudding", 1993.
There are up to 5 programs taking place in parallel so there is plenty to choose from. Have a look at the festival's website: www.animixfest.co.il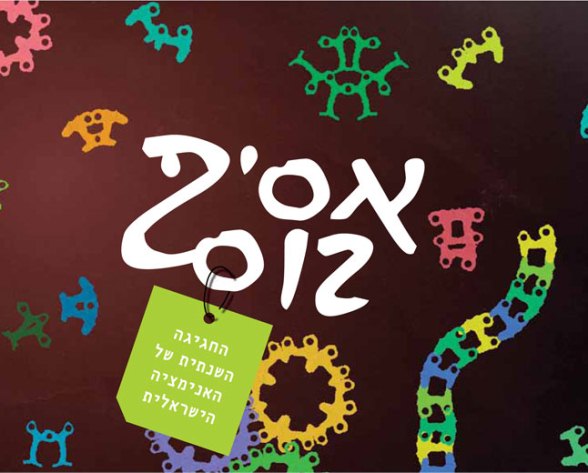 Among the recommended animation programs:
ASIF – Sunday, 12.8 at 19.00: The annual sum-up screening of Israeli animation, organized since 2000 by the Israel branch of the int'l animation assoc. ASIFA. Selected films out of 143 shorts submitted compete on awards for best independent film, best commissioned film and best student film. The award ceremony will take place at the end of the screening. An additional selection of Israeli student films will be screened on same Sunday at 9.30 a.m. followed by a series of lectures organized by the Animation Professions Union. To read more about it, click here.
One of the most talked about feature length films recently, "Wrinkles" ("Arrugas". 2011. Spain. Dir: Ignacio Ferreras), is based on Paco Roca's comic book of the same title. The story takes place in an old age home and is aimed at adult audience. See the news clip discussing "Wrinkles" here.
"A Chinese Panorama", on August 8 (at 17.30) and 9 (16.30) may satisfy ones' curiosity regarding the rapidly growing (already gigantic) animation industry in China. A recent article remarked that "…As of 2008, there were 466,000 Chinese animation students enrolled in 1,234 universities and other schools… ". Festival's guest Wang Liuyi, who curated the panorama, stated that there are already 2,500 schools for animation. Anyone would be curious to hear Mr. Wang Liuyi give a glimpse of this industry and art form – a rare opportunity not to be missed!