Get ready for a jazzy hafla – Silsul Mekomi is the Hebrew title for tomorrow's concert at Beit Avi Chai – the English translation on the program is "A Local Lilt," but let's look deeper into the Hebrew here, to get a sense of the amazing performance that will take place as pianist/composer Omer Klein takes a jazzy excursion into the world of Mizrahi music with special guests Yehuda Keisar and Ravid Kahalani, Avri Borochov on double bass and Aviv Cohen on drums.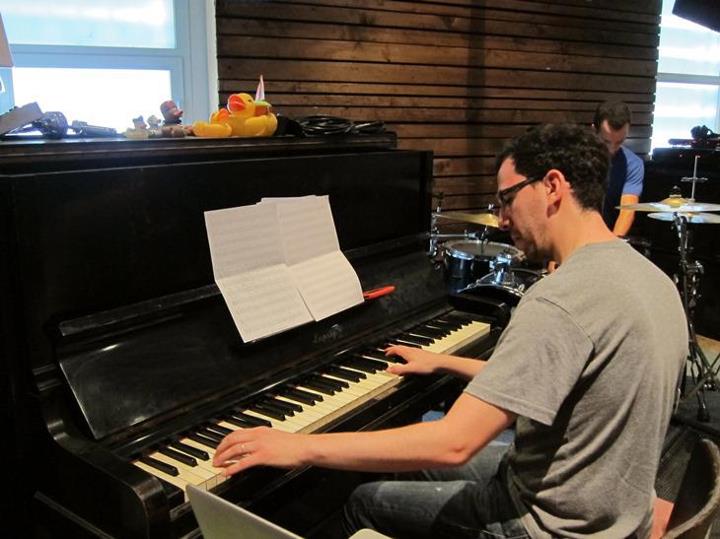 Silsul – for the uninitiated – is the distinctive sound associated with Mizrahi music, the trill: an ornamental rapid alternation between two adjacent notes. The description sounds so formal – the sound is anything but. Mizrahi music goes straight to the heart, unabashedly sentimental, full of emotion and always makes me want to dance.  Some prefer to use the term "Mediterranean" music, but I like to retain the Hebrew word "Mizrahi" because this is the name we use here, where this music came into being.
"Mizrahi" is a word replete with associations, the same associations that come to mind when we hear the music. Those of us, like pianist/composer Omer Klein, who grew up in Israel, grew up with these songs, with this sound.  In creating his own path as a musician, Klein has always retained a connection to this local sound, this "Silsul Mekomi." With this project, Klein enters into the world of Mizrahi music through some of its best known and loved songs, creating a meeting place between jazz and Mizrahi, a meeting of music and people.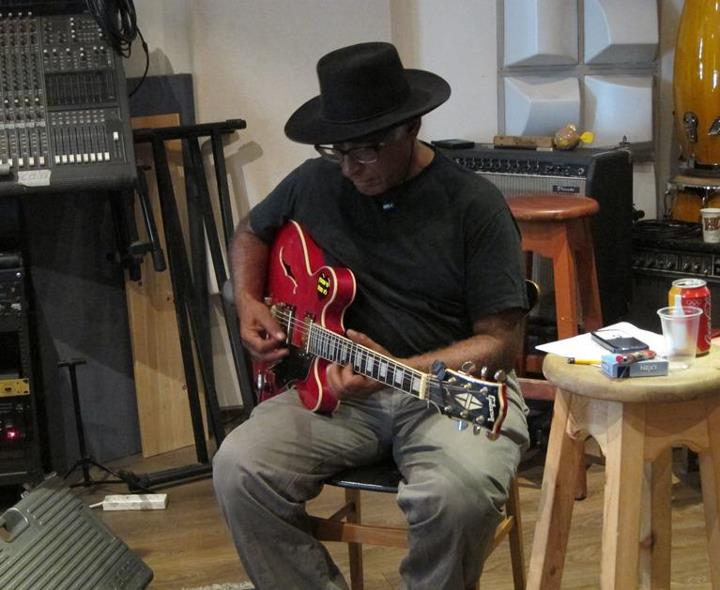 The music will sweep you off your feet – jazz fans, Mizrahi music fans, everyone. Visiting the ensemble during one of their rehearsal sessions, it was fun to see the meeting of these two worlds: the jazz musicians and Yehuda Keisar. His name means "emperor" in Hebrew, and for many, this man is the king of guitarists. Self-taught, a founding member of Tsililei HaOud in the 1970s, Keisar has been at the heart of Mizrahi music, from the days of the "cassette music" at the Old Central Bus Station in Tel Aviv, working with the stars – Ahuva Ozeri, Boaz Sharabi, Eyal Golan, Sarit Hadad, Zehava Ben, Jacky Mekayten, and most of all – the late Zohar Argov.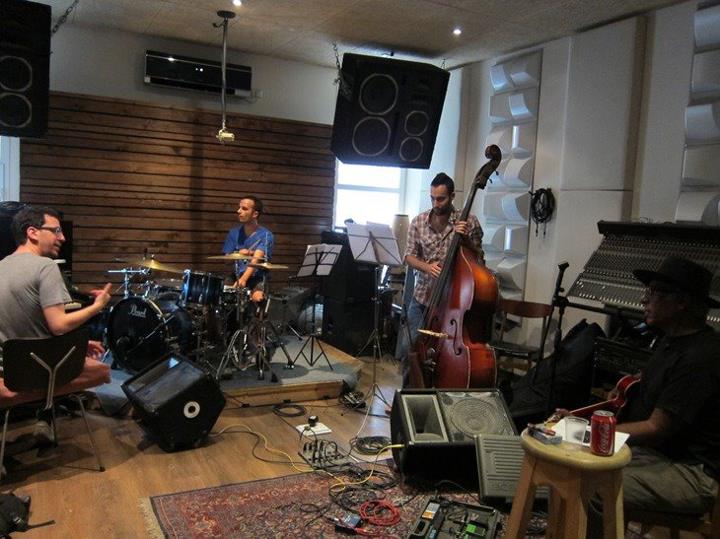 There are moments when the jazz musicians become Mizrahi – my favorite was hearing Omer Klein singing as he played the piano. At other times, they take the song and open it up, reveal qualities hidden from view, transforming the song into a jazz piece, taking song and listener somewhere new and mysterious. Sometimes they all just have fun with it – cool beats on the rim of the drum, dancing along the strings of the bass, and some playful piano. It's an experience not to be missed!
See more photos from the rehearsal on Midnight East's facebook page.
Check out the Beit Avi Chai site and facebook page for updates, enjoy a preview of Yehuda Keisar's sound:

Silsul Mekomi/A Local Lilt – Omer Klein, piano and arrangements; Avri Borochov, double bass; Aviv Cohen, drums and cajón. Special guests: Yehuda Keisar and Ravid Kahalani. Artistic director: Barak Weiss. In the BEIT AVI CHAI courtyard. Warm attire recommended. Admission: NIS 60; students: NIS 20. Tickets: 02-6215900; information: 02-6215300, contact@bac.org.il. Beit Avi Chai, Thursday, August 9, 2012 at 20:30, 44 King George Street, Jerusalem.