Escape to another culture this August at the third annual Czech Film Week at the Tel Aviv, Jerusalem and Haifa Cinematheques. A rich selection of recent Czech films celebrates, critiques and explores life in the Czech Republic – and human experience in general. Eight films spin tales of family, passion, violence and even football. The festival is brought to the Cinematheque by the Czech Embassy and the Czech Centre Tel Aviv.
This year the festival will host director-producer Radim Procházka, who will be presenting two of his films to festival audiences. First is Long Live the Family (2011), the four-time winner of the Czech Film Critic Award that Procházka produced. Long Live the Family, directed by Robert Sedláček, is a drama about a family that struggles to survive in the harsh financial realities of the Czech Republic.
Protagonist Libor Protogny is a senior clerk at a bank who has been charged with embezzlement. He decides to flee to the Czech countryside with his wife and children. Along the way, he meets strangers and old schoolmates, and the encounters prompt him to reevaluate his relationship with his family and the life choices he has made.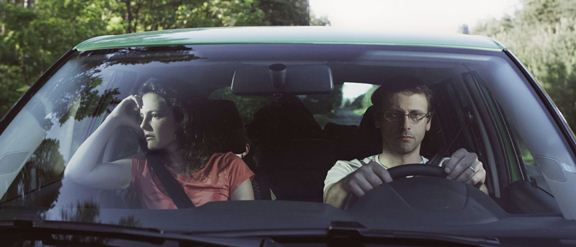 The second of Procházka's films will is Catenaccio a la Drnovice, or Journey to the Beginning of Time of Economic Transformation (2010). This film, Procházka's directorial debut, centers on the small village of Drnovice in southeastern Czech Republic. Drnovice contains a football stadium that seats 8,000 fans – while the village's population numbers only 2,000. Investigations of the history of the football club reveal not only a fluctuating local enthusiasm for football but a series of mysterious sponsors, corruption and shady politics.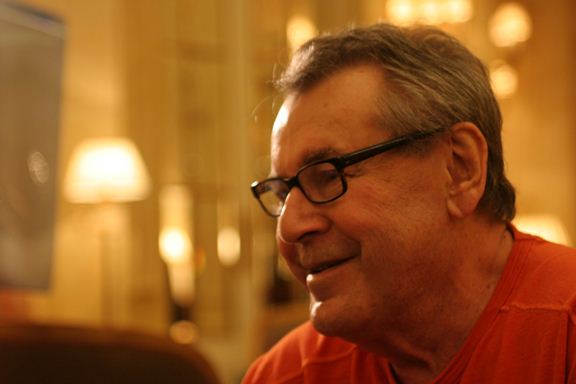 Did you know the director of Hair and One Flew Over the Cuckoo's Nest is Czechoslovakian? In honor of the world-famous director Milo Forman's 80th birthday, the festival will show Milos Forman: What Doesn't Kill You… (2009). The documentary, directed by Miloslav Smidmajer, relates Forman's fascinating, tragic life story. Forman, born in 1932, lost both of his parents at the age of ten at Auschwitz. When he grew up, Forman immigrated to the United States, where he began working in the film industry. Forman discusses the influences of fascism and communism on his filmmaking. Aside from insight into his professional choices, the film also explores the director's relationship with his family, and in particular with his two sons: at the time of the documentary's filming, Forman was in the midst of collaborations with his two sons, Matěj and Petr, on a theatrical production for the Czech National Theatre. The film includes interviews with actors with whom Forman worked over the years, including Annette Bening, Michael Douglas, Louise Fletcher, Javier Bardem and others.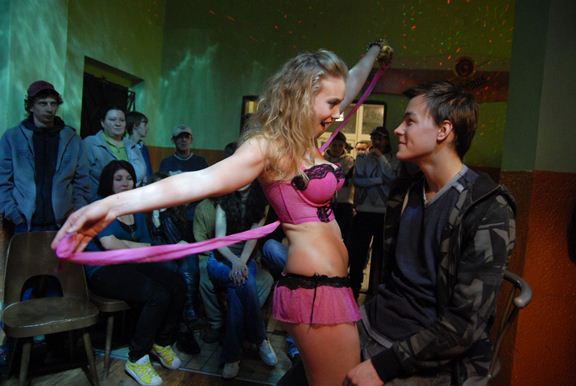 Also showing this year at the festival is Flower Buds, the 2011 winner of four Lion awards – the most prestigious of Czech film awards. In Flower Buds, the life of a small town family gradually disintegrates, as each family member tries, and fails, to live by his or her particular ideals. Agáta dreams of a glamorous life away from home, and is consequently enchanted, and then impregnated by the local playboy. Agatha's brother, who believes in the power and purity of love, becomes infatuated with a stripper and grows marijuana. Like her children, Kamila escapes from the realities of work as a cleaner into a fantasy in which she is a singer. Jarda, the family's patriarch puts his family's funds at jeopardy with a gambling addiction; his realization of the impossibility of his pursuit might just be too late to save his family.
Other films showing at the festival this year include Rules of Lies (2006), which tells the story of 33 year old Roman who decides to combat his drug addiction via group therapy. I Wake Up Yesterday (2012) is a romantic time travel comedy in which a high school teacher returns to his student days to win the heart of his high school sweetheart. Another film on the festival's program is Love (2011), in which a reckless, aimless young man falls in love, but risks that love when his best friend convinces him to commit a criminal act. Finally, Generation Singles (2011) is a fascinating study of the increasing phenomenon of bachelorhood in the Czech Republic: thirty percent of adults of reproductive ages are single. This documentary captures a year in the life of six single men and women, who discuss commitment, sex, and society's pressure to find a partner.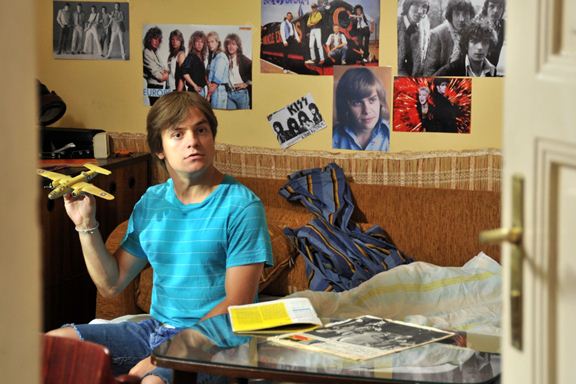 Screen times
Long Live the Family (2011) with producer Radim Procházka – Tel Aviv 20/8  •  Jerusalem 19/8  • Haifa 21/8
Catenaccio a la Drnovice (2010) – Tel Aviv  21/8  •  Jerusalem 29/8  • Haifa 22/8
Flower Buds (2011) – Tel Aviv 22/8  •  Jerusalem 20/8  • Haifa 26/8
Rules of Lies (2006) – Tel Aviv 23/8  •  Jerusalem 27/8  • Haifa 29/8
Waking Up Yesterday (2012) – Tel Aviv 25/8  •  Jerusalem 25/8  • Haifa 27/8
Love (2011) – Tel Aviv 26/8  •  Jerusalem 22/8  • Haifa 27/8
What Doesn't Kill You – Tel Aviv 27/8  •  Jerusalem 30/8  • Haifa 29/8
Generation Singles – Tel Aviv 28/8  •  Jerusalem 21/8  • Haifa 23/8
Tel Aviv Cinematheque (http://www.cinema.co.il/): 2 Sprinzak St. 03-6060800
Jerusalem Cinematheque (http://www.jer-cin.org.il/website/modules/films/Program.aspx?id=313): 11 Hebron Way. 02-5654356
Haifa Cinematheque (http://www.haifacin.co.il): 142 Sderot HaNassi. 04-8104299/302