"Culture and sport and two languages that connect people and countries," said Dan Shiray, founder and manager of the Sportfilm Festival scheduled to open on August 15, 2012 at the Haifa Cinematheque, "look at what has been happening during the Olympics: where can you find a similar situation in which people from different countries, all over the world, are all focusing on the same thing without fighting? Maybe when they talk about the environment at the UN…This festival has a goal beyond the films themselves, to bring people together."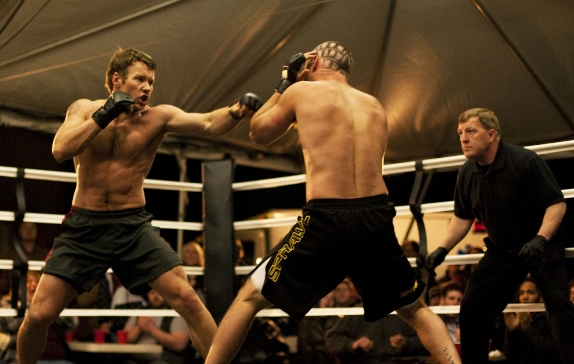 Shiray first thought of the idea during an evening at home with his family, when he asked his son to look up "sports film festivals" on the internet. London, Rio and Beijing came up, but as it turned out, Israel didn't have anything similar, and the project began to take form. For Shiray, the focus on sports films appears to merge his past and present interests: currently the speaker for the Israel Volleyball Association, he has in the past been involved in film and photography.
As one might expect in Israel, football is prominently featured, but the festival boasts a diverse line-up of films focusing on several different branches of sport, including surfing, boxing, sky-diving, baseball, basketball and more. The full list of films is available in English on the festival site. In addition to films, there will be panel discussions and lectures on topics relating sports to culture, as well as outdoor activities for the entire family organized by the Haifa Municipality. The festival will take place at the Haifa Cinematheque from August 15 – 18, 2012. Read more about the festival here.
In the belief that sports provides a shared cultural experience that fosters dialogue, excellence and cooperation, the Sportfilm project will continue beyond the festival in Haifa. Plans are already underway for a similar festival at the Tel Aviv Cinematheque in March 2013, and other cities as well. The "travelling" festival will be suited to each local community with the content reflecting different interests and needs. In addition to organizing film festivals, Sportfilm will function as a resource for sports films, maintaining a library of films and acting as a distributor, as well as offering lectures and other programs.