There's much to celebrate in Israeli cinema, and with Eitan Even at the helm, the upcoming Ophir Awards Ceremony on September 21, 2012 will take place in good spirits and in style. In an intimate pre-awards gathering for Ophir nominees at the Gilgal Hotel in Tel Aviv, the President of the Israel Academy of Film and Television expressed his enthusiasm for the successes of Israeli cinema and this year's talented cohort.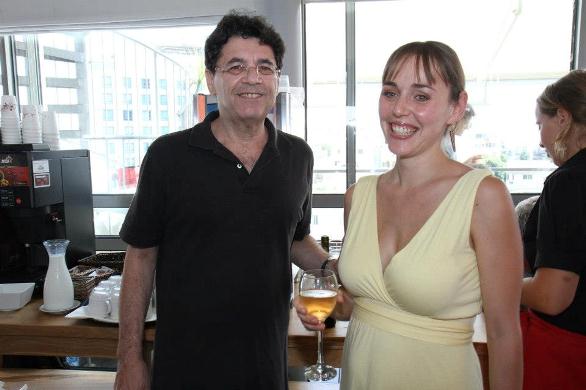 The Ophir Awards Ceremony will take place at the Krieger Centre for the Performing Arts, Haifa, and will be broadcast on Reshet Channel 2, at 22:30.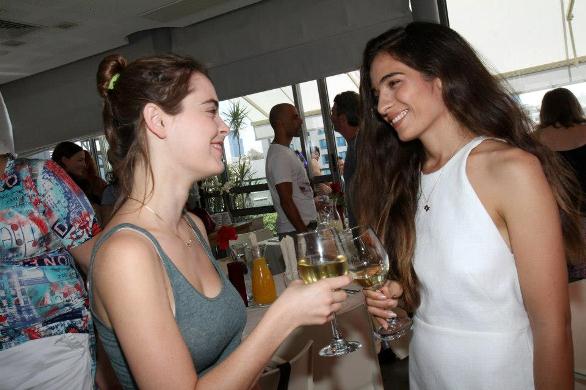 Screenwriter Eli Tavor (1970s & 80s cult classics Eskimo Limon, Charlie Ve'hetzi, and Alex Chole Ahava) will receive the 2012 Lifetime Achievement Award at the ceremony, which will be hosted by Shlomo Bar Aba, winner of the 2011 Best Actor Award for his role in Footnote. The ceremony is presented in cooperation with the Ministry of Culture and Sport – Israeli Film Council, and the 28th Haifa International Film Festival, and sponsored by the Haifa Municipality. The ceremony is produced by Udi Zemberg and Michael Tapuach – Totzeret HaAretz Productions, edited by Esti Anta- Segev and line production by Tali Feldman.
To see more photos by Elizur Reuveni of today's gathering, click here.
Tune in next Friday to find out who will take home an award, and go out and see some movies, because these are all winners: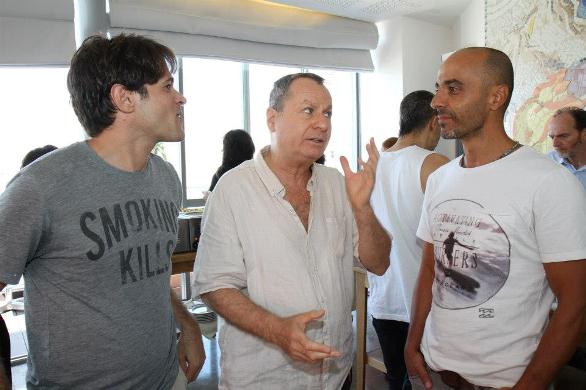 Best Feature Film
The Ballad of the Weeping Spring – Producers: Chaim Sharir, Moshe Edery, Leon Edery
God's Neighbors – Producer: Marek Rosenbaum
The World is Funny – Producers: Talia Kleinhendler, Moshe Edery, Leon Edery
Fill the Void – Producer: Assaf Amir
Rock the Casbah – Producers: Michael Sharpstein, Moshe Edery, Leon Edery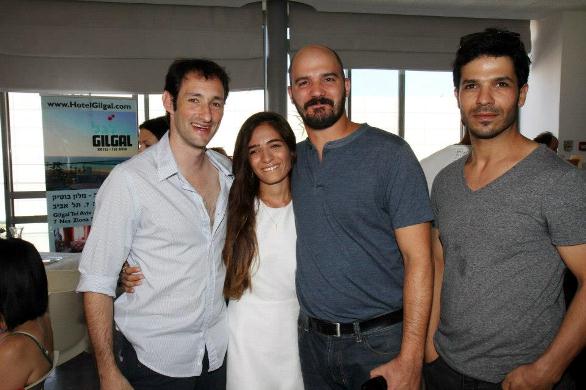 Best Fringe Feature Film
Joe + Belle – Producers: Roni Kedar, Amir Fishman

Best Documentary Film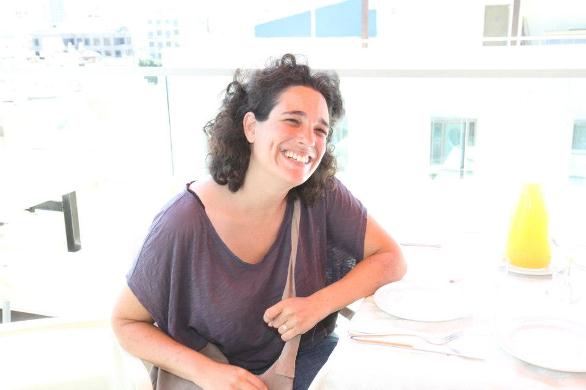 Ameer Got His Gun – Producer: Saar Yogev, Director: Naomi Levari
Life in Stills – Producer: Barak Heiman, Director: Tamar Tal
One Day After Peace – Producer: Erez Laufer, Directors: Miri Laufer, Erez Laufer
Six Million and One – Producers: David Fisher, Irit Shimrat, Director: David Fisher
The Law in These Parts – Producer: Liran Atzmor, Director: Ra'anan Alexandrowicz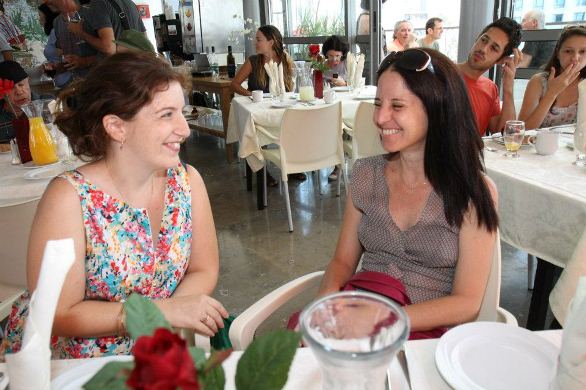 Best Director
Eran Kolirin – The Exchange
Meni Yaesh – God's Neighbors
Shemi Zarhin – The World is Funny
Rama Burshtein – Fill the Void
Yariv Horowitz – Rock the Casbah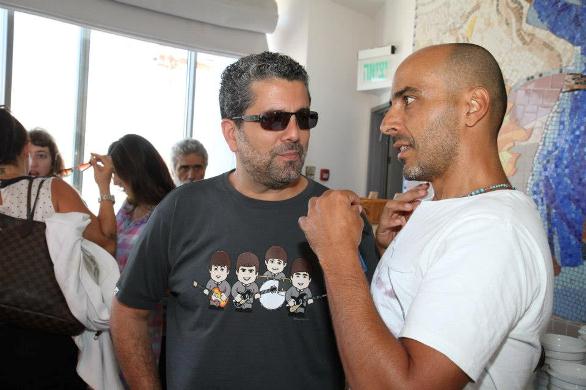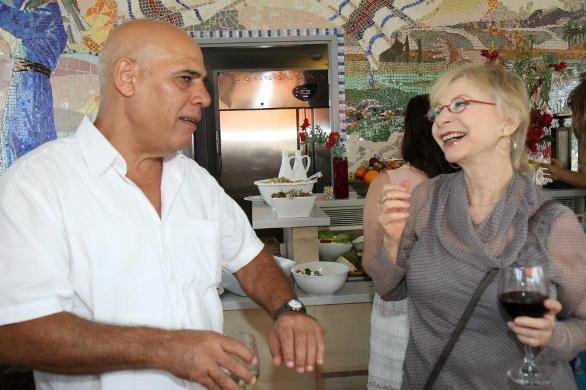 Best Actor
Uri Gavriel – The Ballad of the Weeping Spring
Roy Assaf – God's Neighbors
Eli Finish – The World is Funny
Yosef Carmon – Epilogue
Gal Toren – Up the Wrong Tree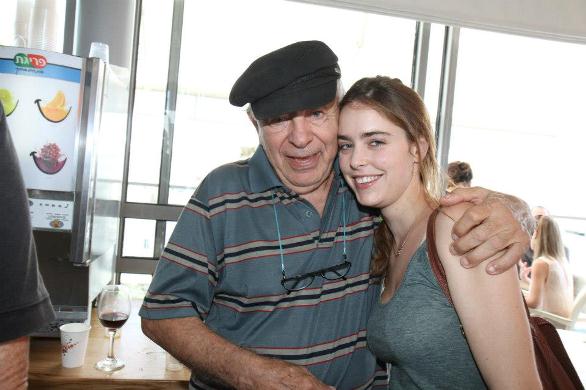 Best Actress
Sharon Tal – The Exchange
Assi Levy – The World is Funny
Asia Neifeld – Room 514
Rivka Gur – Epilogue
Hadas Yaron – Fill the Void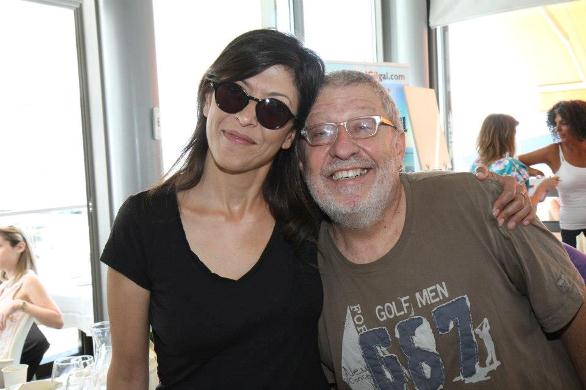 Best Supporting Actor
Alon Aboutboul – The Dealers
Dov Navon –The Exchange
Gal Friedman – God's Neighbors
Danny Steg –The World is Funny
Chaim Sharir – Fill the Void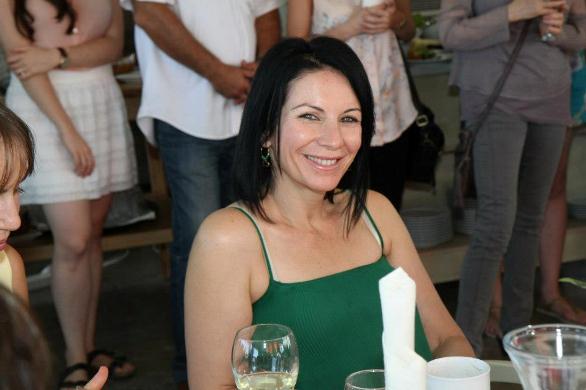 Best Supporting Actress
Rotem Zussman Cohen – God's Neighbors
Naama Shitrit – The World is Funny
Irit Sheleg – Fill the Void
Sarit Vino-Elad – By Summer's End
Khaula Al Haji-Daibsi – Rock the Casbah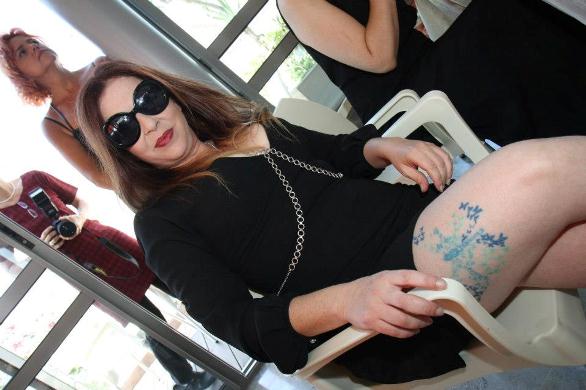 Best Cinematography
Amnon Zlayet – The Ballad of the Weeping Spring
Shai Golman – The Exchange
Yaron Scharf – The World is Funny
Asaf Sudri – Fill the Void
Sharon Meir – Up the Wrong Tree
Best Screenplay
Assi Dayan – Dr. Pomerantz
Meny Yaesh – God's Neighbors
Shemi Zarhin – The World is Funny
Rama Burshtein – Fill the Void
Gur Bentvich – Up the Wrong Tree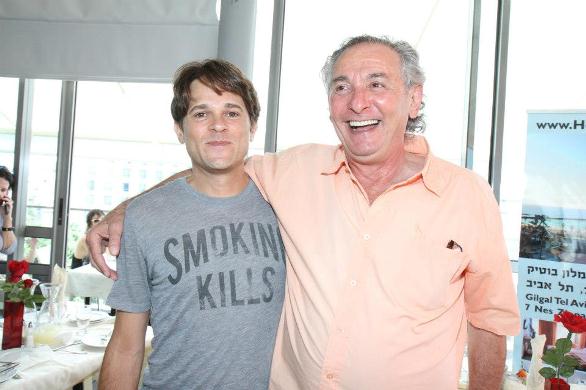 Best Editing
Arik Leibovitch – The Exchange
Asaf Korman – God's Neighbors
Einat Glaser-Zarhin – The World is Funny
Sharon Elovic – Fill the Void
Maya Kenig – Up the Wrong Tree
Isaac Sehayek – Rock the Casbah

Best Casting
Michal Elias – The Ballad of the Weeping Spring
Meny Yaesh – God's Neighbors
Orit Azulay – The World is Funny
Michal Koren – Fill the Void
Galit Eshkol – Up the Wrong Tree

Best Production Design
Dror Elhadad – The Ballad of the Weeping Spring
Miguel Merkin – The Exchange
Yoel Herzberg – The World is Funny
Uri Aminov – Fill the Void
Ariel Glazer – Rock the Casbah

Best Costume Design
Debora O'Hana – The Ballad of the Weeping Spring
Maya Mor – The Dealers
Doron Ashkenazi – The Exchange
Li Alembik – The World is Funny
Chani Gurevich – Fill the Void

Best Makeup
Meirav Horovitz Bouchoucha – The Ballad of the Weeping Spring
Liat Sheinin – The Dealers
Maya Gerstel – The World is Funny
Eti Ben Nun – Fill the Void
Sigalit Grau – Rock the Casbah