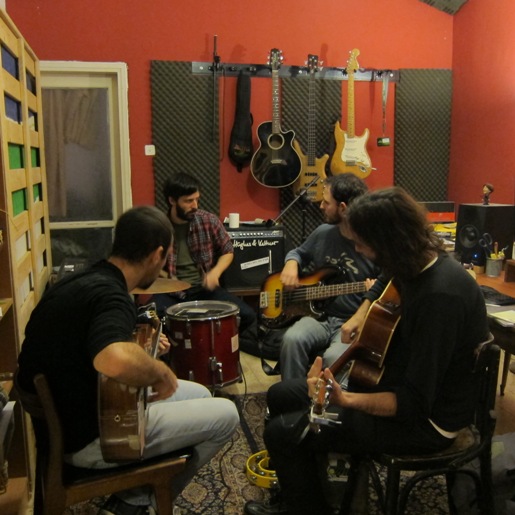 The Raw Men Empire, one of my favorite bands, is touring the US for the first time, starting with a performance at the CMJ Music Marathon on October 16th at Fontana's in NYC.
Raw, emotional, funny, and seductively melodic, their songs can be dangerously addictive – after hearing them live once, you will want to hear them again and again, and may even find yourself singing along.
These four musicians – Tsvika Frosh, Yonatan Miller, Itai Kaufman and Nadav Lazar  – come from different musical backgrounds, folk, rock, jazz and even a touch of prog rock, they create beautiful melodies with undercurrents of ironic harmony and complexity.

I first met The Raw Men Empire in their studio in South Tel Aviv, almost two years ago, after hearing their EP Elodie. Whether they are playing for an appreciative audience of one, or an audience of thousands, every performance is alive with energy, crazy improvisation, and contagious rhythms; merging a tender intimacy with a playful, subversive edge.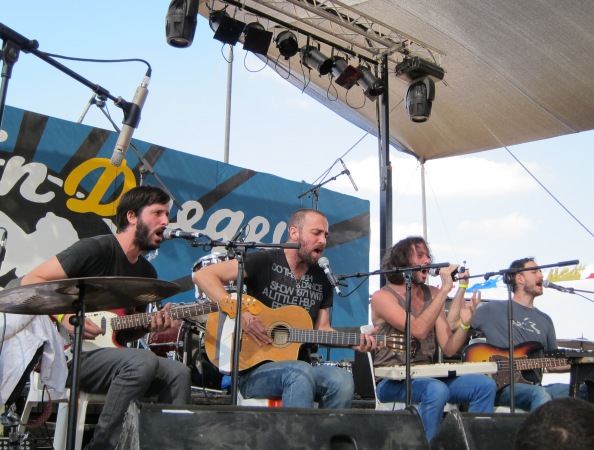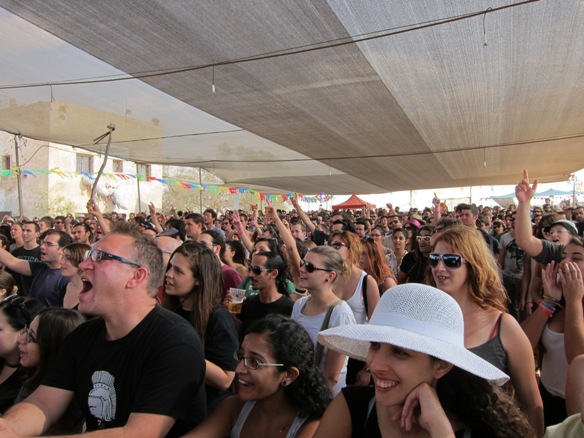 Silly, serious, sexy – they've got it all and now you too, my friends in New York, Washington D.C., North Carolina, Georgia, Vermont, Texas and more… can hear my favorite songs live!
Don't miss The Raw Men Empire US Tour! Here are the dates and venues:
Oct-16 – New York, NY @ CMJ Music Marathon 2012 – Fontana's
Oct-18 – New York, NY @ Freddy's Bar
Oct-19 – New York, NY @ CMJ Music Marathon 2012 – Pete's Candy Store
Oct-20 – Washington, DC @ Millennium Stage / Kennedy Center
Oct-21 – Greensboro, NC @ Green Bean
Oct-22 – Atlanta, GA (TBD)
Oct-23 – New Orleans, LA @ Hi Ho Lounge
Oct-24 – Houston, TX @ Super Happy Fun Land
Oct-25 – Austin, TX @ Spider House
Oct-26 – Austin, TX @ Esquina Tango w/ Suns of Orpheus
Oct-27 – Oklahoma City, OK @ Beans & Leaves
Oct-28 – Tulsa, OK @ SoundPony
Oct-29 – Springfield, MO @ Lindberg's
Oct-31 – Pittsburgh, PA (TBD)
Nov-1 – New York, NY (TBA)
Nov-2 – Middlebury, VT @ 51 Main at the Bridge, Middlebury College