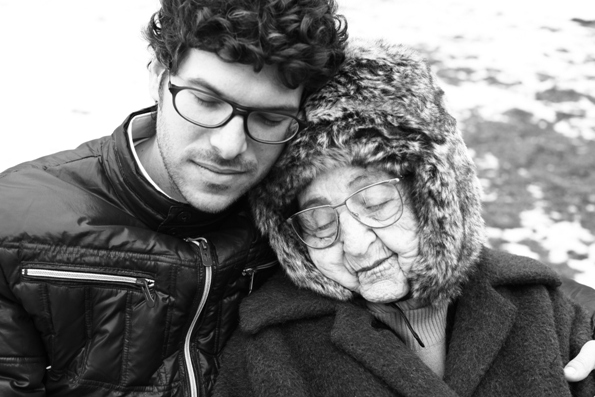 "I watched 250 films in 3 months. I started in April and I had to finish the schedule in July so it was a quick education in Jewish/Israeli cinema," said Amy Geller, talking about her new role as Boston Jewish Film Festival's artistic director. Geller comes from a strong cinematic background, making and producing feature length documentaries, series, and feature films. Midnight East became acquainted with Geller's work as producer and cinematographer in For The Love of Movies,  a documentary directed by film scholar and critic Gerald Peary, screened at the Jerusalem International Film Festival 2009, it was a pleasure to meet in person for the first time at the 2012 Haifa International Film Festival in October as she explored the Israeli film scene first hand, and discussed the festival to come in Boston.
"Our opening night film is Life in Stills and I'm so excited," said Geller, "that was the one slot that I was really puzzled over for a really long time. I remember I had a kind of epiphany… choosing opening and closing film is so hard, especially in the first year, it feels like you're making a statement about who you are. I think opening night should be a completely feel-good experience, and this film does that, but it also does much, much more." The documentary follows Miriam Weissenstein, a woman of remarkable force and vitality, and her grandson Ben Peter, as they take on City Hall to save The Photo House and its visual archive (nearly one million negatives) of Israeli history from demolition. The film's director Tamar Tal and Ben Peter will attend the screening in Boston on November 7th.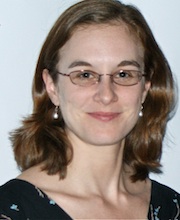 Founded in 1989 by Michal Goldman, BJFF has "a loyal fan base", Geller recounted, noting that some people even take a week off work to attend the festival. As artistic director she feels it is "important to connect with audiences, those who come, and those we'd like to come." Reaching out to new and younger audiences, "putting something out there young people are interested in claiming as their own," is the challenge all Jewish organizations must meet as they look to the future, and Geller has lots of ideas, some already implemented in this year's festival.
"Not a Doctor Not a Lawyer is not really a series, it's contextualizing films that I've already selected that look at alternative career paths, that's the kind of thing I'm interested in doing more of – 'framing' the works I'm presenting," Geller explained, describing a program of films that includes The Art of Spiegelman, a look at the Pulitzer Prize winning graphic novelist/cartoon artist author of Maus; Dressing America a cultural-historical documentary of the NY mostly Jewish garment district; and Pretty Old, that focuses on the Ms. Senior Sweetheart Pageant for women over 58 and its founder Lenny "Low Price" Kaplan.
Geller described another new program that sounds fun: "Favorite Films from the Famous – local celebs choose classic films that have special meaning for them and then present those films at the festival. I hope to make it an annual series." This year theatre director Robert Brustein, founder and former director of The American Repertory Theater, selected The Producers and will talk about the film with audiences after the screening.
The Short Film Competition, initiated last year, provides a platform for filmmakers with cash awards for first and second place (filmmakers take note!). Of the 100 shorts submitted, a selection of 7 shorts from around the world will be screened on November 13th. The audience votes for the two winners, and everyone celebrates at the after-party.
"I'm very conscious of the different communities we serve – GLBT, Russian, French, people that like comedies, Israeli films, so we're always looking for something to fill each slot," said Geller and the festival's program reflects this diversity, "Boston is an academic and intellectual community, so we do lots of panels and try to provide some added benefit to the films."
One of the benefits of belonging to such a vital intellectual community is the potential for collaboration, and Geller mentioned several such initiatives with an eye toward developing this direction further in the future. David Fisher's documentary Six Million and One will be screened in the context of a program with the Boston Psychoanalytic Institute that includes a discussion of "issues relevant to the psychology of the history of trauma and PTSD." The Law in These Parts, a documentary examining the legal system in the Palestinian territories through interviews with the Israeli (now-retired) judges and military lawyers who devised and ran it, will be screened in collaboration with the Harvard Kennedy School Center for Public Leadership, Gleitsman Program in Leadership for Social Change, Harvard Law School Human Rights Program, and VES (Visual and Environmental Studies) Dept. Harvard University, including a discussion with the film's director Ra'anan Alexandrowicz (read the Midnight East review here).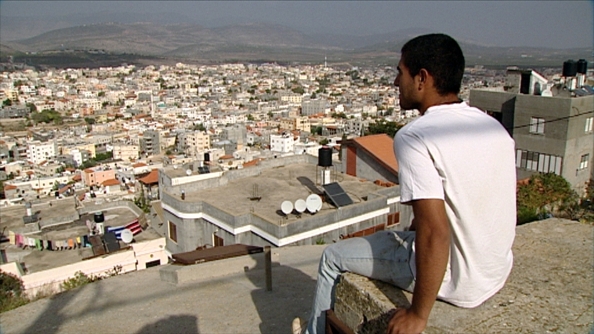 Israeli films are in abundance, both features and documentaries, including Ameer Got His Gun (read the Midnight East review here), The Dreamers, Off White Lies, Let's Dance, Melting Away, and more. Sharon Bar Ziv's Room 514, which had its Israeli premiere at the Haifa Festival and is currently showing in Israeli theatres (read the Midnight East review here), will be screened in Boston on November 8th and 18th, at two different venues.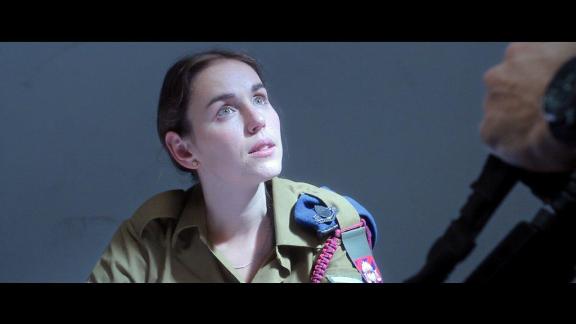 " I thought the performances are really strong," said Geller of her choice, "I read about the film and  was interested in the choices made. I knew that it was low budget, and for me that was a compelling piece of the puzzle. I was impressed with what the director had done with such a small amount of money – such a creative endeavor! I also thought that it was very provocative, really  interesting commentary on the world of Israeli military and how complicated it is, and I like that it doesn't put the blame on any one person, it's very open ended, so it felt like a film that would generate a lot of discussion. I do believe in entertainment, but I also believe in films that engage and provide an option for some kind of debate and discussion."
The Boston Jewish Film Festival will take place from November 7 – 19, 2012.
Links:
The Boston Jewish Film Festival web site
BJFF Facebook page