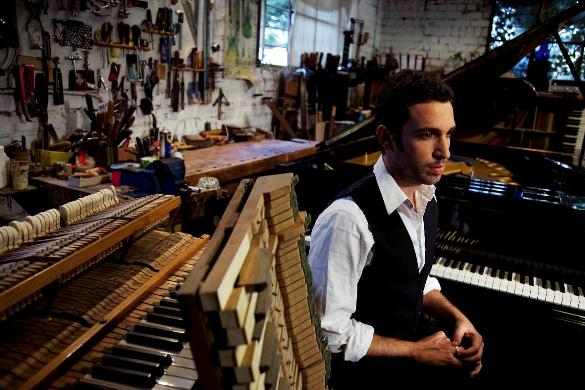 Shlomi Shaban, Israeli pianist/singer/composer, will perform John Cage's 4'33" at Bezalel Academy of Art and Design, Jerusalem conference on Quiet and Silence. The History and Theory Department at Bezalel will hold their annual conference on Sunday, December 16, exploring different aspects of quiet and silence, from the intimate to the political, through the perspectives of disciplines such as psychoanalysis, photography, film and religion.
John Cage's revolutionary composition as performed by Shlomi Shaban will be the opening event of the conference.
4'33" as performed by William Marx:

The conference will take place at the Bezalel campus on Mount Scopus, the event is open to the public and admission is free.