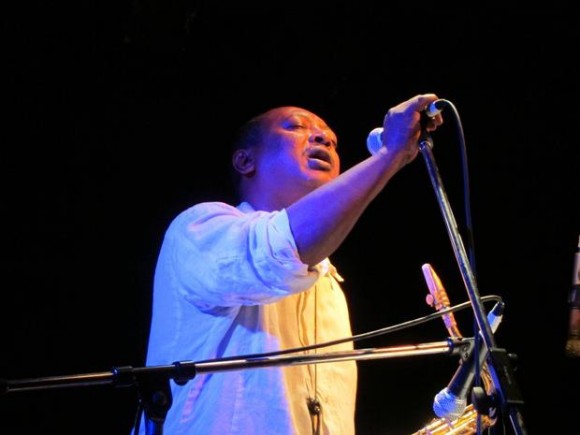 Ester Rada and Abate Berihun are among my favorite musicians, the kind of performers whose every performance is an exhilarating experience. They, and a bevy of talented musicians, dancers and actors, will take part in the third Hullegeb Israeli-Ethiopian Arts Festival, December 20 – 27, 2012, at the Confederation House in Jerusalem.
Now in its third edition, under the artistic direction of Effie Benaya, the festival was initiated by the Confederation House to highlight the work of Israeli-Ethiopian artists, and provide a creative platform for the meeting of Ethiopian and Israeli culture.
This year's festival will feature six productions, here are some highlights:
Opening night, on Thursday, December 20th at 21:00, will feature Din Din Aviv, Abate Berihun and Alon Yoffe in Desert Song, a performance of Ethiopian folk songs and originals by Din Din Aviv (vocals). It promises to be an exceptional evening, bringing together musicians such as Abate Berihun (vocals and saxophone) and Alon Yoffe (percussion, vocals), who perform together in the Shabate ensemble, as well as the talents of Yaniv Rabah (oud and guitar), Ivri Borohov (bass), and Shaul Besser (keyboard).
Abate Berihun will perform once more, on Tuesday, December 25th at 20:30, in an evening of Ethiopian folk and modern music, featuring songs by Mahmoud Ahmed, Koko Sasaba and Aster Aweke. Performing with him will be: Shay Becher (keyboard), Amra Hilu and Ayala Ferdoo (vocals), Zenebe Begashaw (drums), Eran Horowitz (bass).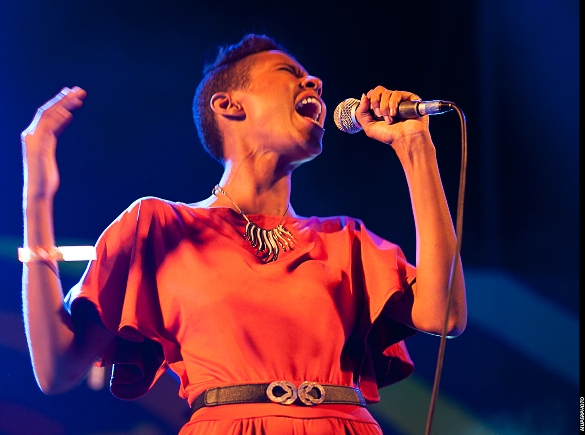 Ester Rada will rock your world on Wednesday, December 26th at 20:30.  Ester has an amazing voice and a stage presence to match, this is a night not to be missed! This groovy diva has a terrifically talented band: Lior Romano (keyboard), Michael Guy (bass), Dan Mayo (drums), Ben Jose (drums), Maayan Mylo (trombone), Yinon Peretz (trumpet), Gal Dahan (saxophone). Enjoy photos of Ester & the band in action here, in MUPERPHOTO's album of a recent live concert.
Beta and One – a new work by the Beta Dance Company, founded and artistically directed by Ruth Eshel, with Tzvika Hizikias acting director. The company performs dance that is informed by Ethiopian cultural traditions as well as contemporary dance. Performers: Tzvika Hizikias, Moriya Avraham, Tal Fisher, Shiri Capueno Kuantz. Sunday, December 23rd at 20:30.
The complete program is available in English on the Confederation House website.
Tickets are 70 – 90 NIS, and may be ordered through Bimot online, or call: *6226. For additional information, consult the Confederation House website, or call 02-6245206, ext. 4.