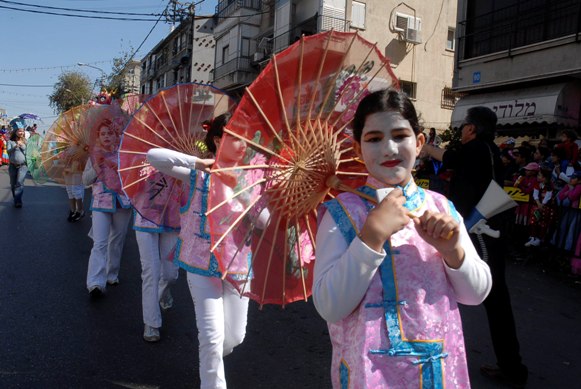 Purim is coming – it's time to be a kid again! The Holon Adloyada – the traditional Purim Parade, will take a trip to toyland with this year's theme: Toy Symphony. The parade will take place on February 24, 2013 beginning at 12:00 The Adloyada will march along Sokolov Street and end at Weizmann, corner of Leon Blum Street. The fun will begin an hour before the parade, at 11:00, with street performances along the route.
It's the biggest and brightest Purim parade, with giant floats and 4,500 participants from Holon, and coming to Holon from all over the country – dancers, acrobats, bands, and street performers.
Parade Highlights:
Leading the way will be a gigantic toy train made of 20,000 colorful flowers, accompanied by dancers dressed as flowers.
Dancers and musicians will emerge from an enormous Baroque music box 5 meters tall.
Geppetto will be bringing Pinocchio, followed by a Puppet Theatre and 200 children making marionettes dance on their strings.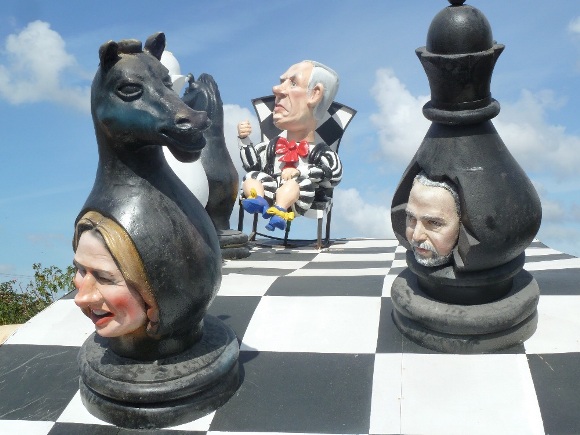 A huge chess board will feature real life strategists such as Tzipi Livni, Shelly Yachimovich, Shimon Peres, and, in the spirit of the times, two kings: Bibi and Yair Lapid. Don't you wish we could make them move any way we choose, just like chess pieces? Walking with them will be hundreds of children representing chess, checkers and the local favorite – backgammon.
These timeless games will be complemented by an array of current favorites: many many Angry Birds will adorn the parade, and riding the Merry Go Round will be familiar characters from children's TV shows.
The parade will close with a great street party featuring Brazilian Samba music and an African circus performance in the plaza of the Holon Municipality on Weizman Street. After the Adloyada, the parade exhibits will be on display throughout the Purim holiday in the Mediatheque Square on 6 Golda Meir Street, and workshops for  children will take place on the 24th and 25th from 10:00 – 16:00.
The Adloyada, the Holon Purim Parade, is produced by Doron Shalom, Head of the Performance Department in the Holon Municipality, Eran Fisher of "Rosh Hutzot" is the artistic director, and the design is by Zipi Yifat. The parade is sponsored by Nickolodeon.