Haifa International Festival for Children's Theatre 2013 will take place from March 27 – 29, 2013 with a colorful, wonderfully diverse program to enthrall audiences of all ages! Six original Israeli plays for children will premiere at the festival, as well as many guest performances. Throughout the three days of the festival, there will be outdoor performances by international troupes – all open to the public free of charge!
Opening the festival will be the play Bat Hamelech (The King's Daughter), inspired by the legend of King Solomon and his daughter, as told by the poet Haim Nahman Bialik. Written and directed by festival artistic director Zvia Hoberman, the play will feature props and costume design by Maor Zabar – sure to be a treat! – and will be performed by the "Haifayit" ensemble with guest actors.
The Open Air Theatre program, selected by artistic directors Yinon Tsafrir and Avi Gibson Bar-el, will include performances: Cia La Tal from Spain, Le Mime Daniel from France, Irrwisch from Austria, Five Quartet Trio from Italy, a site-specific performance by Adam Read from Australia, and Kung Fu Pandas from China. All Open Air Theatre performances are free.
Complete information and schedules can be found on the festival website in Hebrew.
Original plays in competition: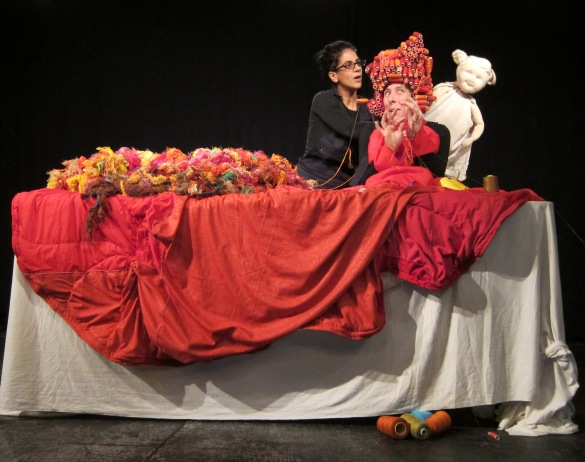 Tofer Hahalomot (The Dream Stitcher), inspired by Michael Ende's The Dream Eater. Idea and performance: Orit Novitz Leibovitz and Revital Grich; written by: Itzik Weingarten; director: Galia Fridkin; Music: Eldad Lidor; puppet design and manipulation: Orit Novitz Leibovitz and Revital Grich;set and costume design: Daniela Mor; lighting design: Amir Castro; production: Rona Saporta.
"Unstitching fear from dreams using a needle, thread and loads of imagination." Ages 3 – 8.
A humorous, gentle, colorful and lively tale that will delight children and anyone given to flights of fancy.
The Dragon and Alon, by Michal Porat. Stage adaptation: Noa Lev; original music and arrangements: Sosh Reisman; video art design: Levitan Studio & Doron Tsirolnik; Set, costume and puppet design: Diti Ofek-Tsarfati; puppet making: Maria Gurvich; lighting design: Hani Vardi; performers: Emanual Hanoun, Etti Vaknin, Liron Vigdor, Guy Rosen; piano: Adi Deutsch/Noa Porat.
An operetta in rhyme, with puppets, video-art, song and movement. On a sweltering summer day, Alon invents an imaginary playmate – a small dragon hiding by the Yarkon.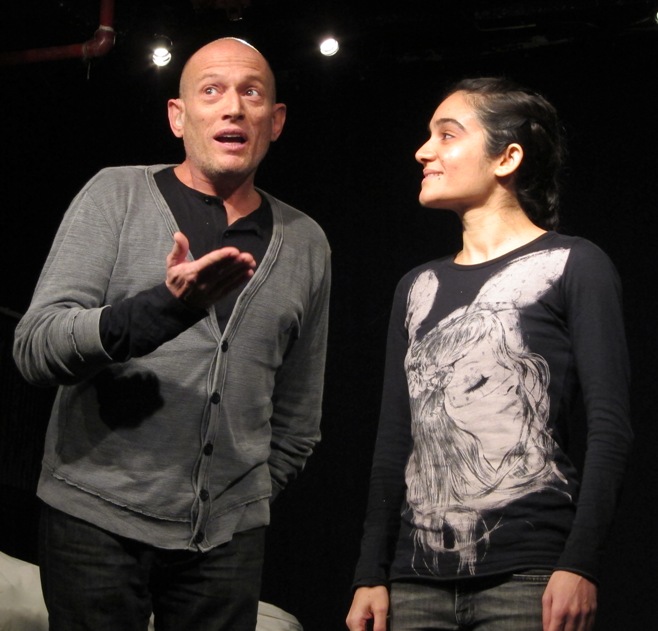 Will You Hear My Voice? written and directed by Gadi Tsadka. Artistic consultant: Dedi Baron; music: Erez Yulevich; set design: Zeev Levi; costume design: Yael Hadad; choreography: Jill Damti Feingold and Amnon Damti; animation: Arik Boaz; sign language: Yifat Ziv Ben Zeev; video editing: Ron Zeevi; lighting design: Ori Morag; performers: Shuval Ben Zeev, Idit Teperson, Rinat Mattub, Mor Antar, Yonatan Shwarzberg.
Anna is a deaf girl who hopes to make her dream a reality – to be accepted into a school of the arts. She must conquer fear – her own fears as well as the fears and prejudice of others to fight for her place in a world where most people can hear, but do not listen. The production includes hearing and hearing -impaired actors, and features animation, dance, music and song.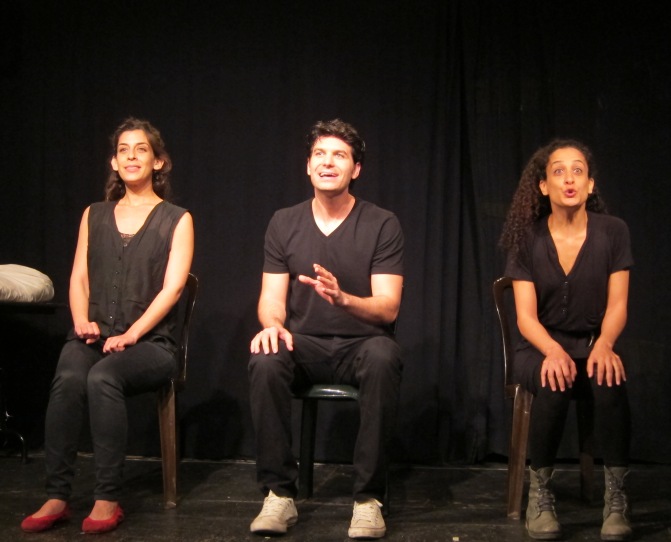 Noona the Mind Reader, adapted from Orit Gidly's eponymous book, written and directed by Roni Brodetsky. Set and costume design: Luciana Filmer Kenner; music: Kobi Lillian; movement: Yael Turgeman; lighting design: Amichai Elharar; performers: Naama Basson, Boaz Dan, Lior Michaeli, Tamar Ratzabi. Ages 4 – 9.
Nothing is ordinary in Noona's life. Her mother gives her a magical gadget that lets her hear what people are thinking, the words behind the words…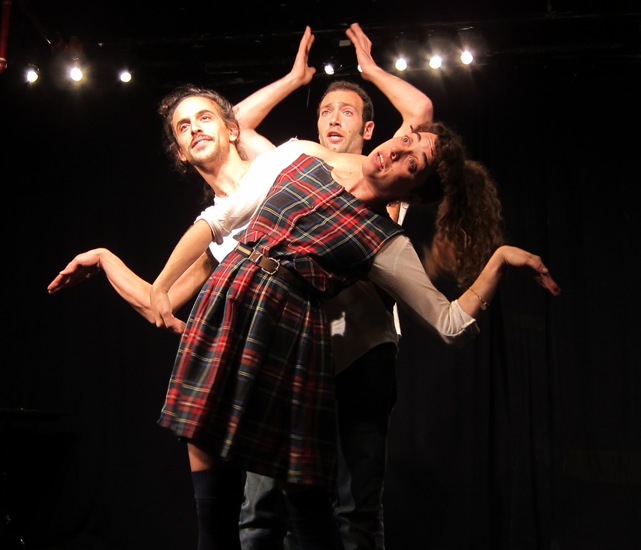 It Might be an Elephant, by Eldad Cohen and Yarden Bar-Kochba. Director: Yarden Bar-Kochba; music and original songs: Didi Shachar; arrangements: Tal Blecharovich and Didi Shahar; musical direction and keyboards: Tal Blecharovich; percussion: Asaf Rot; Accordion: Salit Lahav; costume design: Shira Wise; lighting design: Yuval Cohen; set design: Shani Tur; performers: Efrat Aviv, Ben Perry, Shira Katznelson, Nir Barak, Maayan Winestock. Ages 4 – 10.
A tale of the relationship between two sisters, and between imagination and reality. Young Ayelet still lives in a world of imagination, her older sister Yaeli believes in rules and coloring within the lines. Together they want to decorate the house for their mother's birthday, all under Yaeli's strict supervision. A musical play.
Kaiser of the Neighborhood by Nava Makmel-Atir. Director: Karin Sigal; music: Daniel Solomon; costume and set design: Hadas Mutzri; performers: Yuli Seker, Sharon Danon, Robert Henig, Shaul Ezer, Roy Gurai, Yair Fish; choreography: Amit Levi; lighting design: Adi Shimroni. Ages 5 – 12.
Gad, excluded by his classmates, tells the story of his troubles to his father – who is no longer alive. It is a story that begins with the arrival of a new dog, Kaiser, in the neighborhood, and continues along strange paths…