Tzavta will remember Shmulik Kraus with music, on Sunday, March 24, 2013 at 20:00. Singers and friends of the late musician will perform some of the talented songwriter's most beloved songs. Marking a month to his death, the evening will also feature rare scenes of Kraus, filmed yet never broadcast.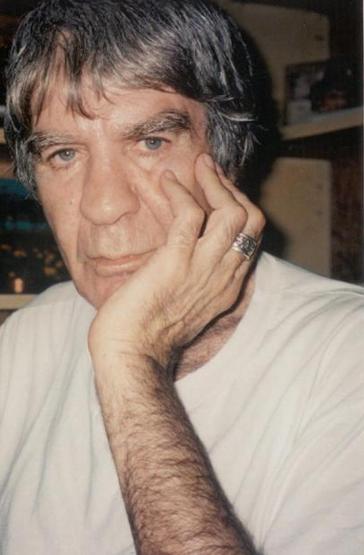 Among the musicians who will gather to remember Kraus and his music will be: members of Tislam, Riki Gal, Matti Caspi, Shlomo Bar, Hemi Rodner, Israel Gurion, Meir Banai, Alma Zohar, Etti Ankri, Ehud Banai, Yaakov Rotblit, Ilai Butner veyaldi hahutz, Ilan Virtzberg, Rona Kenan, Tal Gordon, and Sheila Ferber.
The evening's artistic director, Ilan Shas recalled, "Seven years ago Tzavta director Moshe Tene asked me to create a series honoring living Israeli composers.  I immediately took up the challenge, and knew that the first evening would be dedicated to Shmulik Kraus. Many artists wanted to participate and the audience response was tremendous. It was one of the most moving evenings I have ever experienced. Shmulik was a full partner in every aspect, and came to all the rehearsals. Today, almost all the musicians who took part in that tribute will gather once more in Tzavta in Shmulik's memory, much to my great sorrow."
The talented Kraus was a central figure in Israeli music, marking the transition to pop and rock. He began his career at the end of the 1950s, joining the duo of the Ofarim (Esther and Avi Ofarim), later founding Hahalonot Hag'vo'him (High Windows) with Arik Einstein and Josie Katz. Many of his songs have become Israeli classics, such as Zemer Nogeh (Sad Song), popularly known as Hatishma Koli (Will You Hear My Voice) written in the 1920s by the pioneer poet Rachel, Einech Yechola (You Can't … Go) to Yoram Taharlev's lyrics, poet/playwright/satirist Hanoch Levin's protest song Hayal Shel Shokolad (Chocolate Soldier); and his compositions revealing the mysterious depths in the children's poems of Miriam Yellin Shteklis. In 2006 Kraus received the Minister of Education's Lifetime Achievement Award.
Artistic director Ilan Shas will be on piano, Eli Ben Shushan on drums, Ilan Aviv on bass, Ilan Virtzberg on guitar. Tickets are 125 NIS/110 NIS groups & other discounts, and may be ordered online from Tzavta, or call: 03-6950156.
The light and bouncy feel of the love song Kol Hashavua Lach (The Whole Week is For You, music: Shmulik Kraus, lyrics: Arik Einstein) belies the artist's often troubled personal life – Enjoy!