Pure pleasure was the theme for the evening as The Ronen Shmueli Quintet performed last Friday at the Tel Aviv Jazz Festival, in the Tel Aviv Cinematheque. Led by pianist/composer Ronen Shmueli, this ensemble of musicians –   Alexander Levin (Tenor Saxophone), Yonatan Voltzok (Trombone), Yorai Oron (Double Bass), Yonatan Olieski (Drums) – worked their enchantment, I felt as if I was floating with them on the music. The seductive quality of the Ronen Shmueli Quintet leads the listener on through realms of sophisticated and complex improvisation, with ease and lightness; dancing on the air,  performing the impossible with a smile.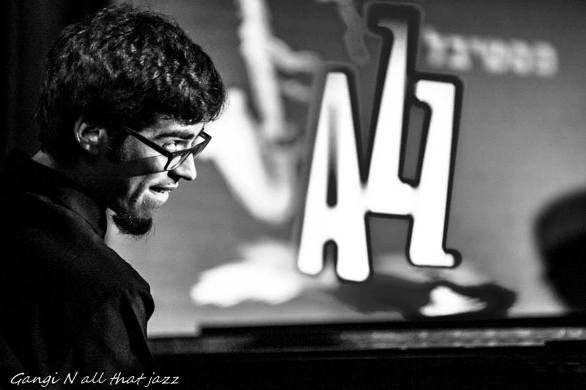 Leader Shmueli expresses his wealth of knowledge and abilities with  vibrant panache, opening a diverse selection of songs to jazz interpretations with exhilarating freedom and swing. Head of the Rimon School's Jazz Institute, the youthful Shmueli leads with ease and assurance, imbuing the performance with bounce, and a playful feel. The evening's first set included Restless Sea by Jeremy de Jesus and Different Waters by Jonathan Richards, as well as two of Shmueli's original compositions – The Pike and Power Rangers.
The space in each arrangement lets the musicians  take the song and instrument where they will, with an open sense of time and the leisure to experiment. So attuned to one another were these musicians, that even when a solo ventured far out into the possibilities of the piece and just on the brink of beyond, they still felt together.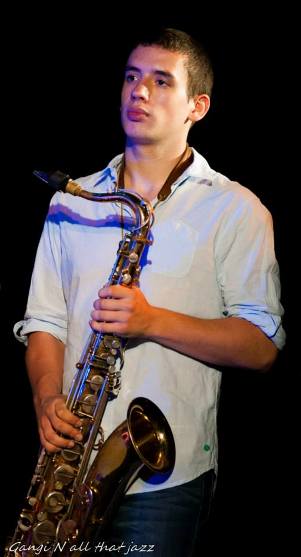 They are all terrific performers, and Alexander Levin simply swept me away, making his sax sing with impressive improvisation and a stage presence far beyond his seventeen years. Guest vocalist Rudi Beinsin joined the Quintet for the second set of the evening, which opened with Shmueli's jazzy  arrangement of Lionel Bart's Who Will Buy from the musical Oliver! and moved right along into Hello Dolly. Rudi can really sing and she's definitely a woman to watch. At the evening's end, responding to thundering applause that just would not quit, Ronen and Rudi came out for an encore performance – a soulful cover of Anouk's Nobody's Wife.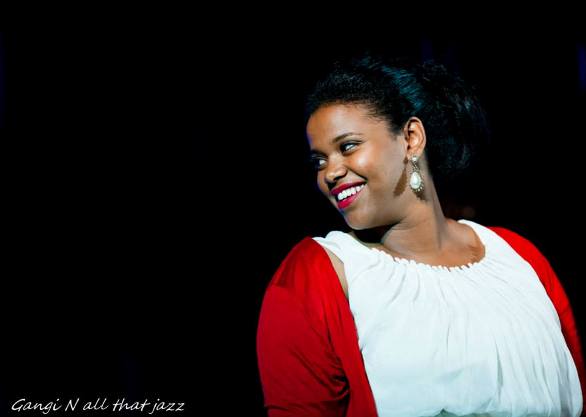 Now in its 24th year, the Tel Aviv Jazz Festival is one of the most anticipated music events of the year, produced by the Tel Aviv Municipality, directed by Shabi Mizrahi, and artistically directed by Barak Weiss and Nitzan Kremer. Annually bringing an exciting line-up of international jazz artists to Tel Aviv, and showcasing the abundance of Israeli jazz musicians, it's a bright star on the culture calendar, a wonderful celebration of music. In these days of financial hardship and budget cuts, it's important to know how to hold on to those elements that make Tel Aviv a culture capital, and the Tel Aviv Jazz Festival is one of the best expressions of Tel Aviv's mystique. To borrow a phrase from Hello Dolly: Tel Aviv Jazz Festival, "it's so nice to have you back where you belong."
Image credit: Gangi. View the full album of photos by Gangi here.