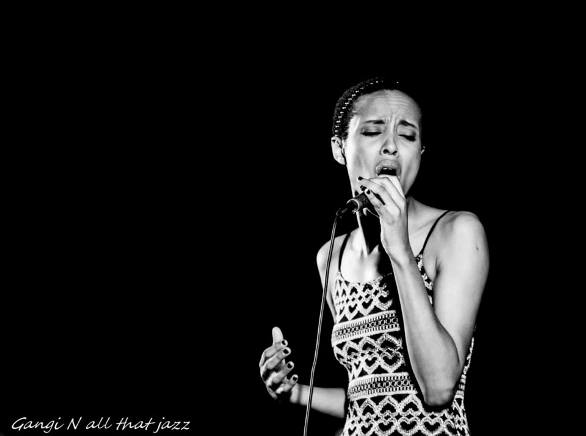 This year's Tel Aviv Jazz Festival had a few good things going for it from the get-go – great musical directors, fantastic line-up, renovated venue – but the thing that stood out most was the emphasis on showcasing the vibrant diversity of the world's contemporary jazz scene. The term 'jazz' has been continuously evolving since its conception nearly a century ago, originating in the African-American communities of the Southern United States and gradually incorporating elements of swing, blues, syncopation, improvisation and infinite influence from harmonies of the world. Jazz has never really confined itself to a definition, yet ask any a jazz lover and they'll tell you: once intoxicated, always intoxicated. Jazz is restless, and its listeners are too. We expect constant stimulation, and that's exactly what this year's jazz festival provided. With music inspired from Israel, Japan, Italy, United States and Ethiopia, the festival was a true manifestation of the diversity, inexhaustibility and range of jazz.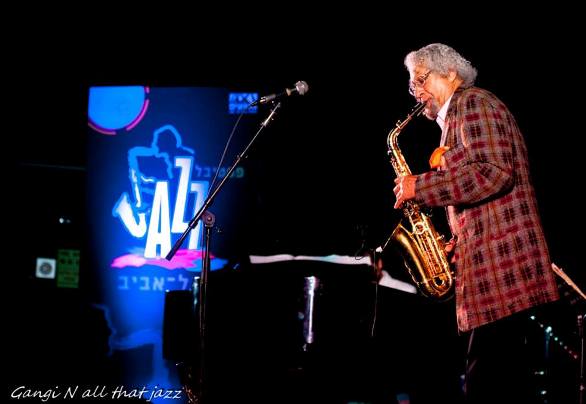 I had the pleasure of seeing the festival's last two shows, Gary Bartz Quartet and Ester Rada, in a beautiful but perhaps unintentional full circle of past and present. The former, a legendary soprano saxophonist, used to jam, create and hang out with personalities like Miles Davis and Art Blakely. After more than half a century in the business, Bartz performed with his phenomenal quartet for the first time in Israel. The latter, Israel's hottest new musical explosion, combines Ethiopian and Israeli influence, and is the perfect reflection of what jazz is and will continue to become.
Diverse and eclectic, Gary Bartz is undeniably one of music's most prolific performers. Getting his big break as guest-saxophonist in Art Blakely's band, Bartz went on to establish his own avant-garde jazz group called Ntu Troop, which combined African, soul and funk. 40 solo albums, 200 collaborations and a Grammy later (in 2005 as part of McCoy Tyner's album Illuminations – another jazz great to have graced Israeli stages in recent years) Bartz is a 73-year-old living legend, charismatic and talented as ever. Notoriously skeptical of definitions and titles – "I don't play jazz, I play music" – Bartz and his ensemble put on a fantastical jubilee of sounds, patterns, harmonies and solos that exuded experience and nearly impeccable musical chemistry. The quartet, including Jimmy King on contrabass, the totally groovy Greg Bandy on drums, and the exceptional Barney Mcall on piano, have been playing together for nearly a decade. Rarely have I seen an ensemble be so flawlessly in tune with one another, both musically and emotionally. Beyond being each phenomenal musicians in their own right – displayed by generous solos and whimsical improvisations – together the quartet serves as a reminder of the power of experience and communication. "We're musical scientists", muses Bartz to the earnest crowd. "And this is our lab". Endearingly closing his show with a dedication of the Sun Song to Israel ("You have a lot of sun!"), Bartz and his quartet left a sweet taste in the mouths of old and dedicated fans.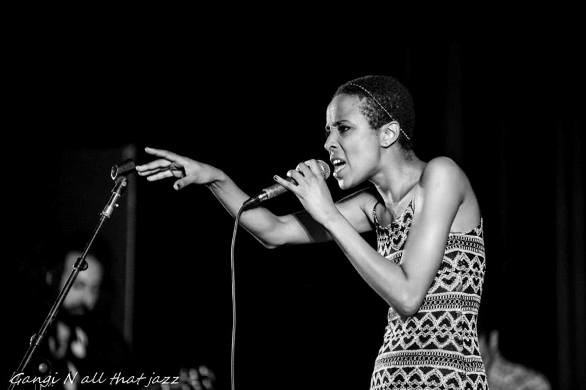 I believe Nitzan Kremer knew what he was doing by putting Ester Rada as the festival's last hurrah. Beautiful, fresh and with an electrifying stage presence, Rada and her 7-piece ensemble put on a vibrant, soul-fulfilling show. Paying tribute to one of her inspirations, the illustrious Nina Simone, Rada opened the show with a couple stirring renditions from the late musician's canon. Incorporating funk, blues, soul and Ethiopian jazz, each piece was tremendously executed. While eight may seem a cumbersome number for an ensemble, Rada's musicians are fine-tuned and crisp, beautifully emphasizing the band's subtle nuances and explosive high points. Drummer Dan Mayo deserves a notable shout-out for his exceptional performance.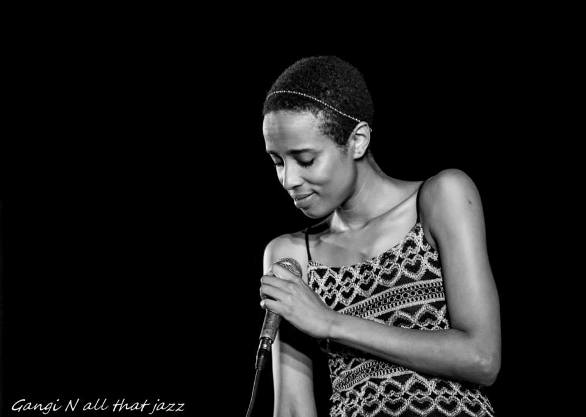 Rada's graceful amalgamation of musical elements and release of her first written EP Life Happens in 2012 have propelled her into the Israeli and international music scene, and it isn't difficult to see why. Her sound is new, her energy magnetic, and her innovative touch perhaps exactly what we restless jazz lovers need to keep us in the game.
Image credit: Gangi. View the full album of Gangi's photos from the concerts: Gary Barz here, and Ester Rada here.