He rises and begins to round,
He drops the silver chain of sound,
Of many links without a break,
In chirrup, whistle, slur and shake.
So begins the poem "The Lark Ascending", written by George Meredith and recreated in music by Ralph Vaughan Williams in 1914. The violin, which sings the skylark's melody, will be at the center of the next concert by the Israel Chamber Orchestra, which will be held on July 10-11 at the Tel Aviv Museum of Art. Ticketholders can enjoy a pre-performance lecture (in Hebrew) by pianist and musicologist Anat Sharon, who will delve into the historical and artistic importance of the works performed.
The concert will star American violinist Rachel Barton Pine. At 38, Pine has established an extraordinary career as a soloist and as a member of several music ensembles, which include, believe it or not, a heavy metal band.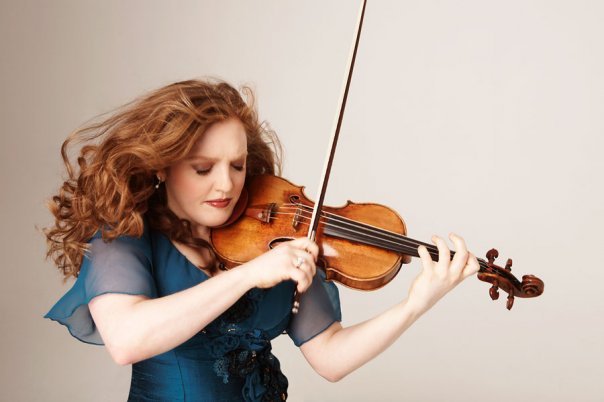 With Yaron Gottfried conducting, she will join the Israel Chamber Orchestra for two concerts, on Wednesday July 10 and Thursday July 11, at the Tel Aviv Museum of Art. Along with "The Lark Ascending" will be three other fascinating works by composers of the 19th and 20th centuries.
The music of Jacob Gilboa has been resonating throughout Israel for over half a century. The program will begin with his "3 lyric pieces in Mediterranean Style".
One of the founders of the Franco-Belgian Romantic style, Belgian composer and violinist Henri Vieuxtemps wrote his Violin concerto no. 5 in A minor between 1858 and 1859. It remains his most popular violin concerto.
Last on the list is Prokofiev's Symphony no. 1 in D major. In this symphony, named "Classical" by the composer, Prokofiev pays homage to composers of the classical period: Haydn and Mozart. However, the work still carried elements of the modern style and Prokofiev's own musical ideas.
The concert will begin at 20:30, the lecture at 19:30. Order tickets via the orchestra's sales department (Sunday-Thursday at 09:00-16:00)03-5188845 extension #5.