Few people really want to be alone, at least not all the time. Those who do, are probably happily ensconced in mountain-top caves and Midwestern basements, the latter surrounded by surveillance cameras and supplies to last the ultimate siege. We want people in our lives, but what is it that we want from them? Sex, companionship, affection, recognition of who we are and all that we have to give to this world. Do we find what we're looking for? Not all that often, however, as Mick Jagger and Keith Richards said: "you can't always get what you want/but if you try sometimes well you might find/you get what you need."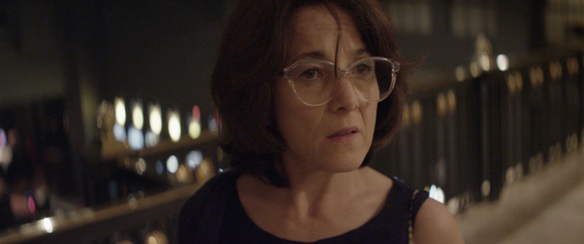 What compromises do we make in trying to avoid being alone and lonely? This seems to be the question at the heart of Sebastián Lelio's film Gloria. Pauline García was awarded a Silver Bear at the 2013 Berlinale for her moving portrayal of a 58 year old woman who has been divorced for over a decade. Her two children have already embarked on their own adventures in love and life, Gloria is the one investing in these relationships at the moment, making sure to call and visit, even if the age-appropriately self-involved offspring don't necessarily reciprocate. She works at a job that appears fairly demanding, and comes home at the end of the day, tired, to an empty apartment.
García expresses the complexities of Gloria's vulnerability, need and resilience with appealing candor. It's refreshing to see a film that does not feel the need to smooth every wrinkle or fold of flesh, without denying the sexuality of older women, often relegated in films to the sideline roles of caretakers and mentors, women who deny have given up on their own passions. Gloria does not give up.
The exterior – her aging, wrinkled, body and her solitary existence – may be lacking, but Gloria's internal world, eloquently expressed in García's expressions and gaze, is full to the brim and ready to over-flow. Although she doesn't say much, music provides a key to Gloria's feelings and most secret desires, whether she is undulating on the disco dance floor or singing in the car as she drives. Are sentimental love songs and disco ballads the best guidelines for a life well-lived? Perhaps not, but they do tend to form the shape of our dreams.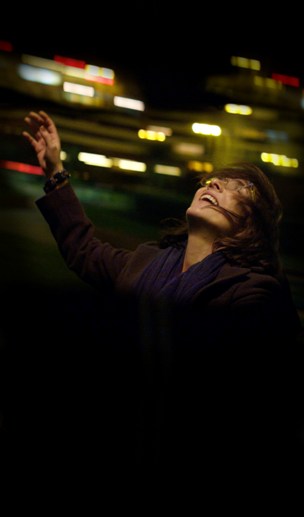 Much as I readily root for Gloria, and exult with her as she dances to Umberto Tozzi's eponymous tune, the narrative and supporting cast of this inexorably slow-paced film don't quite satisfy the standard set by its feisty heroine. Some will love this film for Gloria's sake, while others may be put off by her rather beige entourage. You can't always get what you want, but here's to hoping for more films with smart and sexy older women.
Gloria (Spain, 2012, 105 min, Spanish with Hebrew subtitles)
Directed by Sebastián Lelio; written by Sebastián Lelio  and Gonzalo Maza; starring: Paulina García, Sergio Hernández, Diego Fontecilla, Fabiola Zamora.